In pics: Bengaluru violence that killed at least 3, injured over 50
Police personnel near burnt vehicles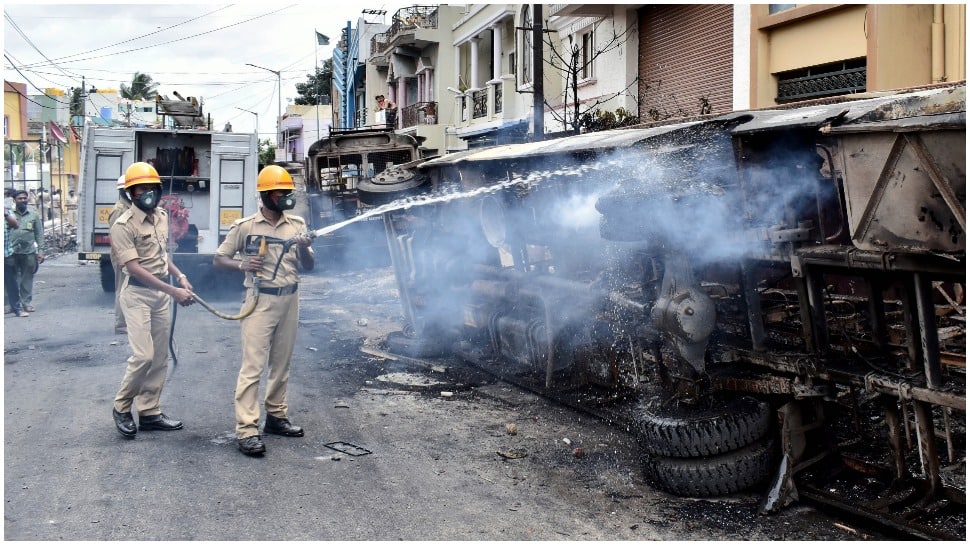 Bengaluru on Wednesday (August 12, 2020) woke up to the news of the death of at least 3 people who died because of the violence that erupted late night on August 11.
It erupted over an alleged derogatory social media post by a relative of the Congress MLA Akhanda Srinivas Murthy.
Angry mobs attacked the house of Pulakeshinagar MLA and went berserk in areas of DJ Halli and KG Halli police station.
As per recent reports, more than 50 people have been injured and Karnataka Chief Minister BS Yediyurappa has ordered the concerned authorities to take strict action against those involved in the violent event. (Photo: ANI)
House of Congress legislator Akanda Srinivas Murthy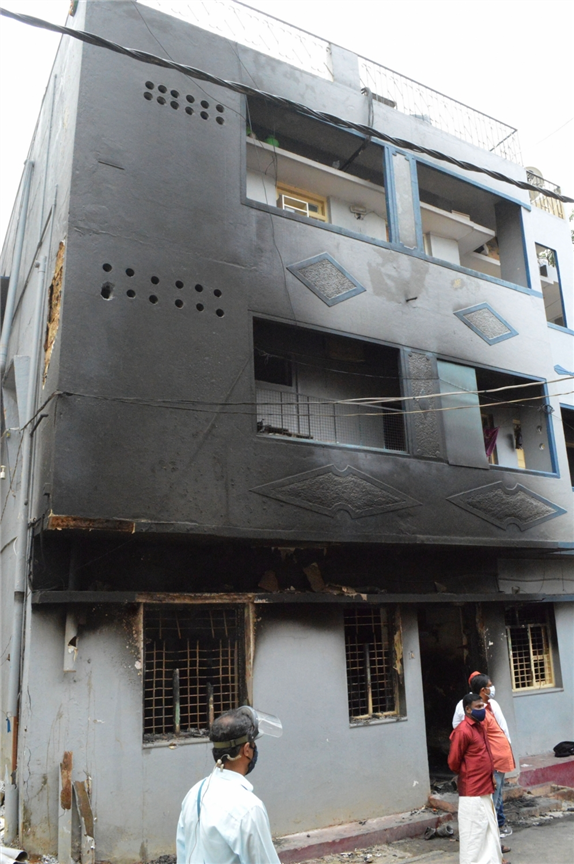 Photo of the house of the Congress legislator Akanda Srinivas Murthy that was attacked and vandalised by a mob during violence that erupted late on Tuesday. As per a few reports, MLA Murthy has now demanded police security. The MLA was reportedly not at his residence when the mobs came out to vent their anger against the derogatory posts shared by his relative. (Photo: IANS)
One of the places where mob vandalized properties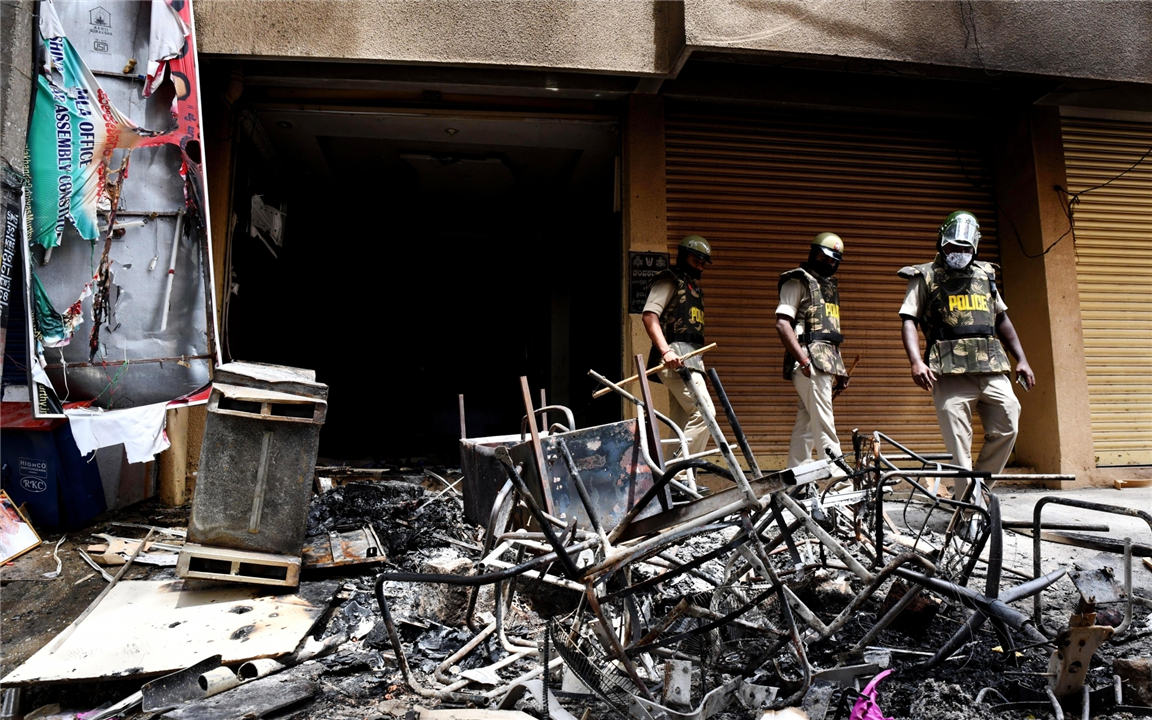 Picture of one of the places where mobs vandalized properties. Karnataka Chief Minister BS Yediyurappa has noted that all possible steps have been taken by the government to maintain law and order in the city. CM also appealed to people to maintain peace and asserted that violence against journalists, police and people was unacceptable. (Photo: IANS)
Picture of house of Congress legislator Akanda Srinivas Murthy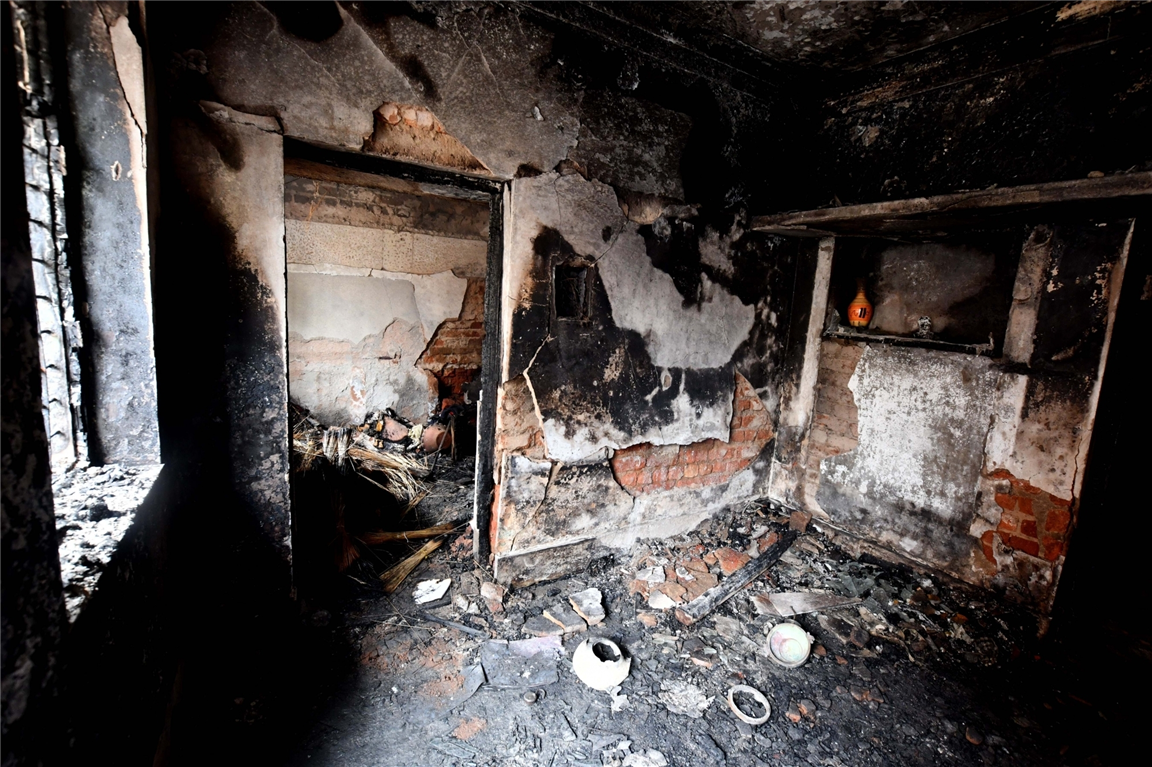 Picture of the house of Congress legislator Akanda Srinivas Murthy that was vandalised by the mob. Bengaluru Police Commissioner Kamal Pant said that restrictions under CrPC Section 144 have been imposed in the city and curfew has been imposed in DJ Halli and KG Halli police station limits to keep the situation under control. He added that accused Naveen has been arrested for sharing a derogatory post on Facebook. (Photo: IANS)
Photo of bus burnt by mob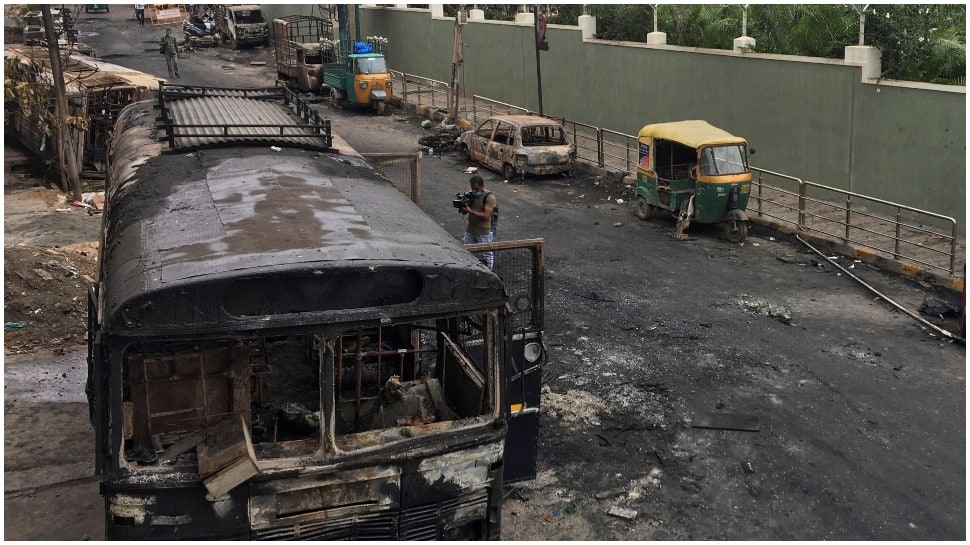 Photo of one of the buses that were burnt by the mob. Karnataka Home Minister Basavaraj Bommai has said that the state government will seize the properties of those indulged in the violence. Speaking to reporters in Bengaluru, Bommai said: "We have come to a decision as per the Supreme Court order that when such riots take place and properties are damaged, the loss has to be recovered from those who have caused the damage." (Photo: Reuters)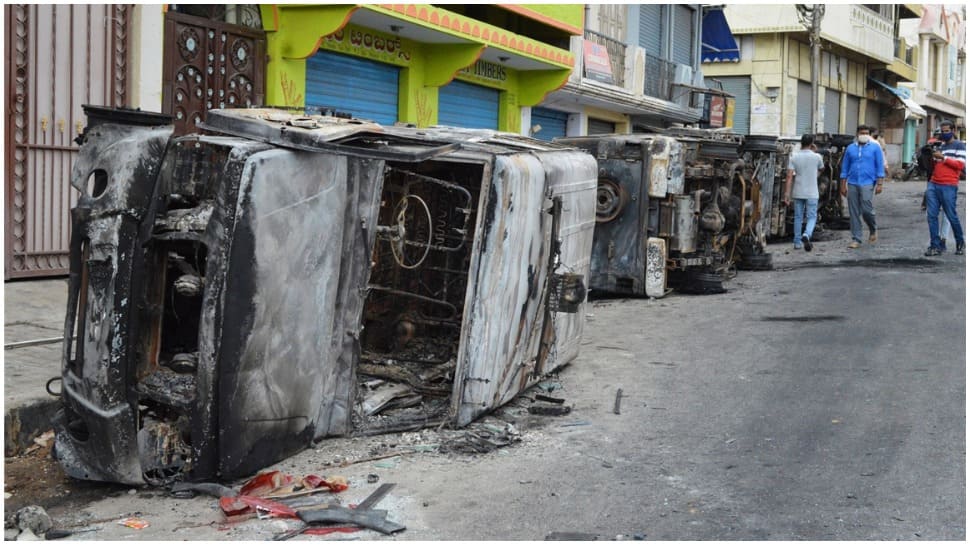 Karnataka Home Minister Basavaraj Bommai while talking about the incident said, "I have given orders to initiate all the measures to recover losses from those who have caused the damage," Bommai said, adding that buses, vehicles, and properties were burnt in DJ Halli and KG Halli police station limits. He stated that all those losses will be recovered from those who have done it, adding "There is media and CCTV footage." (Photo: IANS)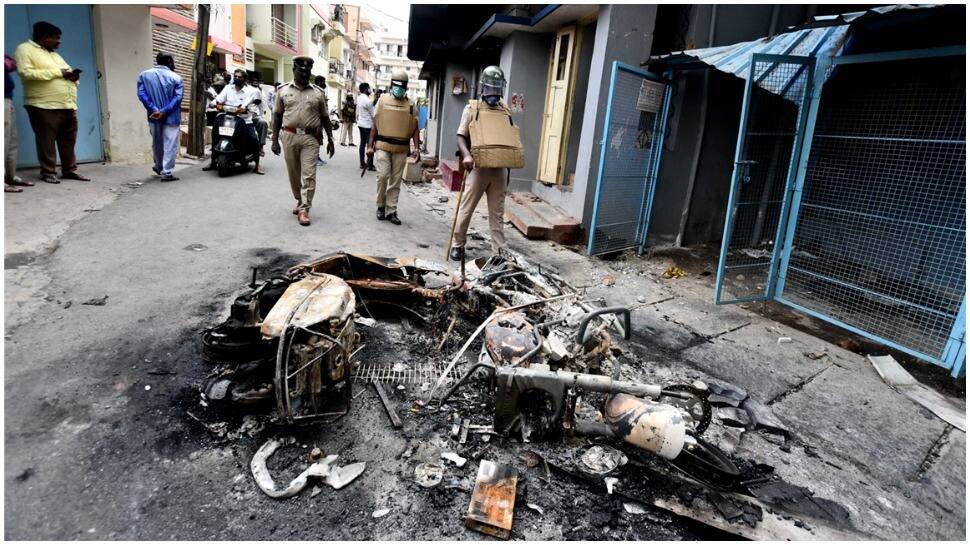 Former Karnataka chief minister H D Kumaraswamy has demanded tough action against those indulged in Bengaluru vandalism. Kumaraswamy said that a "stupid person made a derogatory comment on Prophet Mohammed", adding that he should be punished, but nobody should destroy the preachings of the Prophet by indulging in riots. He called the attacks on police and media persons, highly deplorable. (Photo: IANS)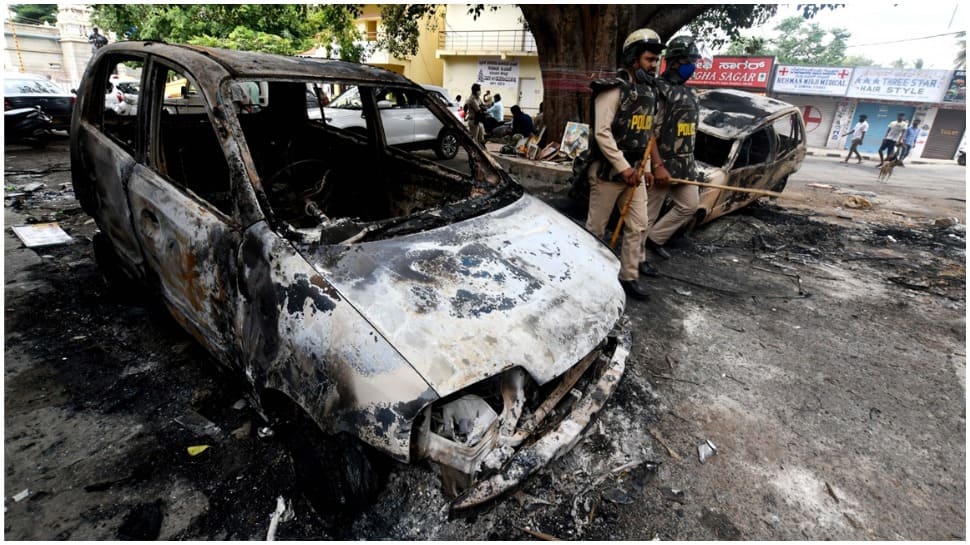 Damage done in the violence