In pics: PM Modi inaugurates world's longest highway tunnel in Himachal Pradesh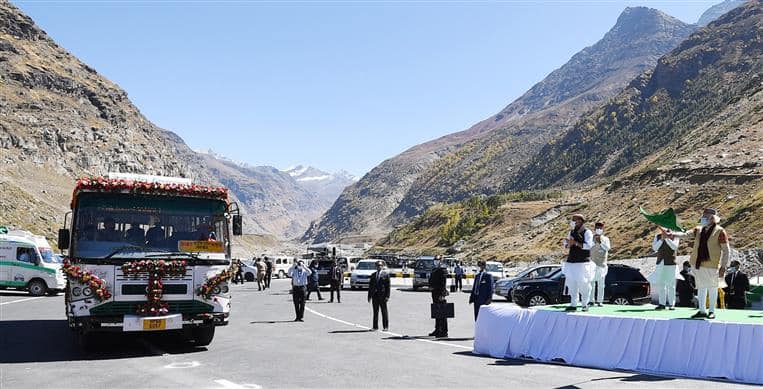 Prime Minister Narendra Modi on Saturday (October 3, 2020) dedicated to the nation the World's longest Highway tunnel – Atal Tunnel at its south portal in Manali. The Prime Minister was accompanied by Defence Minister Rajnath Singh. "Atal Tunnel, apart from a big region in Himachal Pradesh, will also become a lifeline for the new union territory Ladakh. With this, Leh-Ladakh, and this big region of Himachal Pradesh will always stay connected with the other parts of the country, and will quickly move forward on the path to progress," the Prime Minister said.
"Atal Tunnel will give new strength to India`s border infrastructure. It is an example of world-class border connectivity," he said. Terming it as a historic day, the Prime Minister claimed that along with the fulfilment of former Prime Minister Atal Bihari Vajpayee`s dreams, the wait of crores of Himachal residents has also come true.
(Photo: www.pib.gov.in)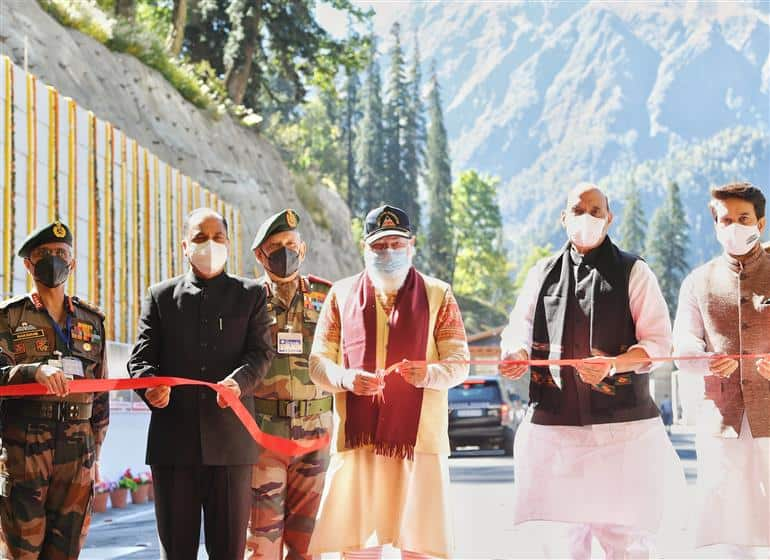 The Prime Minister said that such border connectivity projects will also aid the security forces in ensuring regular supplies to them and also in their patrolling. The Prime Minister lauded the efforts of the engineers, technicians and workers who risked their lives in making this dream come true. He said Atal Tunnel is also going to give new strength to India's border infrastructure and would be a living proof of world-class border connectivity. He said despite the longstanding demand to improve the infrastructure and overall development of the border areas, plans were made only to languish for decades without any progress.
(Photo: www.pib.gov.in)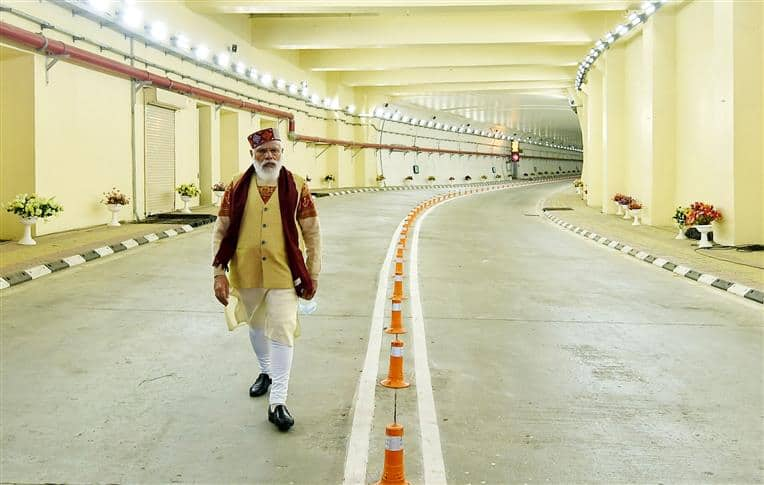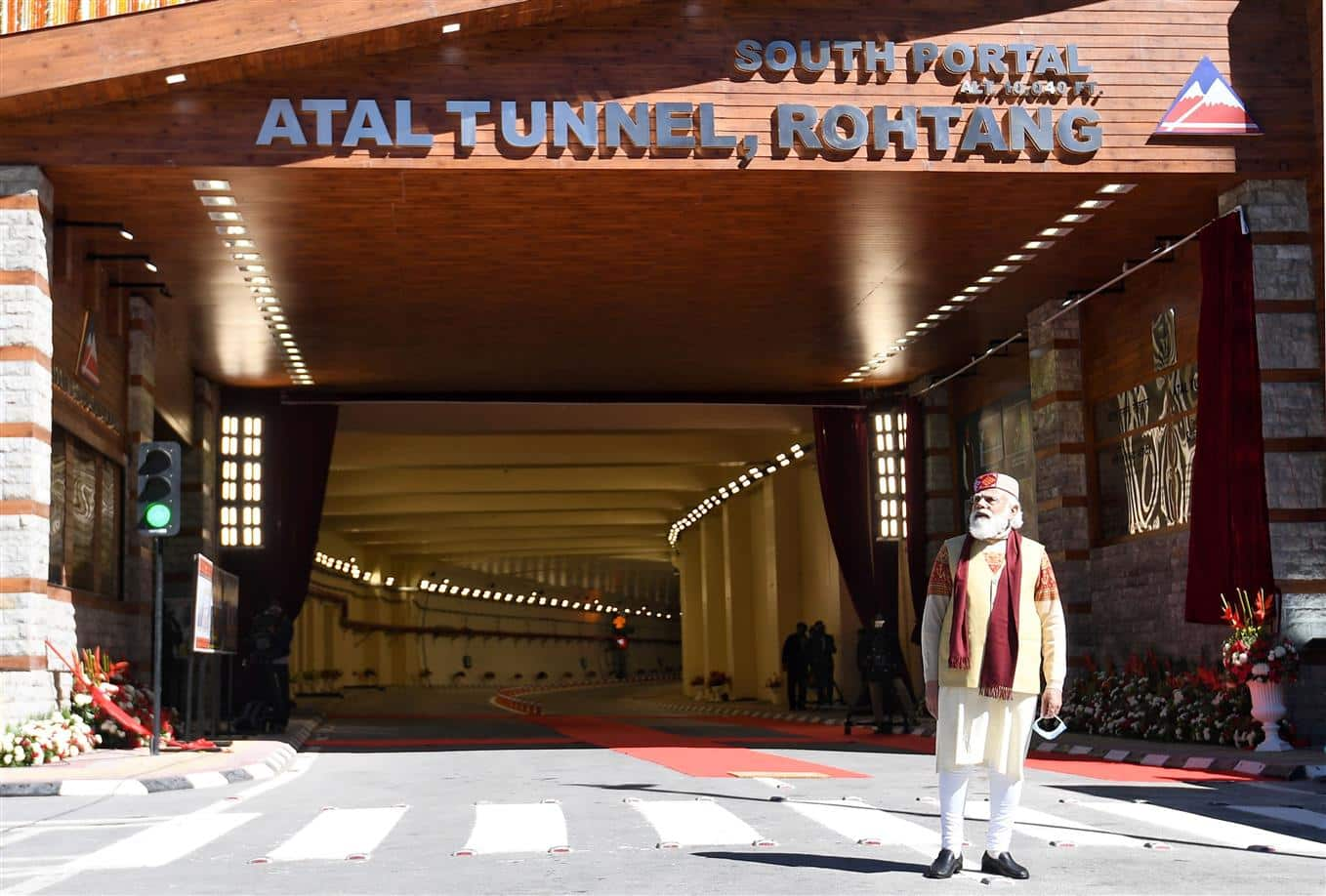 The 9.02 Km long tunnel connects Manali to Lahaul-Spiti valley throughout the year. Earlier the valley was cut off for about 6 months each year owing to heavy snowfall. The Tunnel is built with ultra-modern specifications in the Pir Panjal range of Himalayas at an altitude of 3000 Mtrs (10,000 Feet) from the Mean Sea Level (MSL). The tunnel reduces the road distance by 46 Kms between Manali and Leh and the time by about 4 to 5 hours.
(Photo: www.pib.gov.in)