In pics: Rajnath Singh's first visit to Siachen base camp as Defence Minister
Rajnath Singh visited Siachen base camp after assuming charge as Defence Minister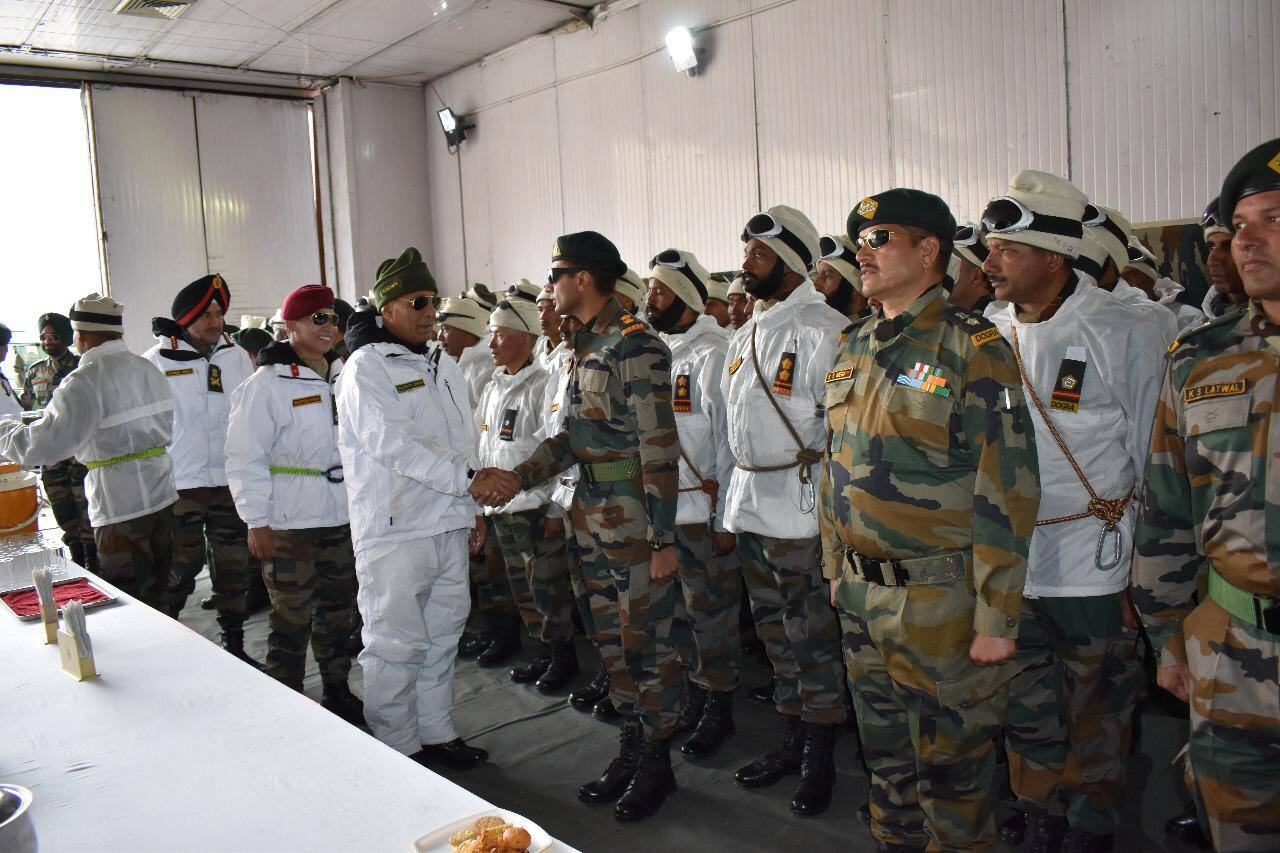 Rajnath Singh visited Siachen on Monday for his first visit to defence bases outside the national capital after assuming charge as the Defence Minister. He was accompanied by Army Chief General Bipin Rawat and other senior officials from the Defence Ministry. Singh visited the Siachen glacier, the world's highest battlefield, to review the security situation along the borders with Pakistan.
Rajnath Singh hoisted the national flag at the camp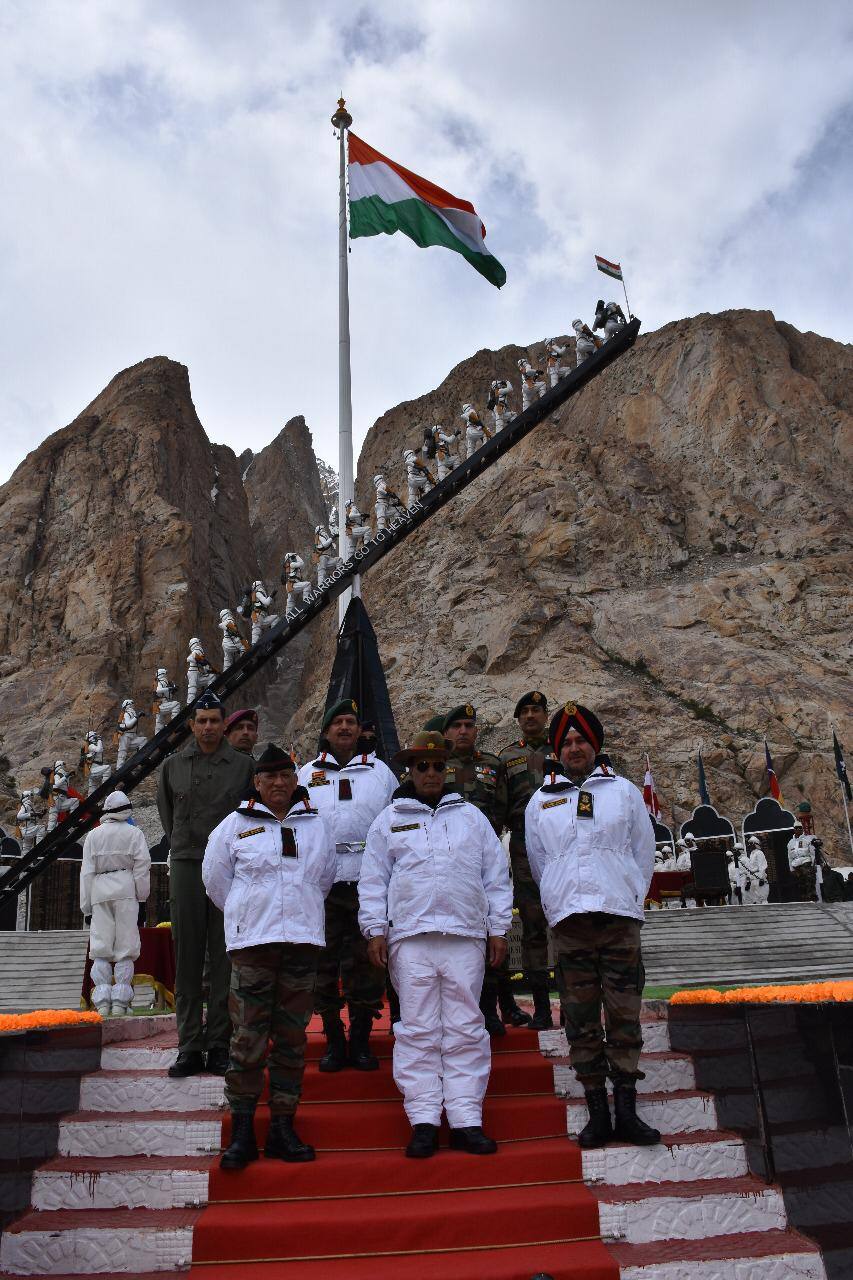 Siachen glacier is known as one of the most inhospitable places for human inhabitation but it is where personnel from the Indian Army as well as Pakistani Army stand guard day in and out at heights ranging from 16,000 feet to 20,000 feet. The temperature here remains well below freezing and falls to a bone-chilling -50C in winter months.
Rajnath Singh photographed with the troops
Rajnath Singh in Siachen base camp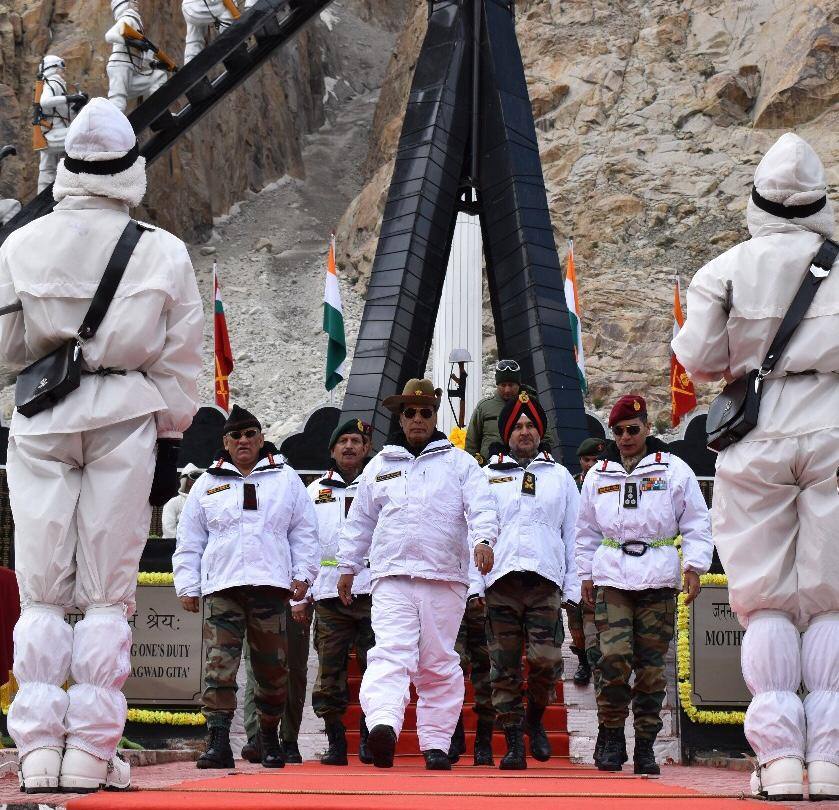 Rajnath Singh interacted with the army troops in Siachen