Photo Gallery - 20 Years of Kargil War: Param Vir Chakra Awardees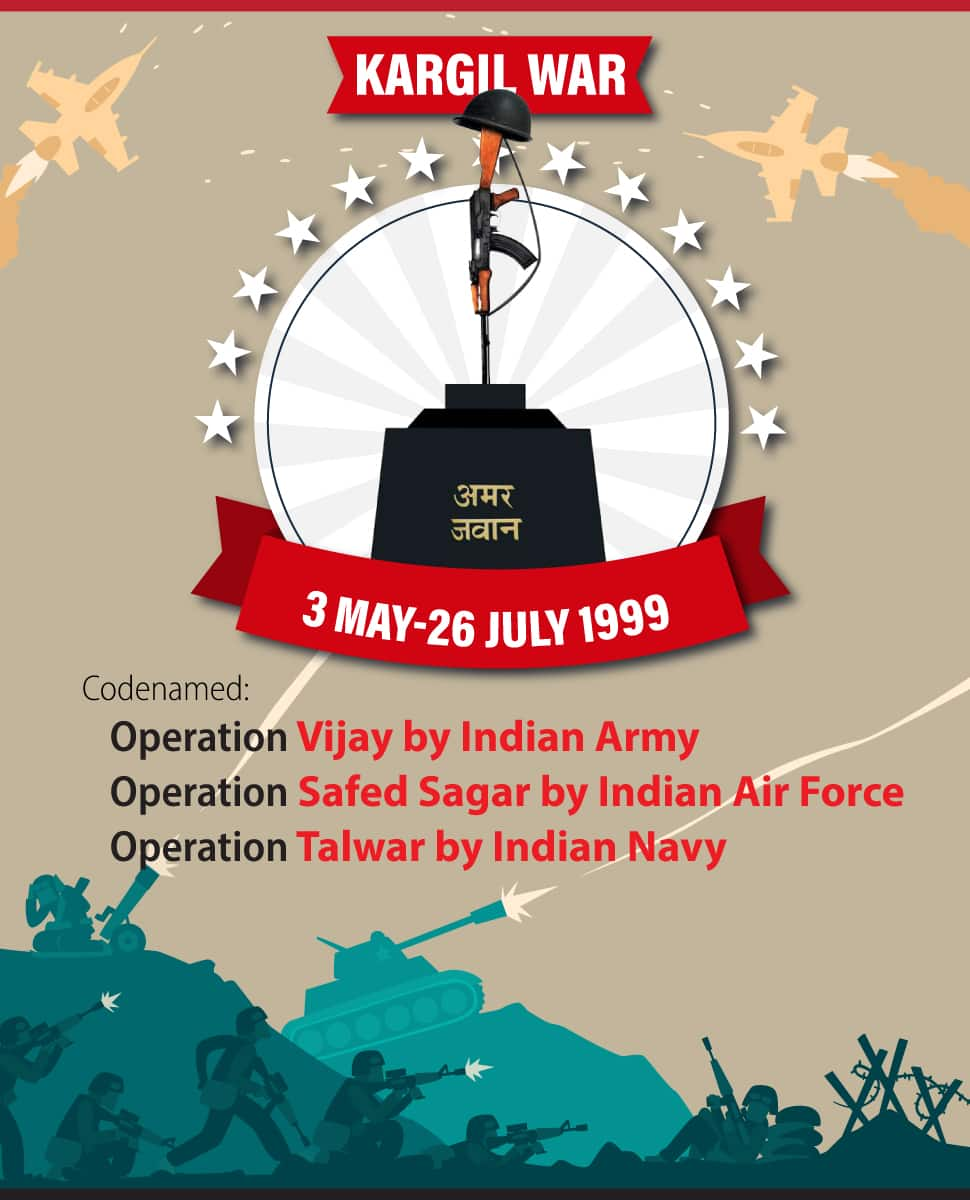 July 26, 2019, marks 20 years of the Kargil War, fought between India and Pakistan after the latter had infiltrated into the Indian territory. From May 3 to July 26 India was in a state of war with Pakistan in Kargil and along the Line of Control (LoC). After a period of over two months, India eventually won the war by regaining control of all the previously held territory, re-establishing the status quo ante-bellum. However, several of our heroes were martyred.
Captain Vikram Batra and Lieutenant Manoj Kumar Pandey and others were posthomosuly given the Param Vir Chakra for their valour while two of them - Rifleman Sanjay Kumar and Grenadier Yogender Singh Yadav - are the serving awardees in the Indian Army.
As we commemorate 20 years of Kargil Vijay Diwas, here's a list of Param Vir Chakra Awardees.
Captain Vikram Batra, Jammu and Kashmir Rifles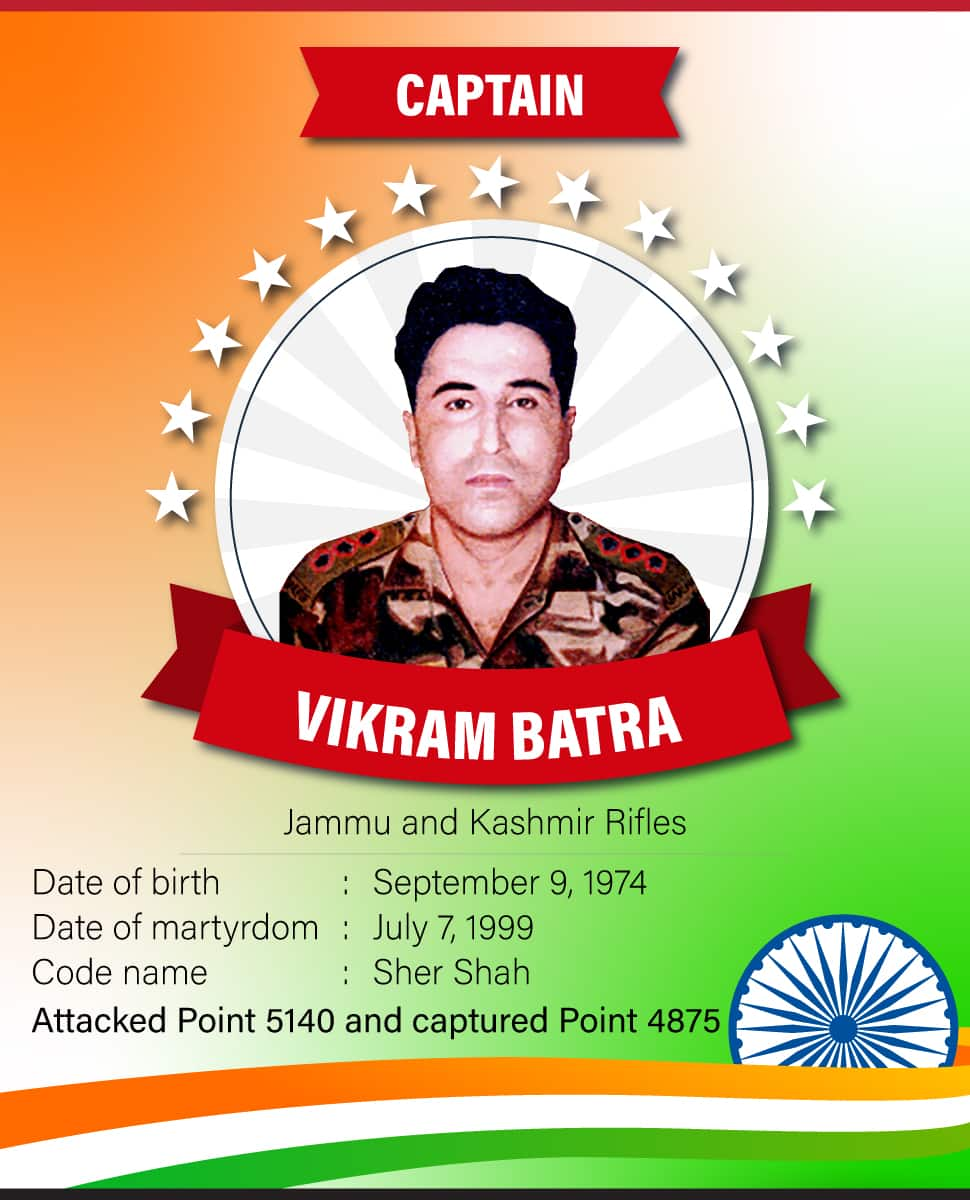 Lieutenant Manoj Kumar Pandey, Gorkha Rifles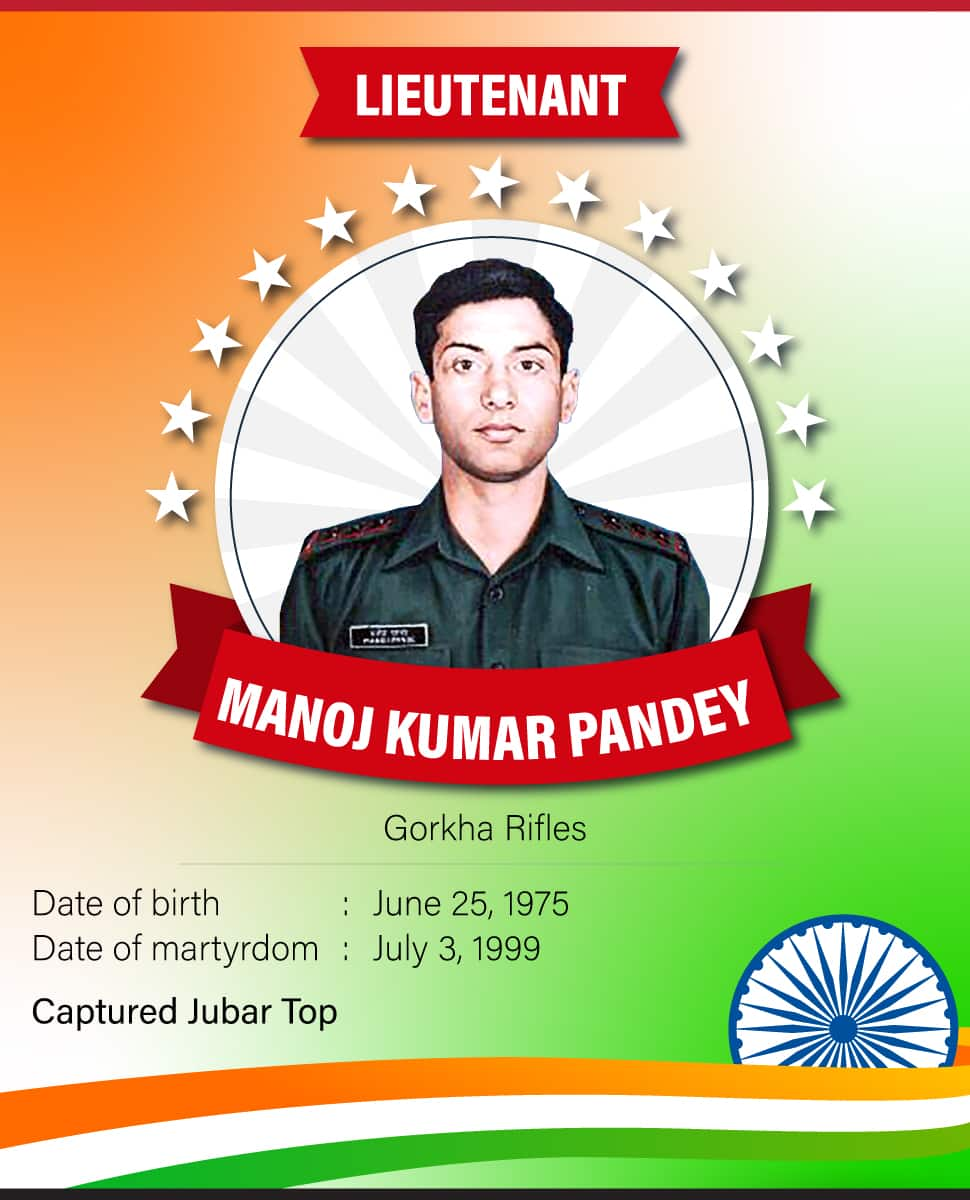 Rifleman Sanjay Kumar, 13 Jammu and Kashmir Rifles
Rifleman Sanjay Kumar was the leading scout of a team tasked to capturing Area Flat Top, during the Kargil War. The area was captured by Pakistani troops. His team scaled the cliff but were later pinned down by machine gun fire from an enemy bunker. It was then that Sanjay Kumar crawled alone to the clip. Despite being shot at by bullets, he continued his fight and gunned down three Pakistani soldiers. Thus capturing the Area Flat Top of Point 4875.
Grenadier Yogendra Singh Yadav, 18 Grenadiers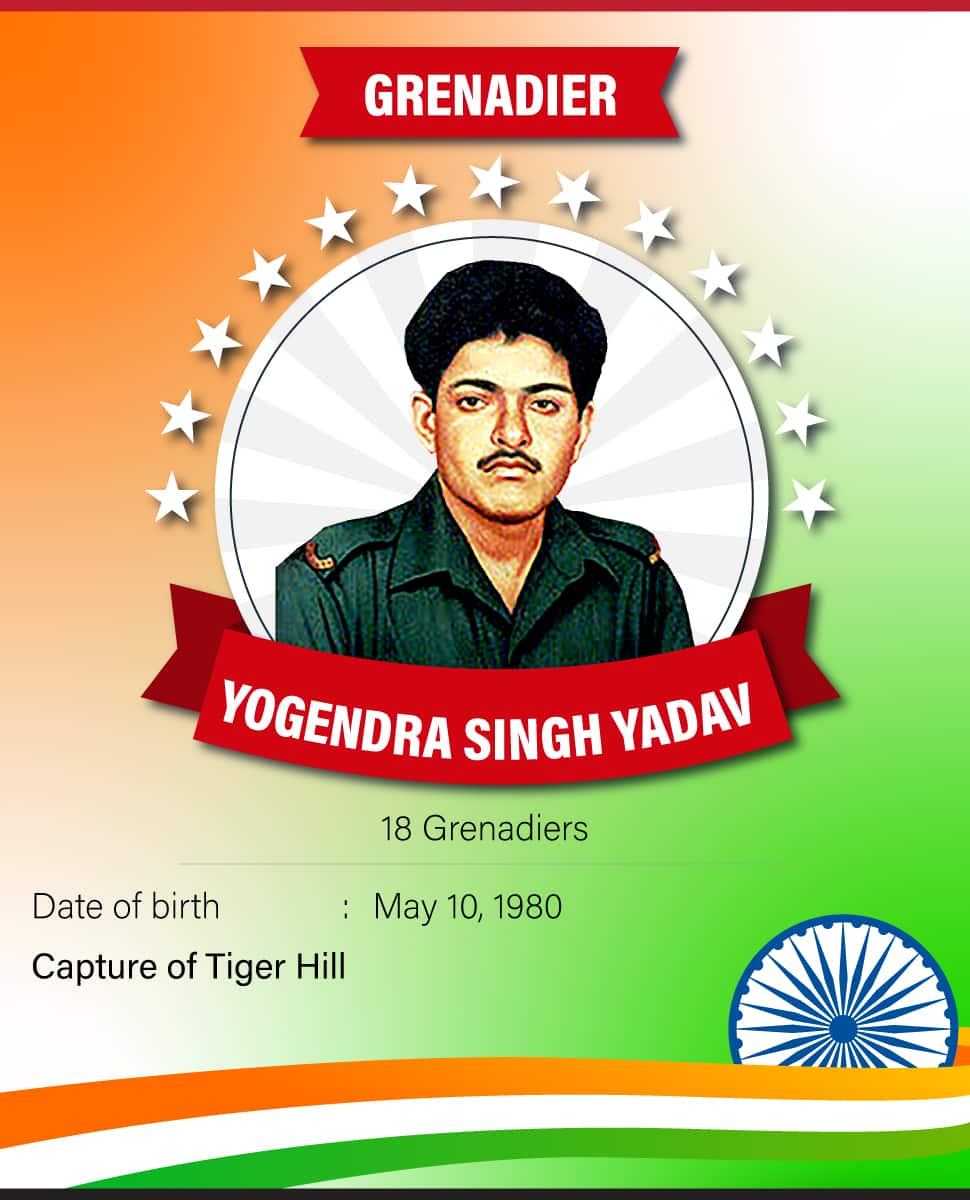 Grenadier Yogendra Singh Yadav, then 19, was part of the commando platoon 'Ghatak', assigned to capture three snow-covered bunkers on Tiger Hill. He volunteering to lead the assault and climbed up the cliff face. However, halfway through, they were attacked by an enemy bunker, in which the platoon commander and two others were martyred. However, an inured Yadav climbed up the remaining 60 feet and reached the top. He killed four Pakistani soldiers and neutralised enemy fire.