Photo Gallery: Bharat Bandh - Trade Unions' two-day strike hits normal life across India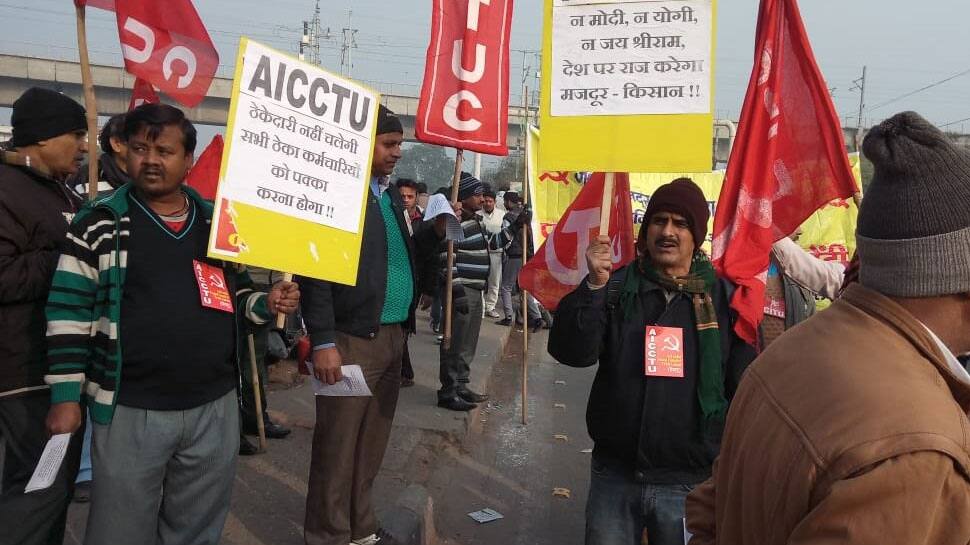 The two-day-long nationwide strike called by central trade unions against the alleged repressive policies of the Narendra Modi-led union government has begun to affect the normal lives in several states. The 48-hour-long strike appears to be having a major impact in Left-dominated states of Kerala and West Bengal. The strike is quite visible in other states like Assam, Meghalaya, Karnataka, Manipur Bihar, Rajasthan, Goa, Punjab, Jharkhand, Chhattisgarh and Haryana.
(In Pics: AICCTU members hold a protest in Delhi's Patparganj).