Photogallery: Indian Air Force IAF gears up for 86th Air Force Day parade | Spectacular images of flypast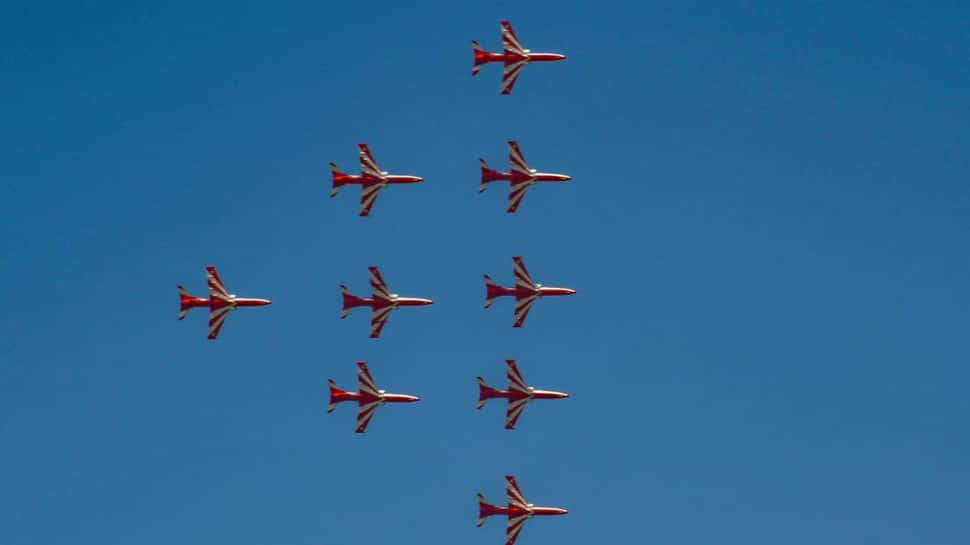 The Indian Air Force (IAF) is all set to celebrate the 86th anniversary of its birth on Monday, October 8. Scintillating air display by various aircraft will be the hallmark of the day which will also witness Men and women of the IAF participating in Parade cum Investiture Ceremony at Air Force Station Hindan (Ghaziabad). The rehearsals for the air display began on October 1, 2018. " The CAS message on 86th anniversary of IAF will be broadcasted on 7th Oct 18 at 1815hrs on AIR Rajdhani Channel, followed by Sainikon Ke Liye on FM GOLD at 1815hrs & 2030hrs on FM Rainbow," the Air Force said in a release.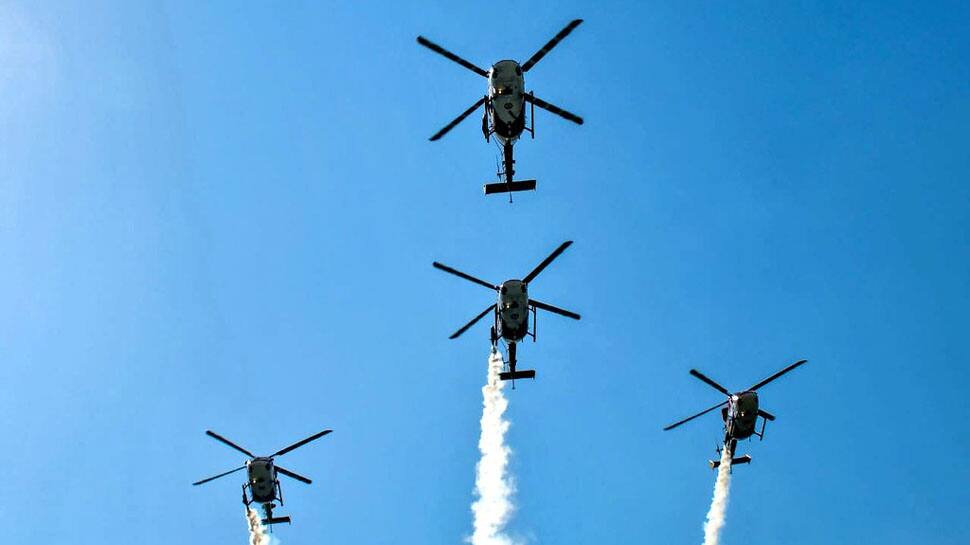 The IAF has been tweeting out some pictures explaining the significance of the drill over the past few days.
"The air display will commence with flag bearing sky divers of famous AKASH GANGA Team dropping out of AN-32 aircraft in their colourful canopies, at 0800 hours. The flypast would include the vintage aircraft, modern transport aircraft and frontline fighter aircraft. The ceremony will conclude at 1052 hours with a scintillating aerobatic display," informed the Ministry of Defence in a statement. Later, the IAF's 'Sarang' helicopter aerobatic team will present the air display.