PM Narendra Modi inaugurates Kushinagar International Airport, calls it a tribute to Buddhist society - See pics
PM Modi stated that there is a special focus on the development of the places associated with Lord Buddha through better connectivity, and the creation of facilities for the devotees.
Prime Minister Narendra Modi on Wednesday (October 20, 2021) inaugurated the Kushinagar International Airport in Uttar Pradesh and called it a tribute to the devotion of Buddhist society around the world. 
Addressing the gathering in the presence of several Union Ministers and Uttar Pradesh Governor Anandiben Patel and Chief Minister Yogi Adityanath, PM Modi said that India is the centre of the faith of Buddhist society across the world.
PM Narendra Modi inaugurating Kushinagar International Airport in Uttar Pradesh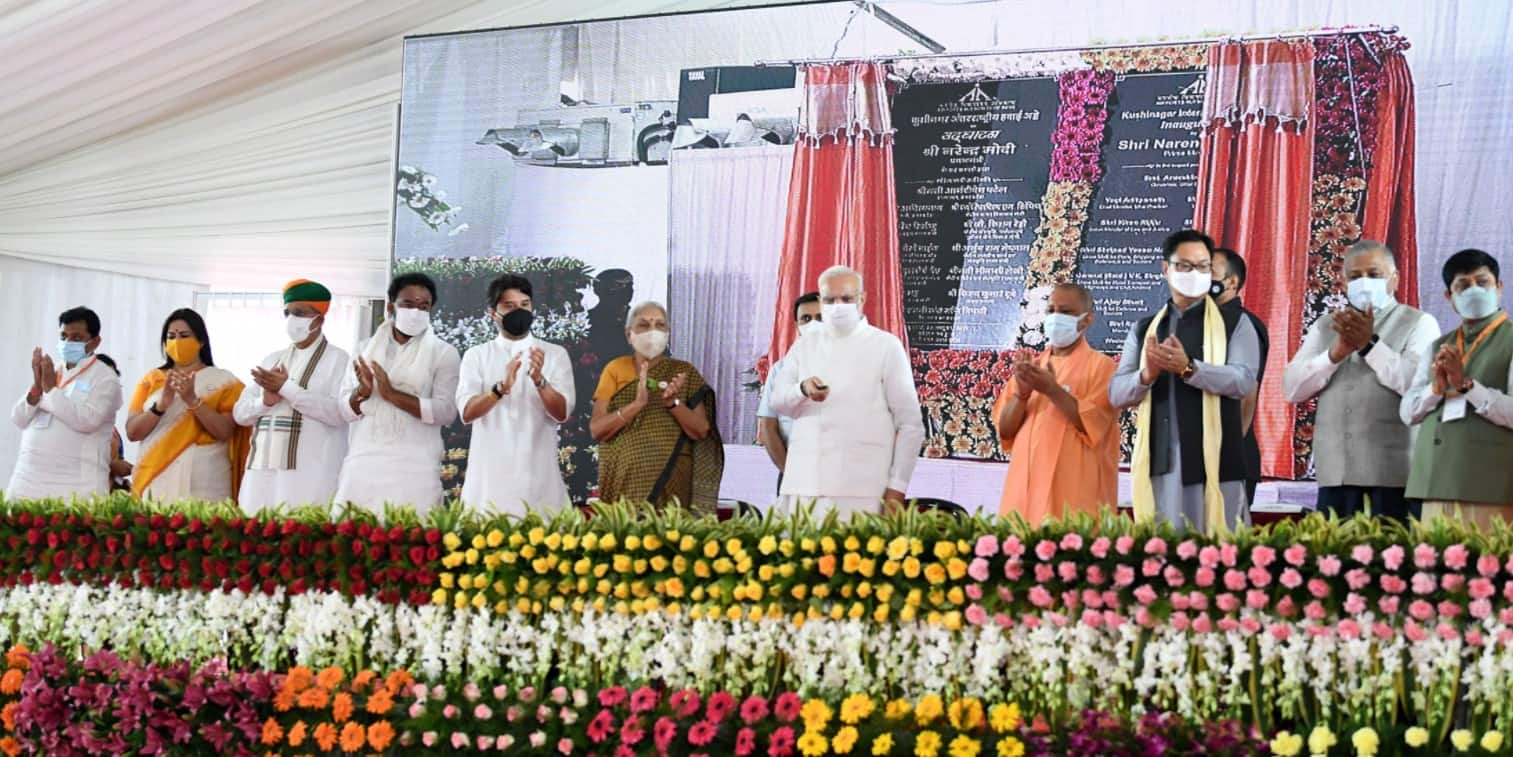 PM Narendra Modi during inauguration of Kushinagar International Airport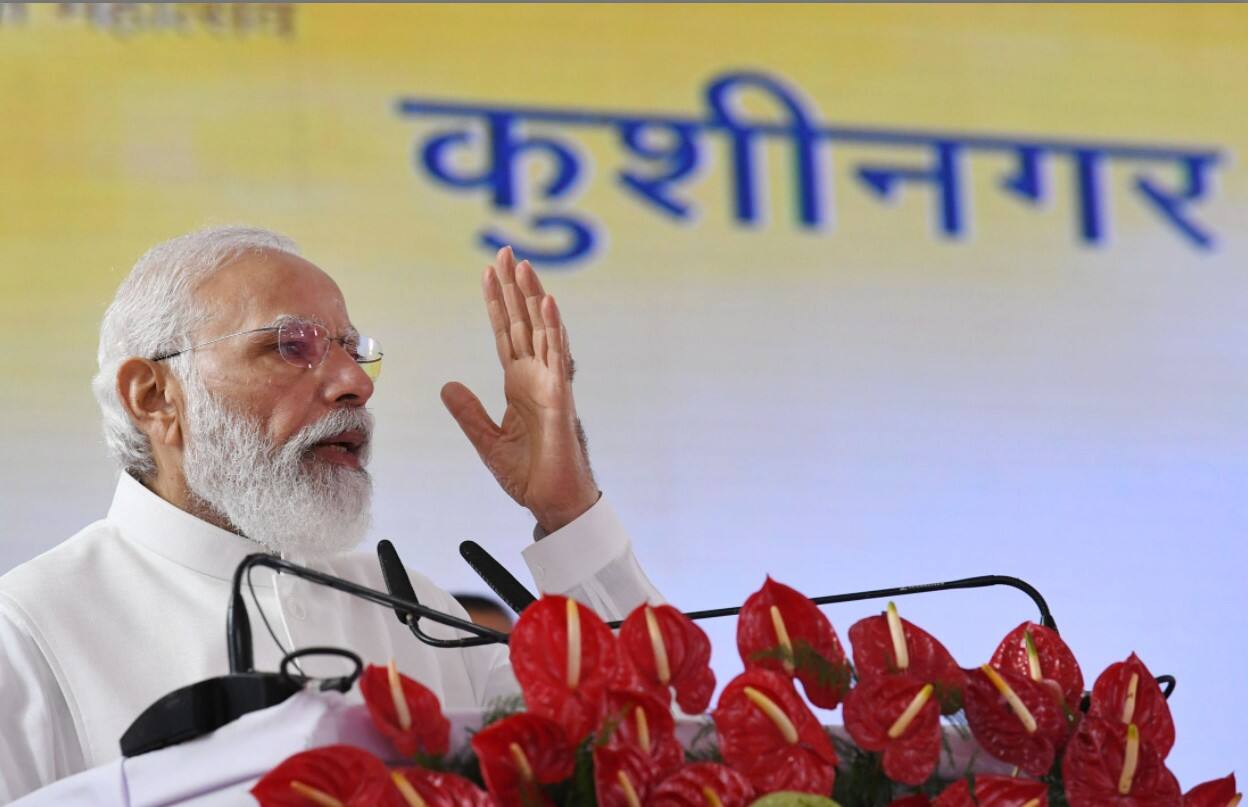 PM Modi at the inauguration with Union Minister for Civil Aviation Jyotiraditya Scindia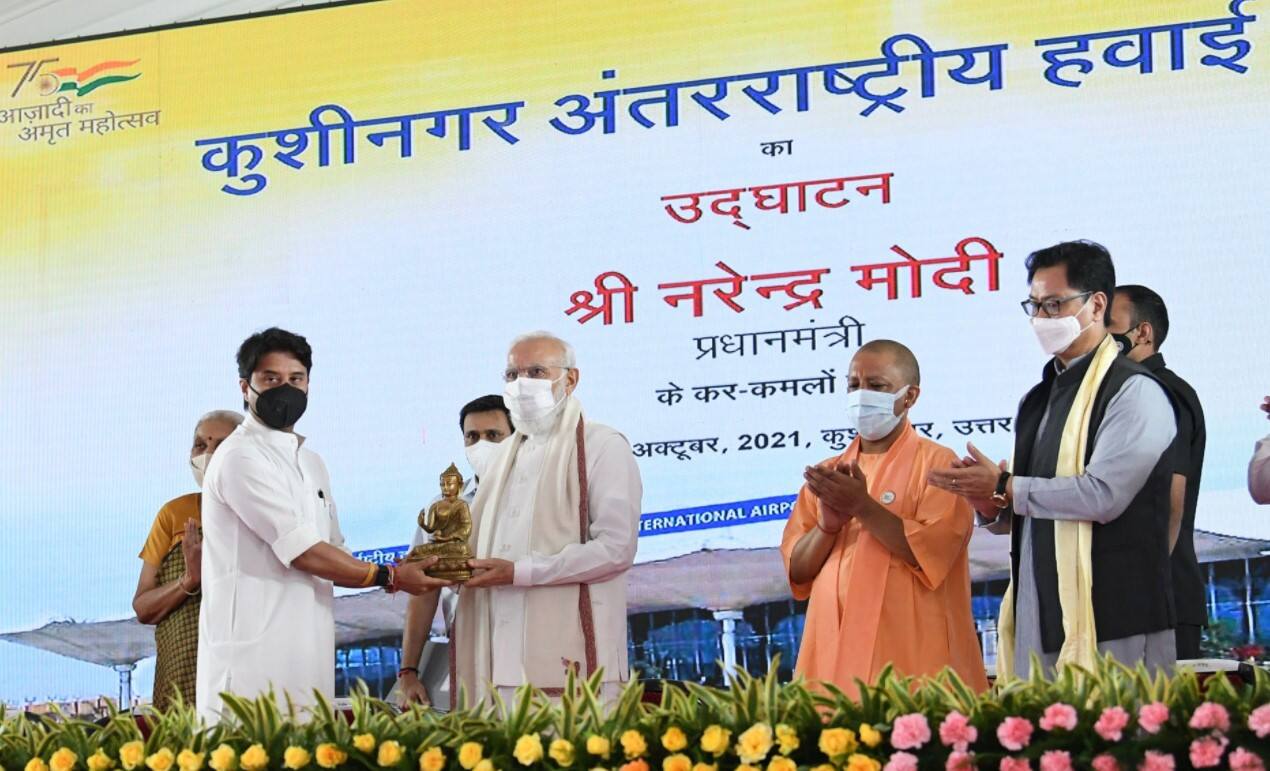 PM Narendra Modi at Kushinagar International Airport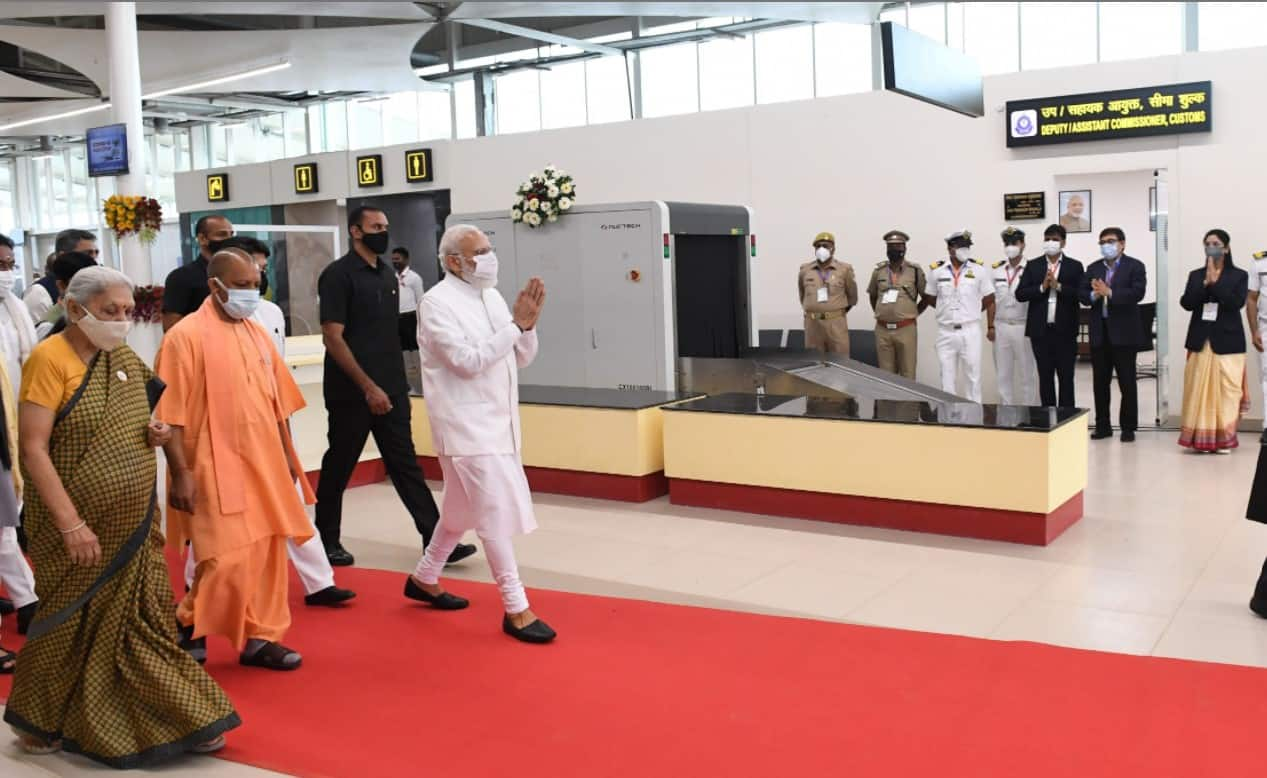 PM Modi also welcomed the Sri Lankan flight and delegation that landed at Kushinagar. He said that tourism in all its forms, whether for faith or for leisure, needs modern infrastructure complete with rail, road, airways, waterways, hotels, hospitals, internet connectivity, hygiene, sewage treatment and renewable energy ensuring a clean environment.
(Photo: PIB)
PM Modi at Kushinagar International Airport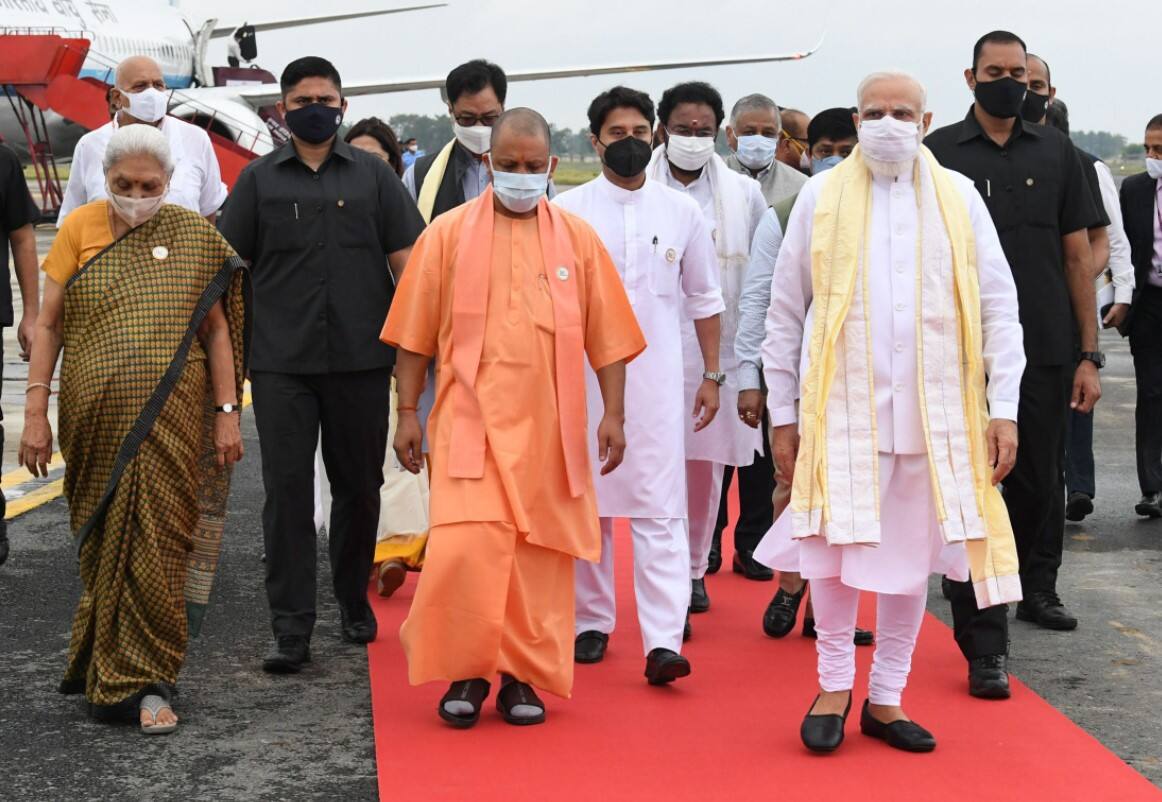 Prime Minister Modi highlighted the development regarding the aviation sector in Uttar Pradesh as air connectivity is constantly improving in the state.
In Uttar Pradesh, 8 airports are already functional before Kushinagar airport. Work is on Jewar International Airport after Lucknow, Varanasi and Kushinagar.
Apart from that, airport projects are going on in Ayodhya, Aligarh, Azamgarh, Chitrakoot, Moradabad and Shravasti.
(Photo: PIB)
Lord Buddha statue inside Kushinagar International Airport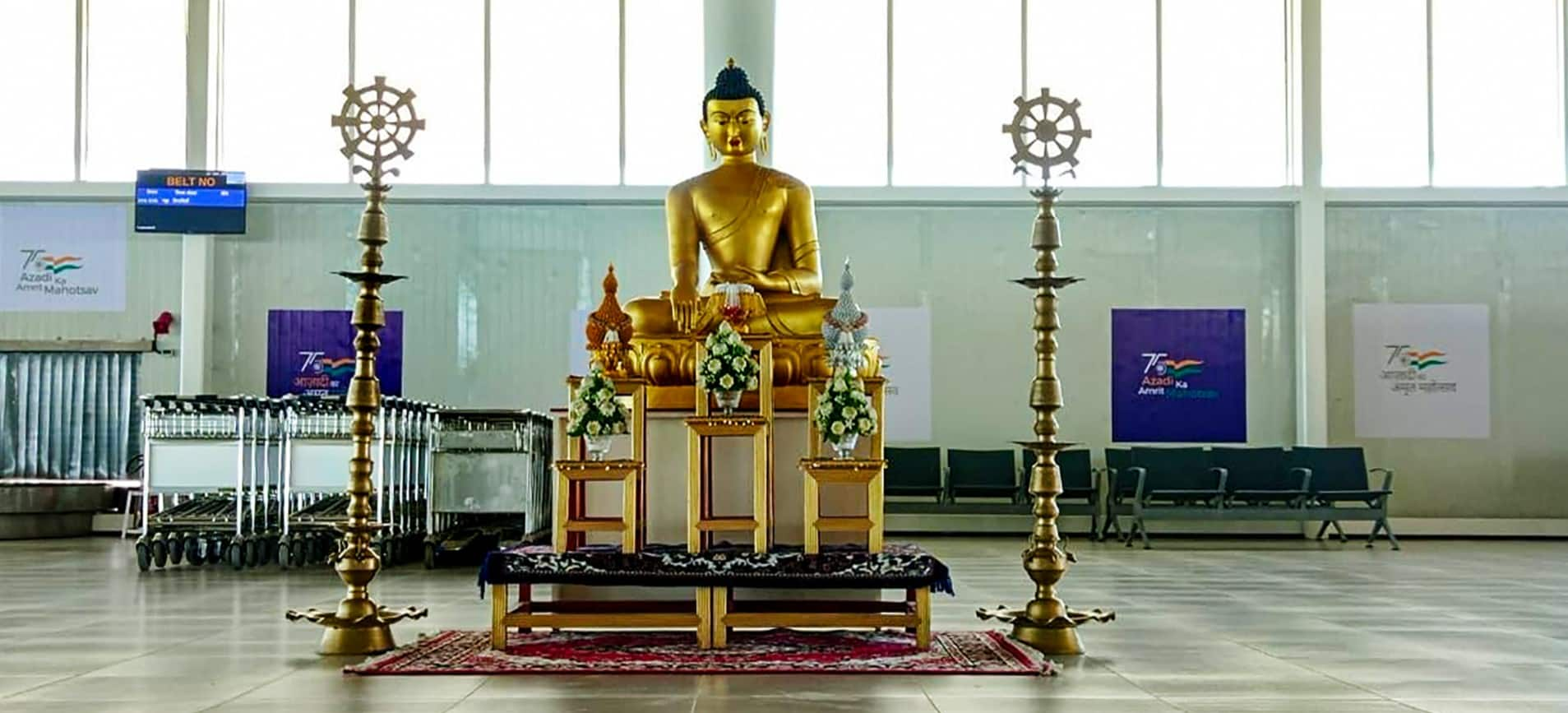 Kushinagar International Airport has been built at estimated cost of Rs 260 crore