Pokhran echoes with thunderous explosions and applause at IAF's Exercise Vayu Shakti 2019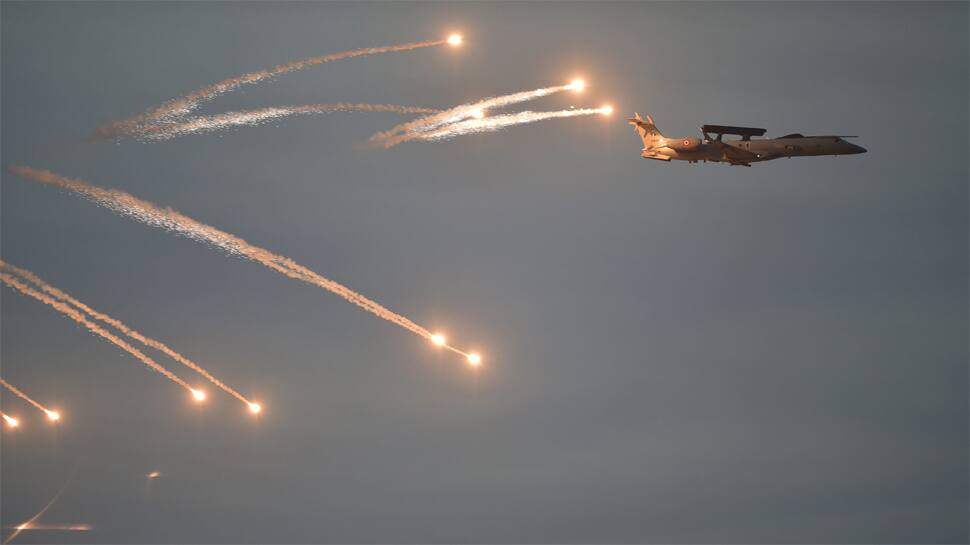 Pokhran range near Jaisalmer reverberated with thunderous explosions and applause when around 140 fighter jets and attack helicopters, as well as a large range of missiles, were put on display by the Indian Air Force. The well-orchestrated and enthralling display of IAF's operational capabilities on 16 February 19 was held in the presence of numerous guests that included Chairman, Armed Forces Tribunal, Justice Virender Singh and the Chief of the Army Staff, General Bipin Rawat.
As night descended, the indigenous Surface-to-Air Guided weapon: the Akash missile, knocked out a target flying in the sky above. This was followed by Mi-17V5 and Mi-35 helicopters raining rockets on simulated enemy targets. Su-30, Jaguar and Mig-27 upgrade aircraft resumed operations and destroyed the remaining targets with accuracy, displaying the IAF's operational capability by night. The demonstration was capped with a scintillating display of flare dispensation by an An-32 and a C-130J Hercules aircraft that lit up the night sky.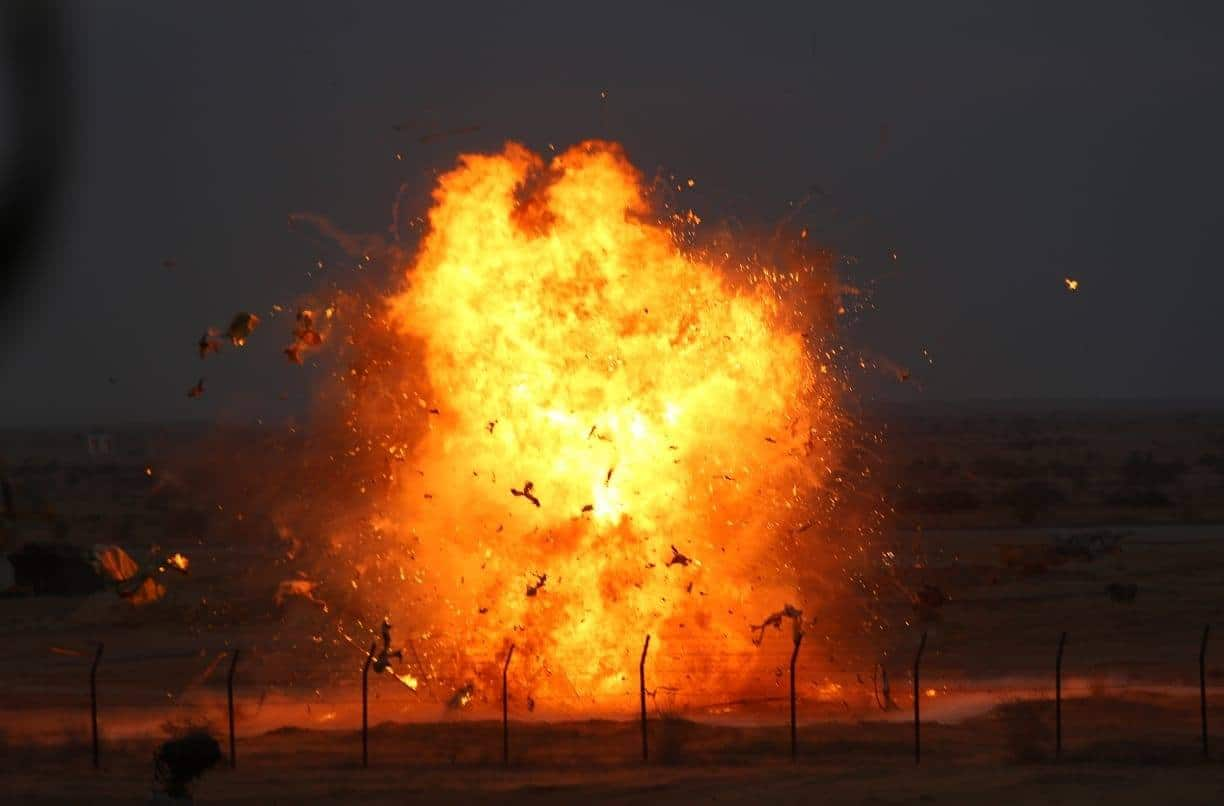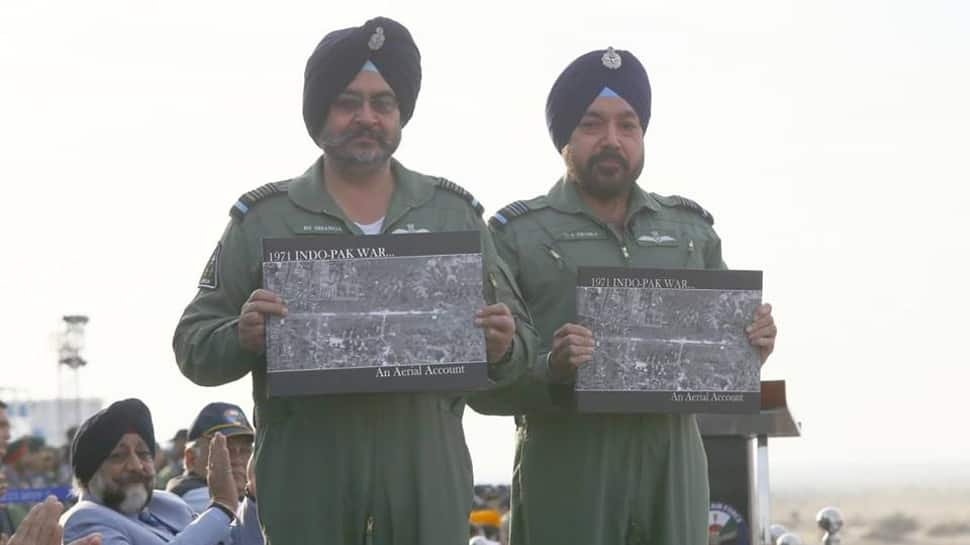 Air Chief Marshal BS Dhanoa, Chief of the Air Staff, arrived at Pokhran by a C-130 J Hercules aircraft which displayed its short field landing capabilities. The Chief of the Air Staff was received by Air Marshal HS Arora, Air Officer Commanding-in-Chief (AOC-in-C) South Western Air Command. The Chief of the Air Staff, in his opening address, gave an overview of the display and assured the nation of the Indian Air Force's commitment to national defence and of its capability to thwart any external aggression.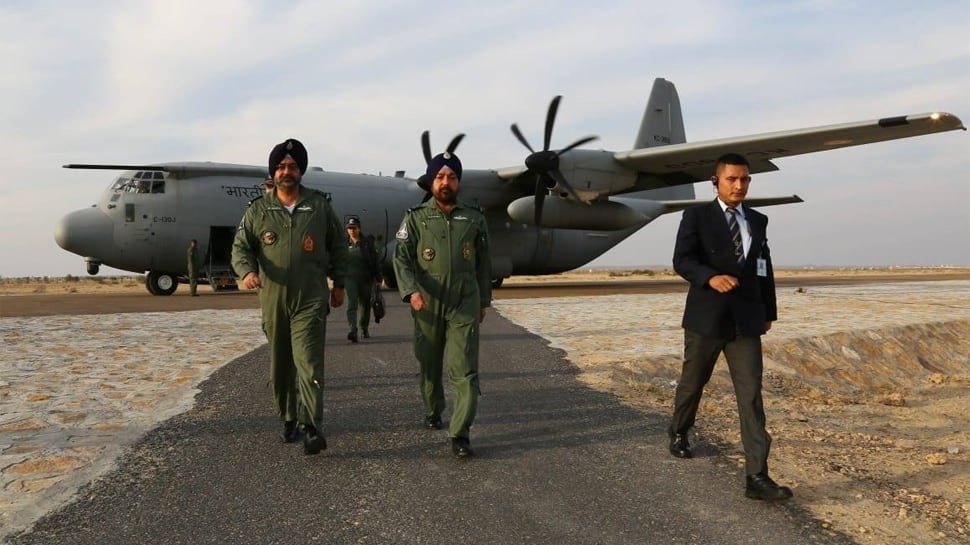 During the Fire Power Display, various simulated enemy targets on ground and in air were targeted and destroyed employing a variety of missiles, precision guided munitions, unguided bombs and rockets by various fighter aircraft of the Indian Air Force that included the Su-30, Mig-27, Mig-29 upgrade, LCA-Tejas, Mirage-2000, Mig-21 Bison and Hawk and also the weaponised version of the indigenous Advanced Light Helicopter. Of special note were the precision strikes to destroy Transporter Erector Launchers of enemy surface-to-surface missiles and the swing role capability of the indigenously built Tejas aircraft demonstrated through destruction of an aerial target with a missile and then a ground target with bombs, in the same sortie.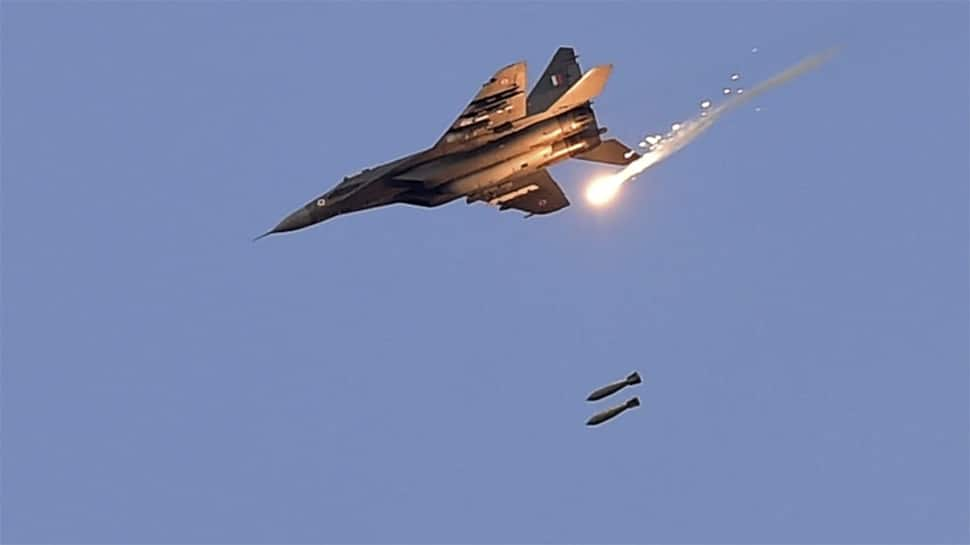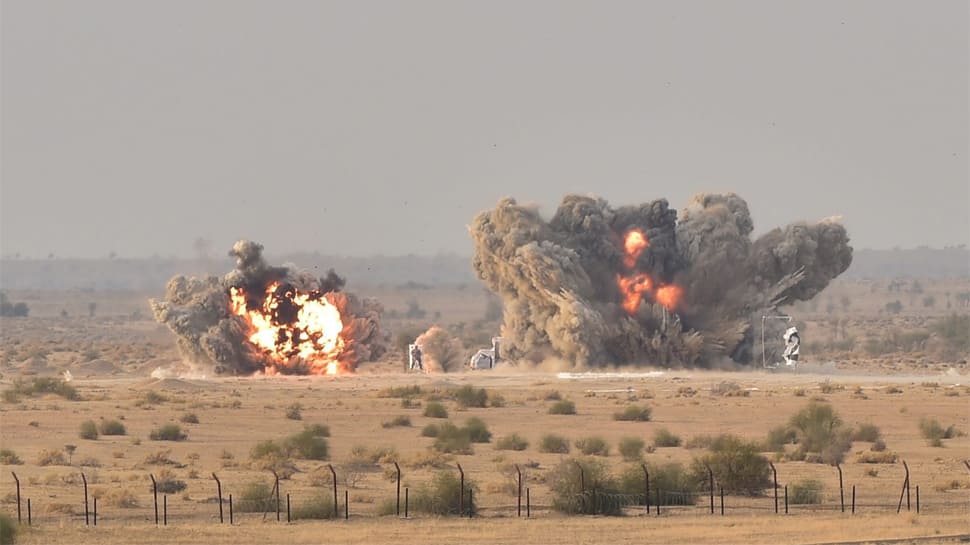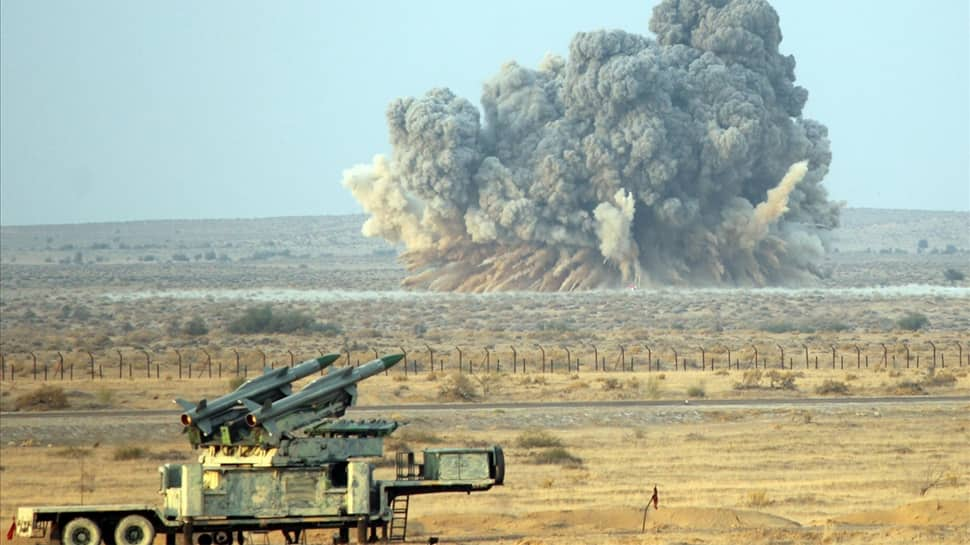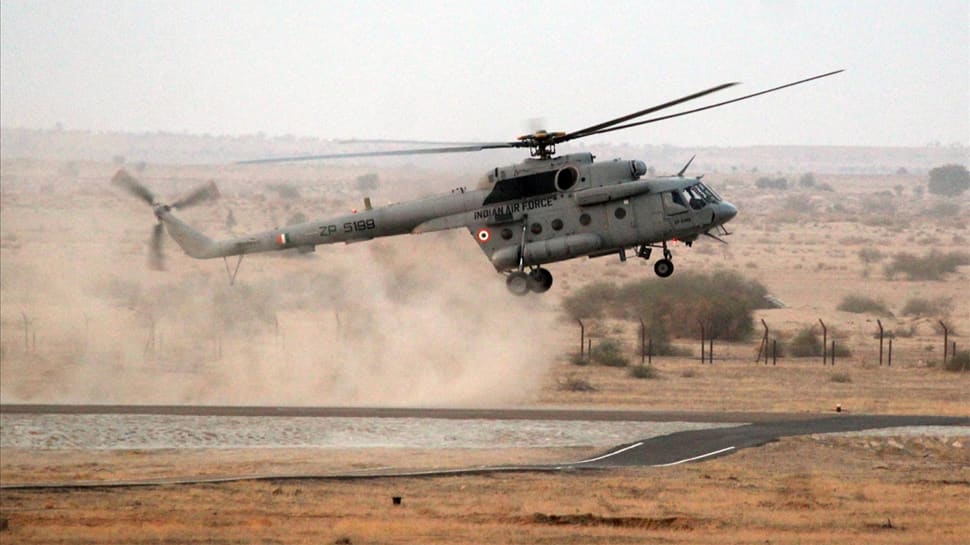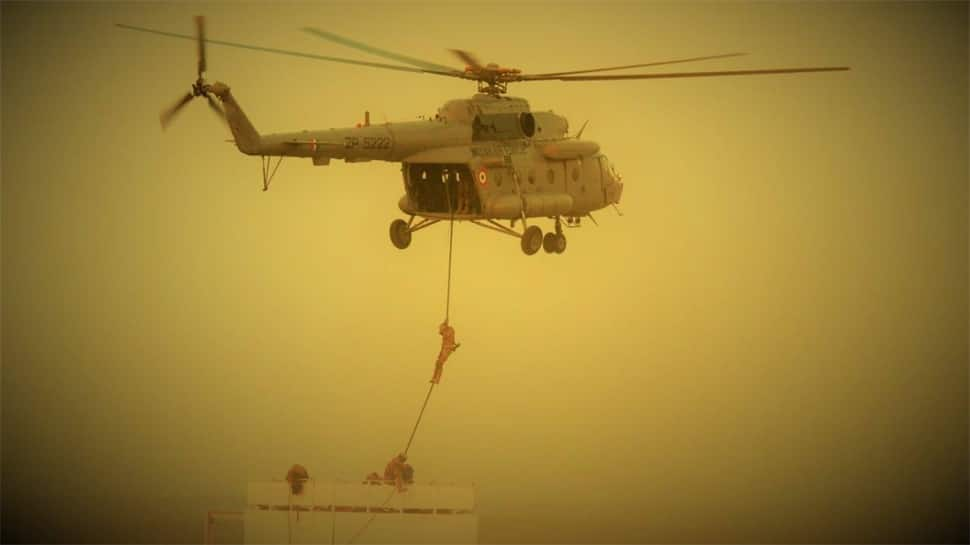 As a precursor to the Fire Power Display, three Mi-17 helicopters, flying the National Flag, Air Force ensign and the South Western Air Command ensign, flew past the grand stand. These were followed by a Jaguar aircraft at low level taking images of the grand stand and an exciting supersonic run by a Mig-29 fighter aircraft, which left a loud sonic boom in its wake.