photoDetails
McLaren Artura Launched In India Priced At Rs 5.1 Crore; Gets 330 kmph Top Speed: IN PICS
McLaren Artura has been launched in India with a price of Rs 5,1 crore (ex-showroom) and features the evolved design language of the sports car manufacturer.
McLaren Artura Debut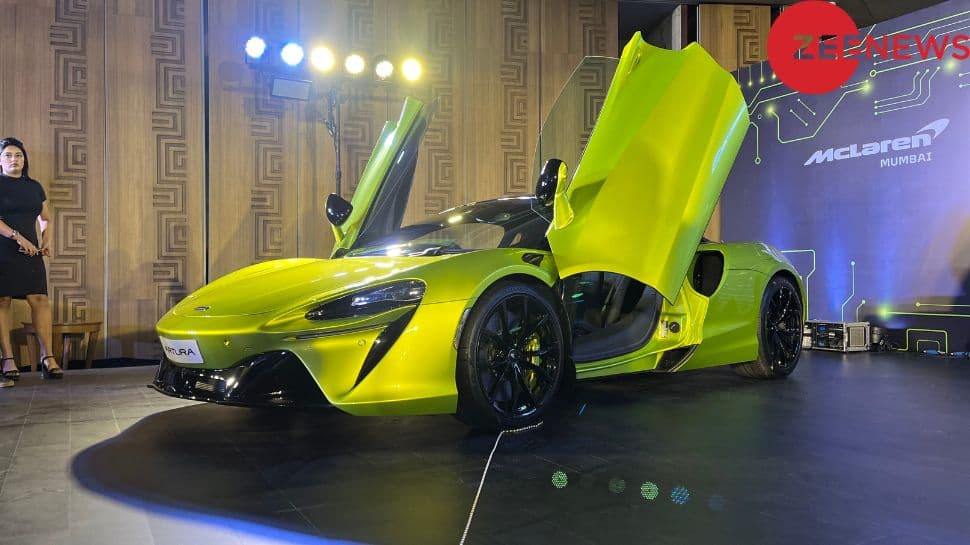 McLaren Artura has made its India Debut. This is the company's second hybrid car after P1.
Powertrain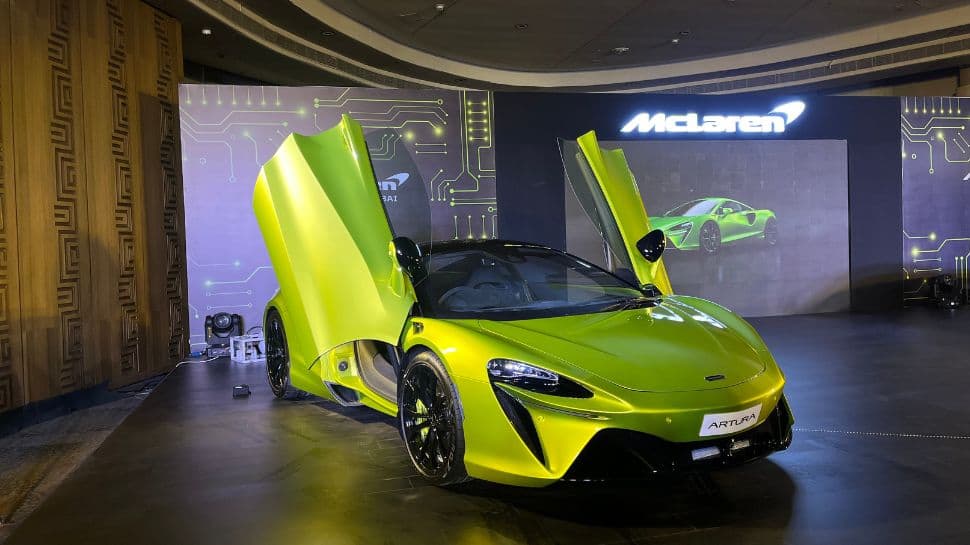 The car comes with the company's 3.0-litre V6 engine that gives out 680 hp and 720 Nm of peak torque.
Electric-only Range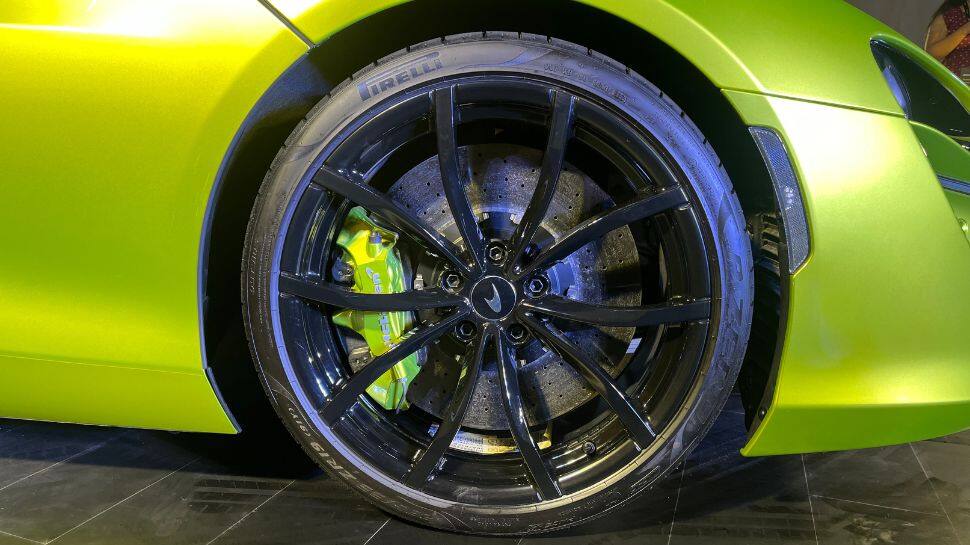 Using its electric powertrain, the car can do 130 kmph with a range of around 31 km on a single charge.
New Chassis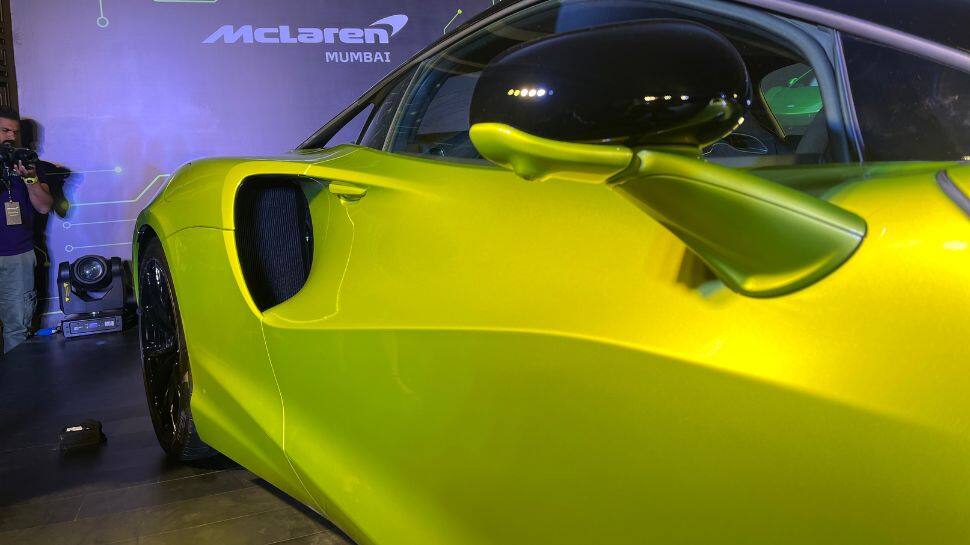 The hybrid car is the first to use the company's in-house carbon fibre monocoque for a light weight of 1,495 kg.
Maneuverability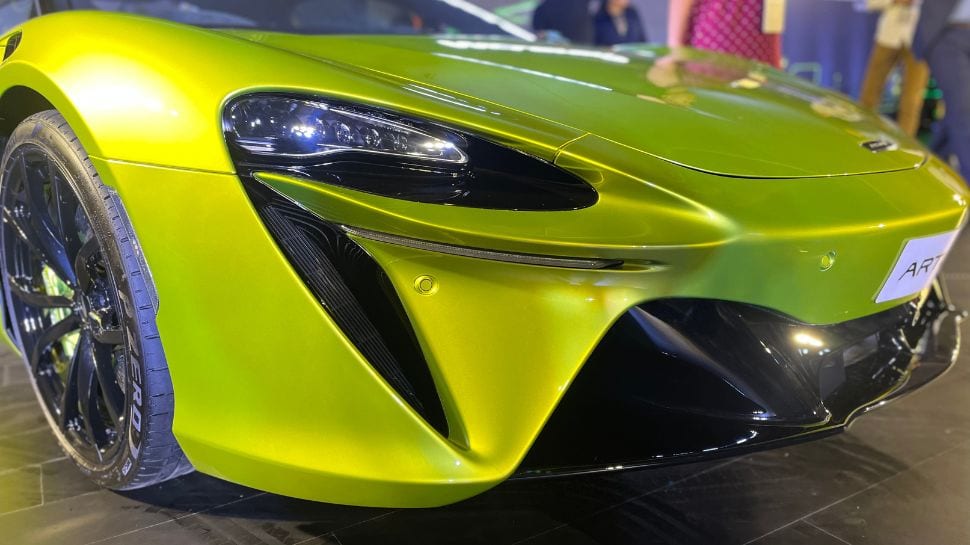 Furthermore, the car gets a shorter wheelbase for better handling and agility.
Interiors
The interiors of the car get fresh with a look with the first-of-its-kind one-piece Clubsport seat.
Transmission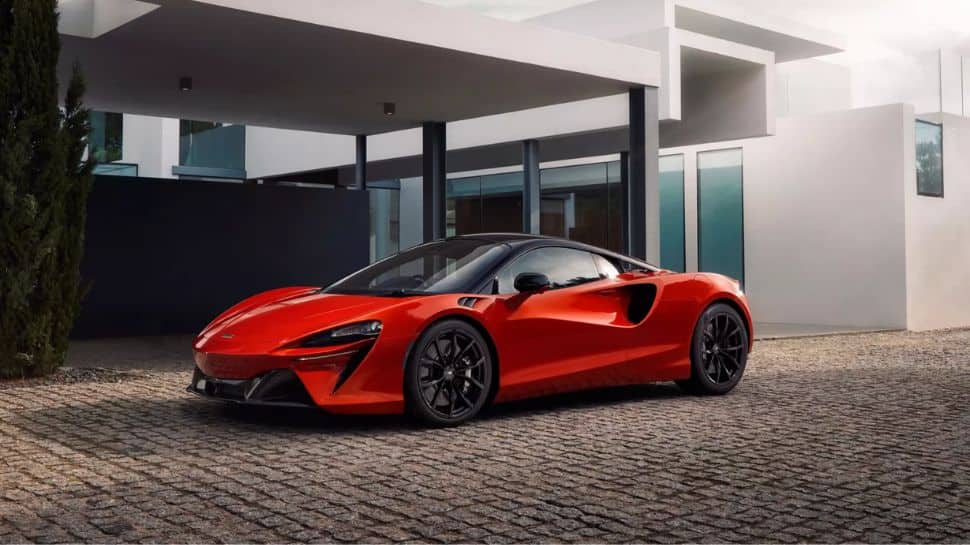 To utilize the power of the engine, the car gets a new 8-speed gearbox.