Know all about Rohit Sharma's ex-GF Sophia Hayat
Rohit, Sharma who is now married to Ritika Sajdeh, once dated Sofia Hayat, who is known to be a singer, actress, and television personality. Know all about Sofia.
Career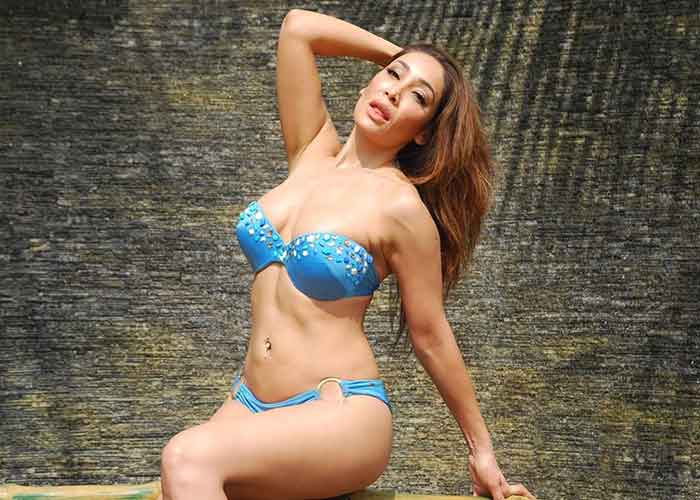 In July 2012, Hayat was named the new "Curvy Icon" by Vogue Italia. In September 2013, Hayat named on the FHM sexiest women in the world list in position 81.
Sofia also published her autobiography "dishonoured" with publishing house BLAKES. She also released 2 albums, one called Dishonour and the other called Wisdom of The Mother.
Sofia's update on the relationship and breakup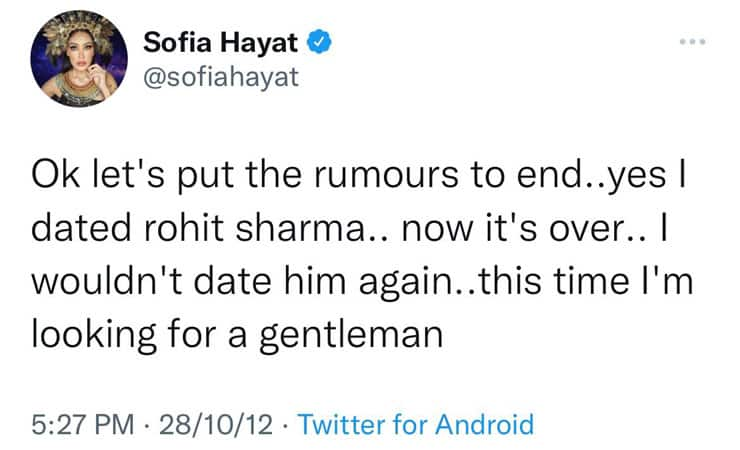 The actress had clarified herself through a tweet that their breakup has taken place.
Participated in Bigg Boss 7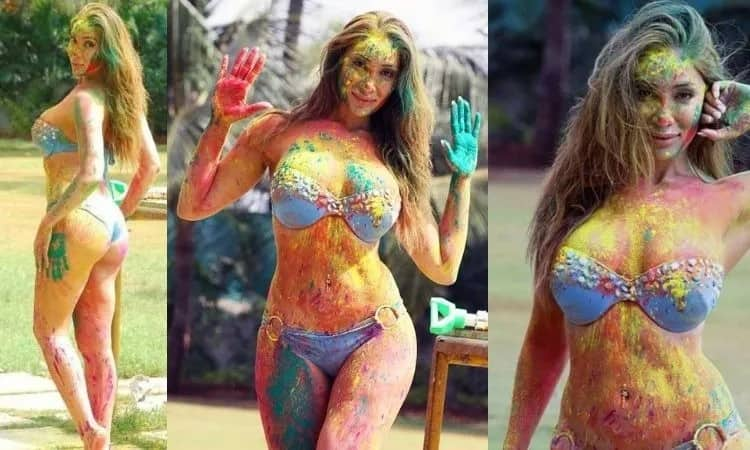 Sofia gained more popularity after becoming a participant in Bigg Boss 7. She entered as a wild card entry but got evicted on 12th week.
Reason for the breakup was Virat Kohli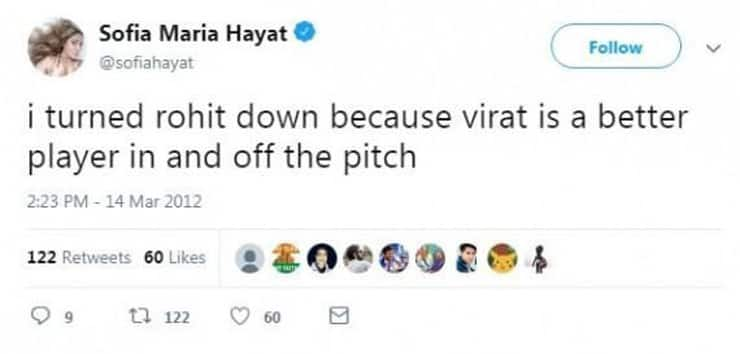 Rohit's breakup is said to be due to fellow star batsman Virat Kohli. It is rumored, that the friendship between Kohli and Sofia was one of the causes for their breakup.
In a tweet, the actress had written, "I turned Rohit down because Virat is a better player in and off the pitch".
Posted nude pics after Rohit Sharma scored double century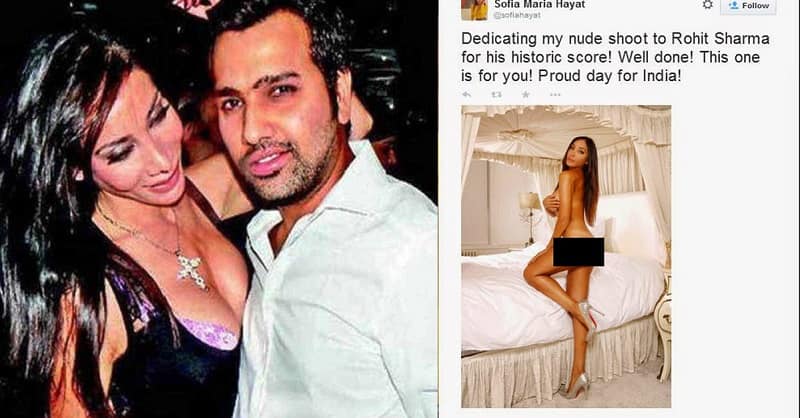 In 2014, when Rohit Sharma hammered Sri Lanka to register the highest individual ODI score of 264 at the Eden Gardens in Kolkata, Sofia Hayat decided to post her all-bare pictures from one of her sexy photo-shoot to show her love for the Mumbai batter.
Turned to Nun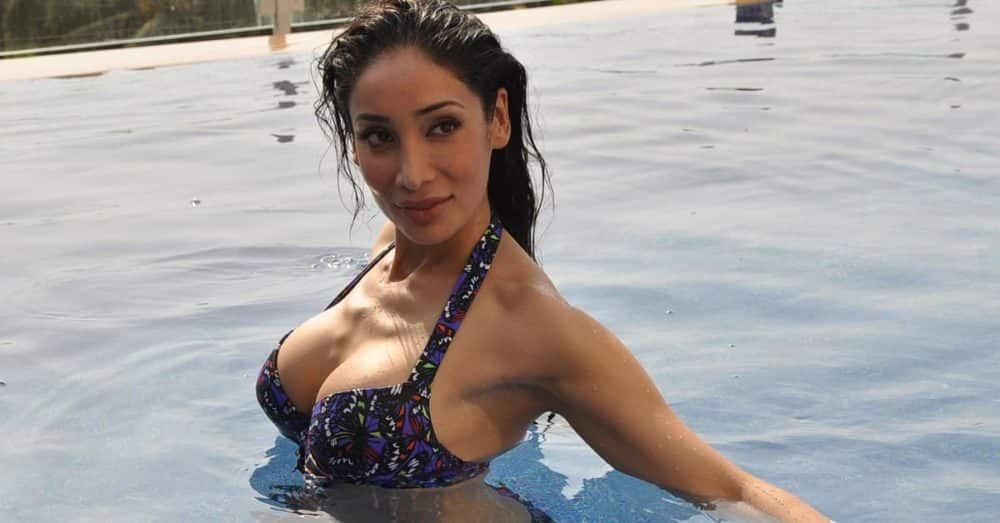 Sofia, who had later turned into a nun, is now married to model Vlad Stanecu.
Rohit Sharma and Sophia Hayat's affair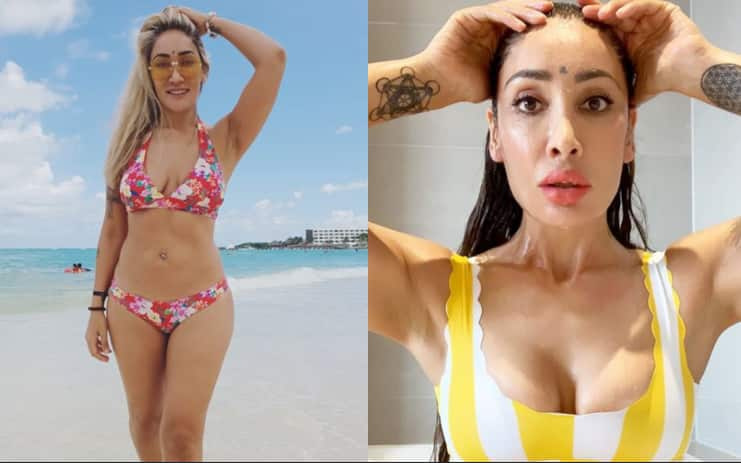 It was in the year 2012 when reports of Rohit Sharma and Sophia Hayat being in a relationship started doing the rounds. Rohit Sharma's pictures and dating news of Sofia Hayat had also made headlines in many newspapers.
KISS at first sight
In an interview with Spotboye, Sofia had revealed some startling details about her relationship with the Indian opener. Sofia accused Rohit of kissing her in their very first meeting at a club in London. She said, "I met him in a club in London. I was celebrating the wrap of a movie I had done. I was dancing when a friend of mine from the movie's set introduced us. My friend told me 'he is Rohit Sharma' but I really didn't know as I don't see cricket much. Anyway, we got talking to each other and soon moved over to a quieter place in the club. It went pretty quickly from there. He kissed me. It was pretty nice. After that, we danced together."
Sofia claimed Rohit was 'quite protective'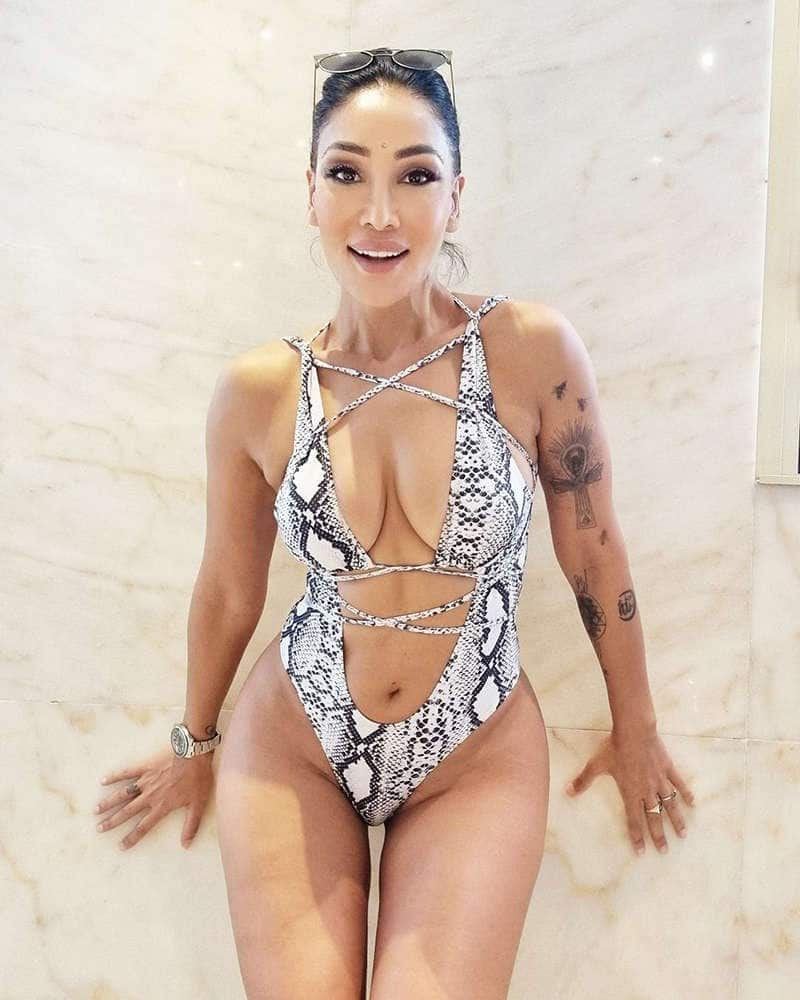 "We were two individuals enjoying each other's company and intimacy. We spoke a lot about how fans react if you don't play well. He was quite sensitive to reactions from fans directed towards not just himself but even me. He was quite protective. The media had got the whiff of us because I think we were spotted in hotels and rooms. Someone must have tipped off the media. My manager spoke to me about all that was happening and I remember telling him that I didn't want to go public because I wanted to respect the relationship," Sofia said in an interview.