Images of children in diapers running from tear gas at US-Mexico border shocks the world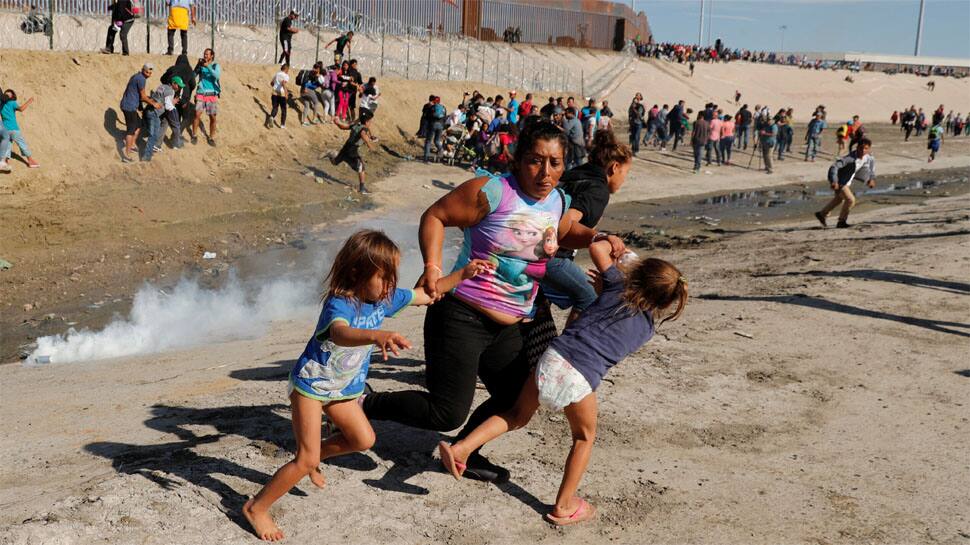 Images of several children running with their parents and guardians from tear gas at the US-Mexico border has shocked the world. This particular image, taken by Reuters photojournalist Kim Kyung-Hoon shows a woman clutches two children in diapers, one of them barefoot, running from a smoking tear gas canister fired by American border officials. The photo soon spread online drawing anger from several counters, criticising Trump's anti-immigrant rhetoric and harsh tactics.
US authorities shut the country`s busiest border crossing and fired tear gas into Mexico on Sunday to repel Central American migrants approaching the border after U.S. President Donald Trump vowed the asylum-seekers would not easily enter the country.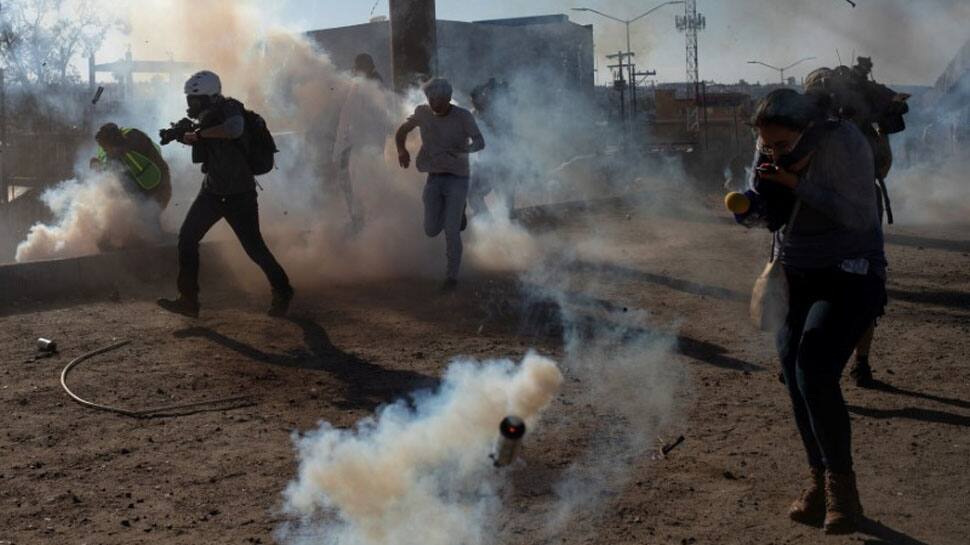 US President Donald Trump in a tweet said, "Mexico should move the flag waving Migrants, many of whom are stone cold criminals, back to their countries. Do it by plane, do it by bus, do it anyway you want, but they are NOT coming into the U.S.A. We will close the Border permanently if need be. Congress, fund the WALL!" It was the latest chapter in a saga that has pitted Trump`s tough immigration line against thousands of migrants who have made their way north through Mexico from violent and impoverished Central American countries. Mexico`s foreign ministry presented a diplomatic note to the U.S. government on Monday calling for "a full investigation" into what it described as non-lethal weapons directed toward Mexican territory on Sunday, a statement from the ministry said.