Photo gallery: The devastating fire of historic Notre Dame Cathedral in Paris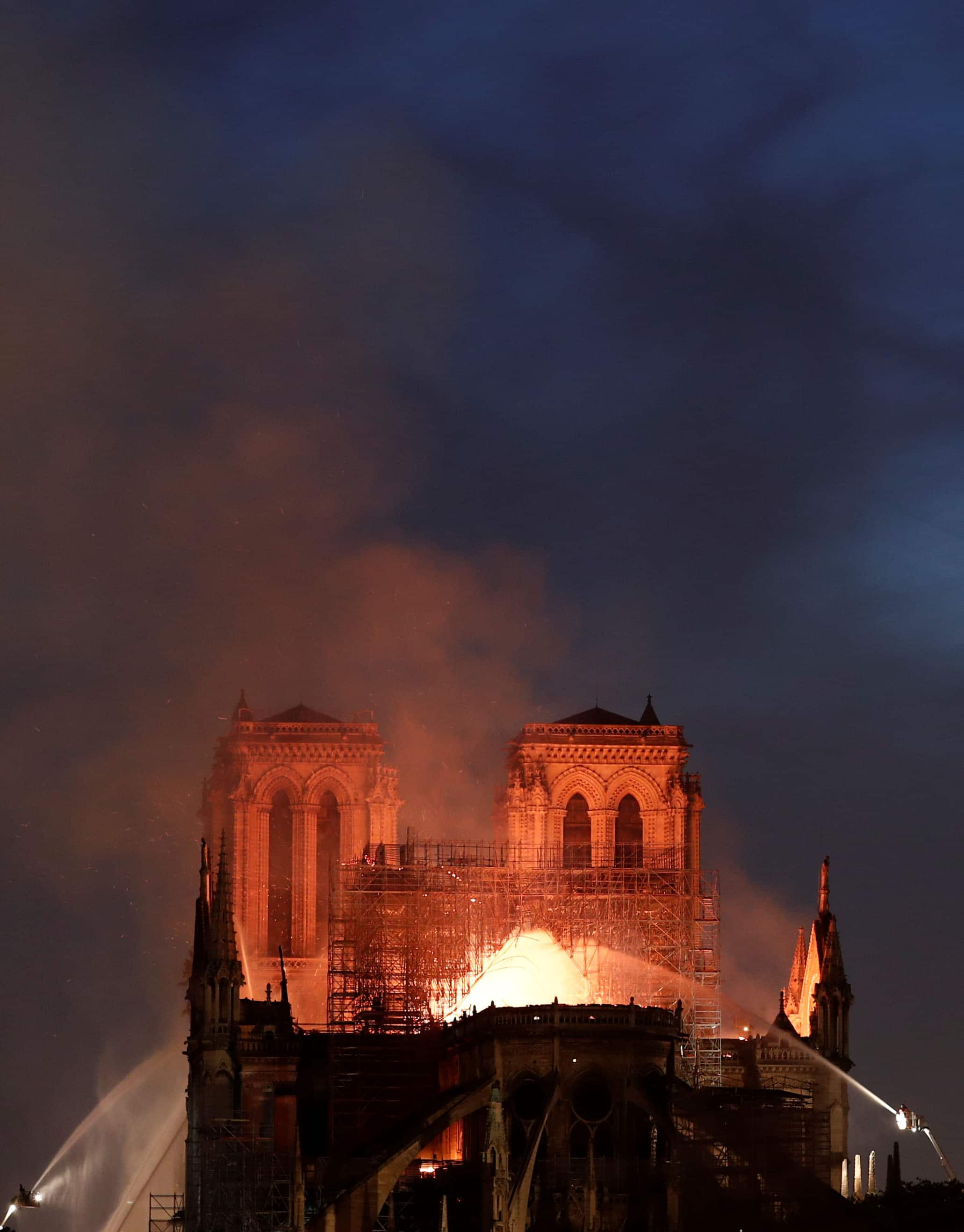 A massive fire spread across the historic Notre-Dame Cathedral in Paris, ravaging the roof of the iconic gothic monument leading to the collapse of the spire of the cathedral. Flames began on Monday evening and burst through the roof of the 850-year-old cathedral. A huge plume of smoke wafted across the city and ash fell over a large area.
The wood and lead spire was built during a restoration in the mid-19th century, according to the cathedral`s website.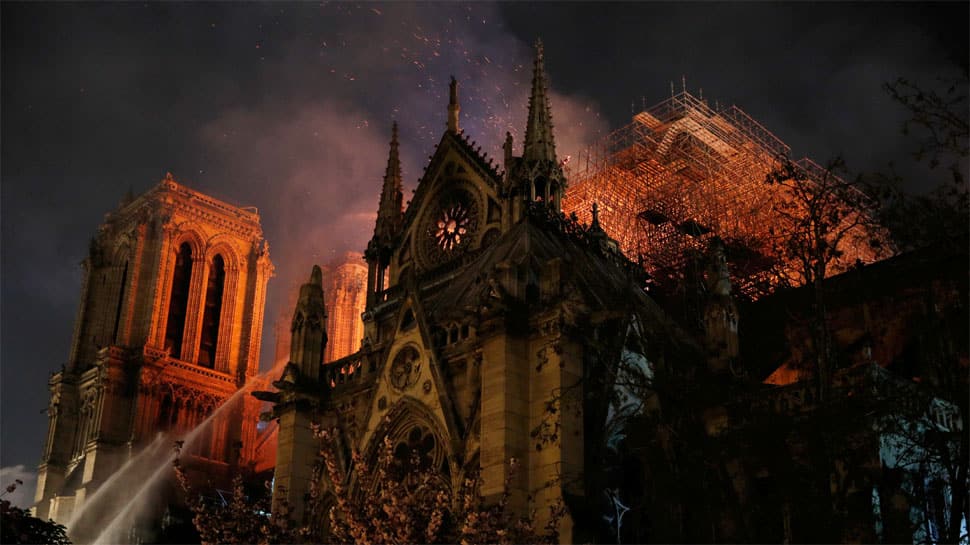 "Notre Dame is our history, it`s our literature, it`s our imagery. It`s the place where we live our greatest moments, from wars to pandemics to liberations... This history is ours. And it burns. It burns and I know the sadness so many of our fellow French feel," President Emmanuel Macron tweeted. He cancelled his address to the nation and rushed to the scene of the blaze.
"Everything is collapsing," a police officer near the scene said as firefighters cleared the area around Notre-Dame, which sits on an island in the River Seine and marks the very centre of Paris. Buildings nearby were also evacuated.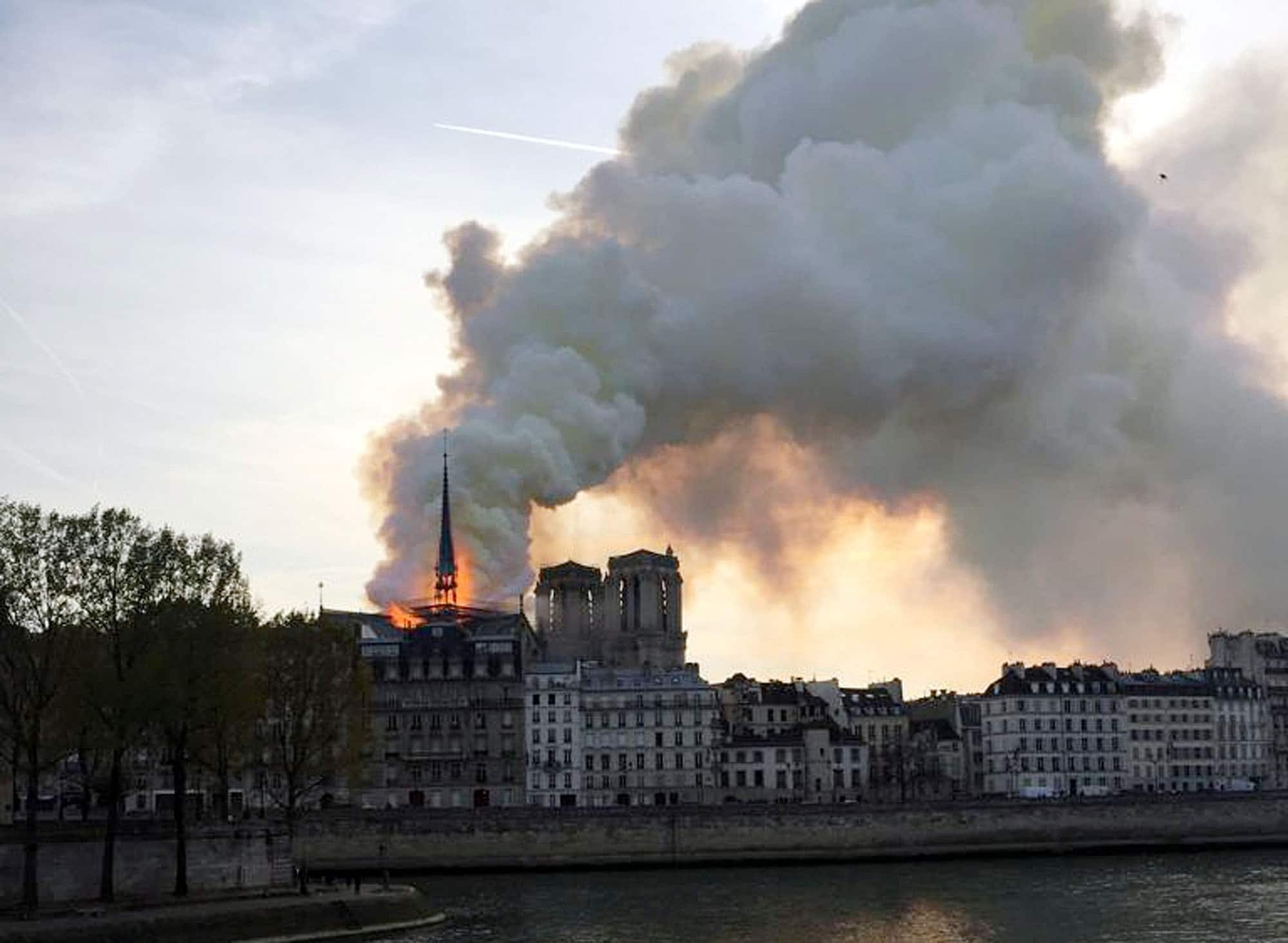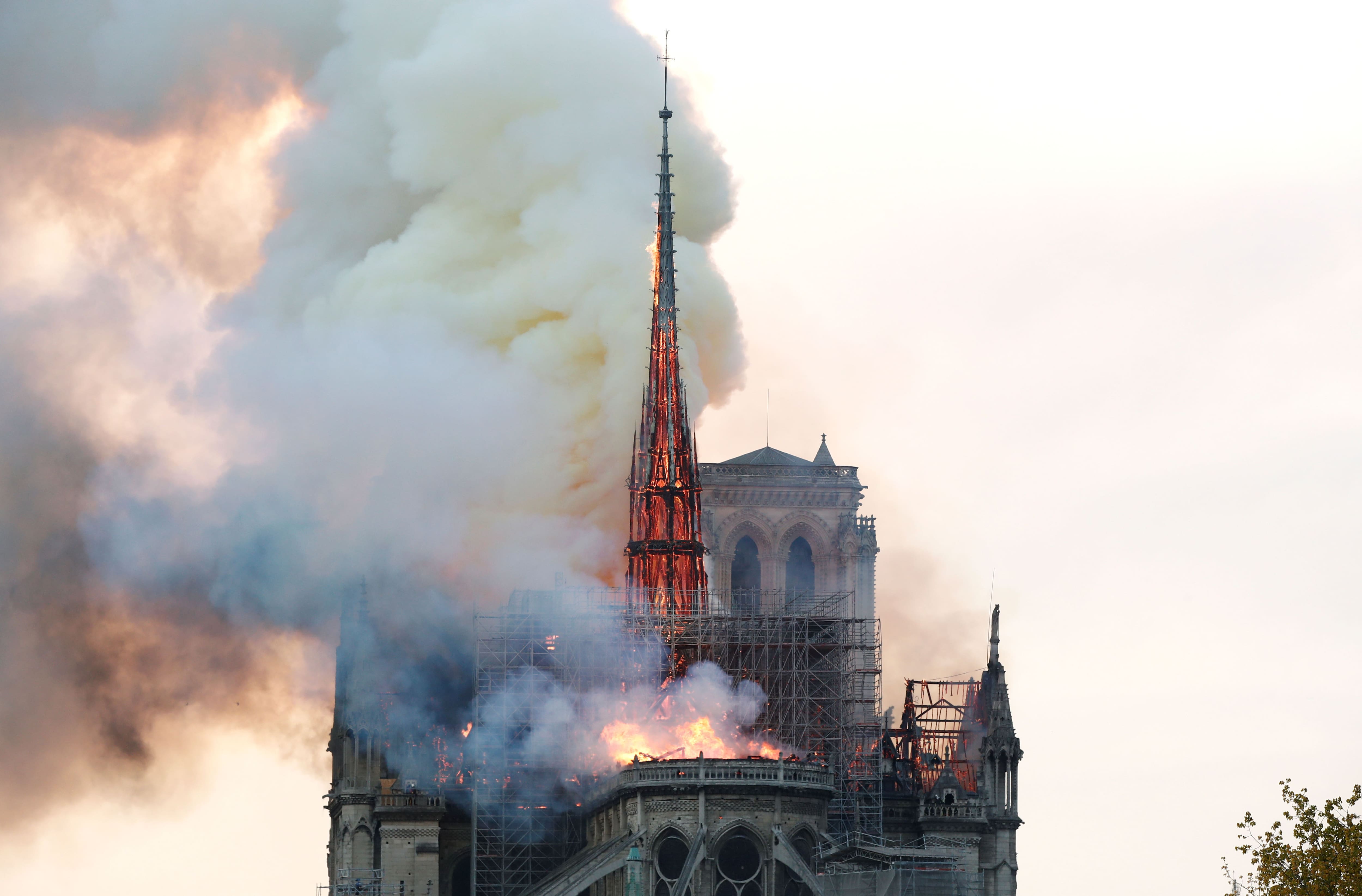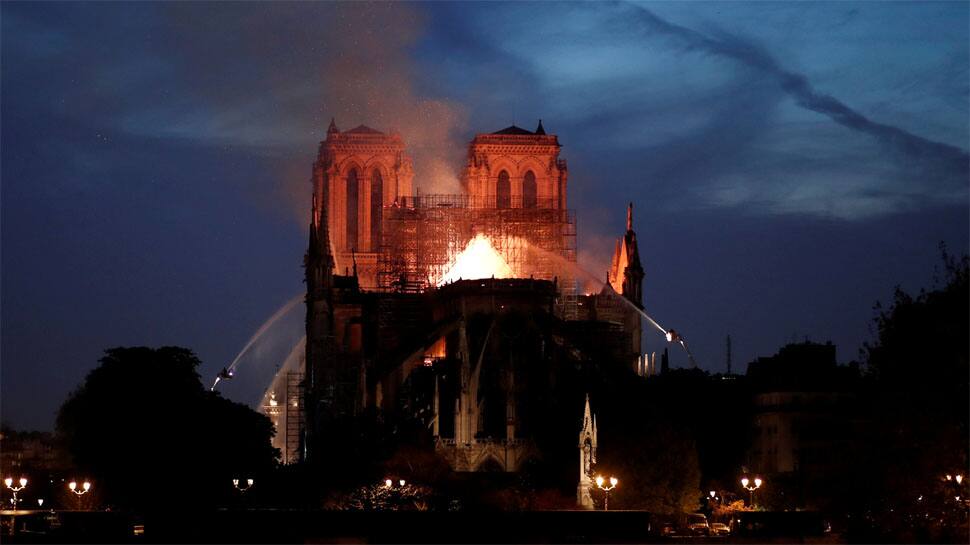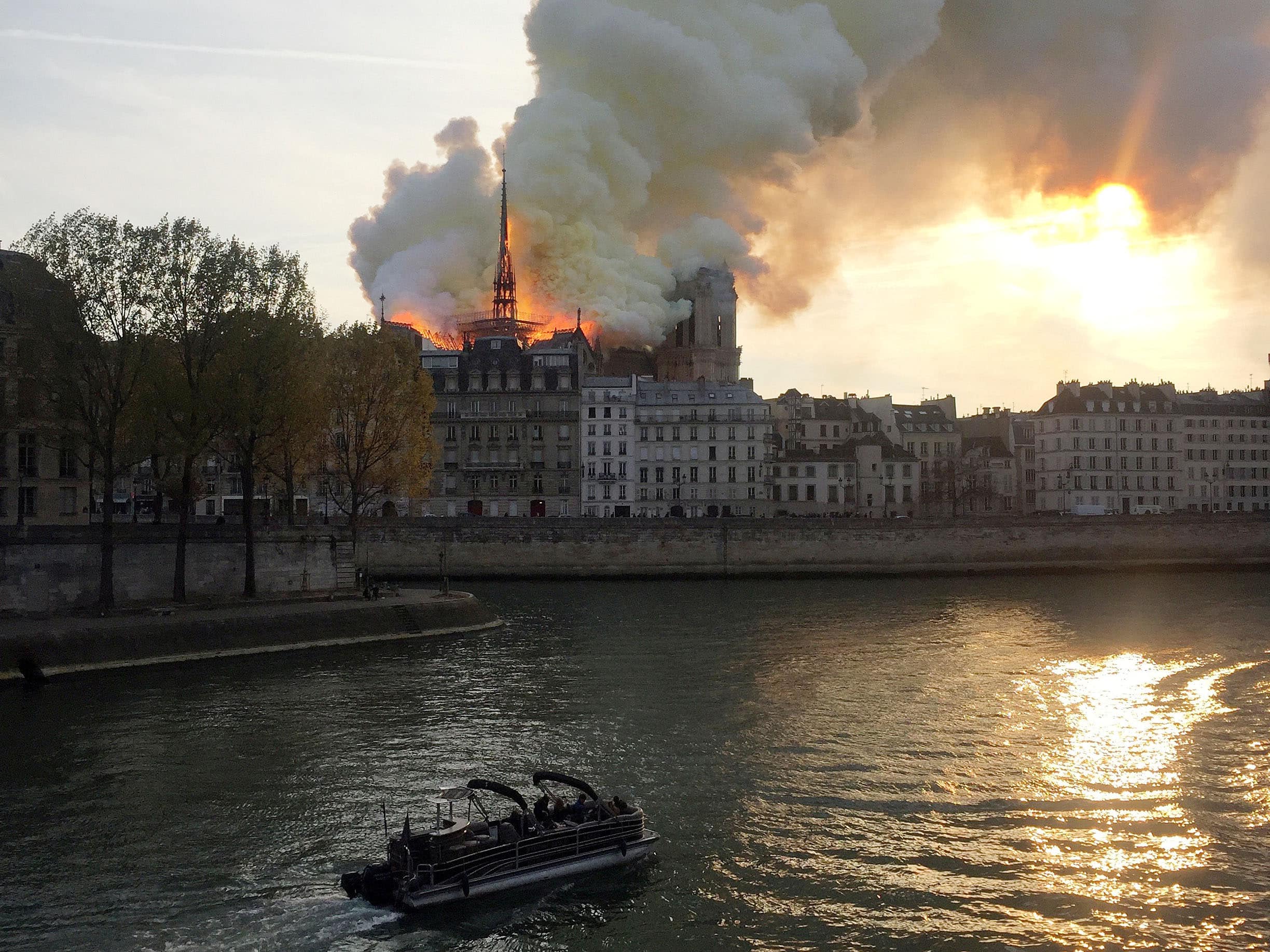 The Notre-Dame is widely considered to be one of the finest examples of French gothic architecture and was given world heritage status in 1991. Construction of the cathedral began in 1163, on the central Parisian island in the middle of the Seine, known as Ile de la Cite, during the reign of King Louis VII, and it was finally completed in 1345.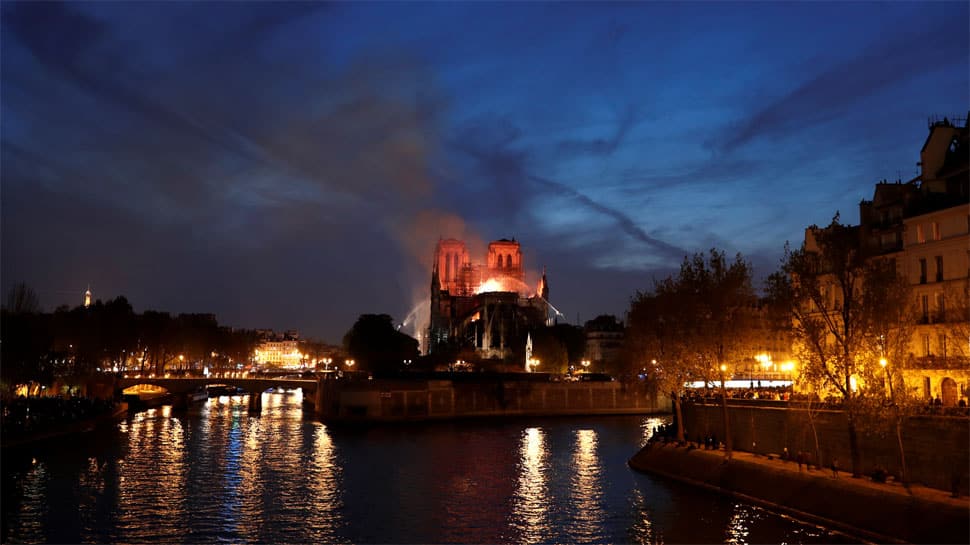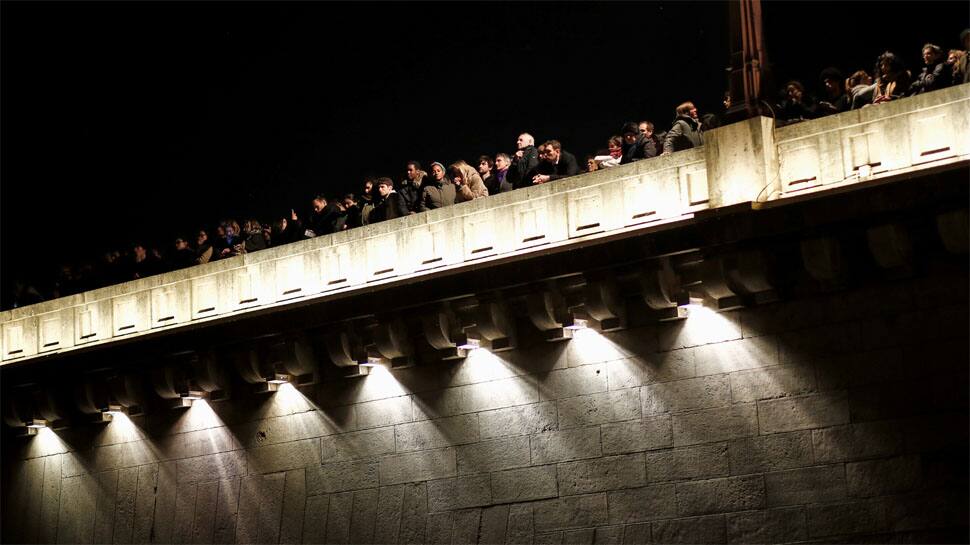 UK Prime Minister Theresa May said in a tweet: "My thoughts are with the people of France tonight and with the emergency services who are fighting the terrible blaze at Notre-Dame cathedral".
US President Donald Trump said it was "horrible to watch" the fire and suggested that "flying water tankers" could be used to extinguish the blaze.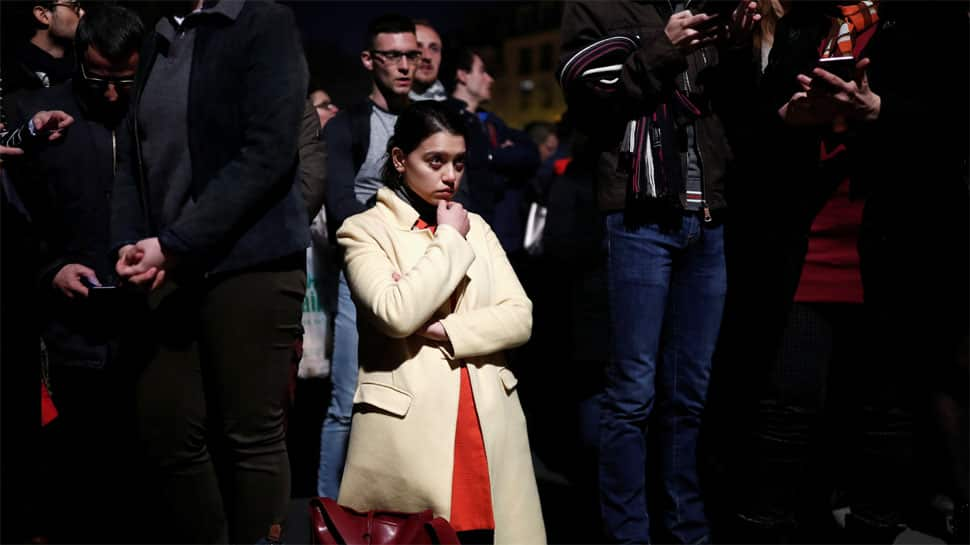 "The worst has been avoided," a visibly moved Macron said. "We will rebuild it together. It will undoubtedly be part of French destiny and our project for the years to come."
He asked the country to commit to rebuilding Notre Dame together, announcing an international fundraising campaign to raise money for the repairs.
A site taking online donations has been launched.