First-ever Airbus A340 lands in Antarctica, check stunning images here: In Pics
While the Hi Fly Airbus A340 landed in Antarctica back on November 2, the operator has now shared some breathtaking images of its arrival on the blue ice runway.
A 19-year old Airbus A340-300 has become the first A340 to land in Antarctica, on the ice capped runway. Operated by Portuguese wet lease specialist Hi Fly, and piloted by Captain Carlos Mirpuri and his crew, the plane flew from Cape Town to the frozen continent on November 2nd. Bearing tail number 9H-SOL, the plane carried both passengers and cargo and landed at the Wolf's Fang Runway, Antarctica (WFR), for the purposes of setting up base for a tour operator for the winter season. The operator has shared some stunning visuals of the landing of the A340 that has been with Hi Fly since February 2018. Check the images here. 
Hi Fly Airbus A340 Antarctica Mission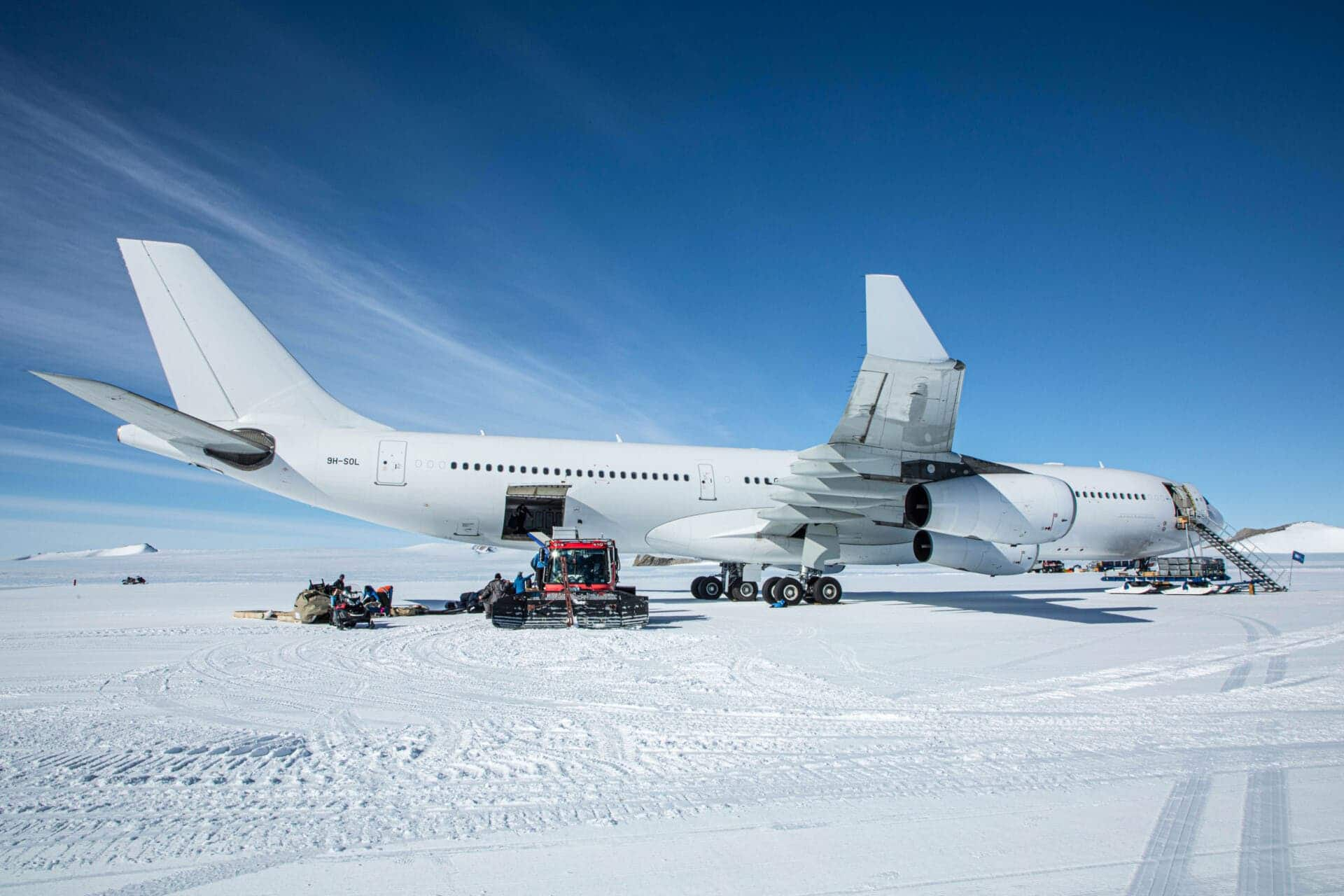 Hi Fly Airbus A340 Antarctica Mission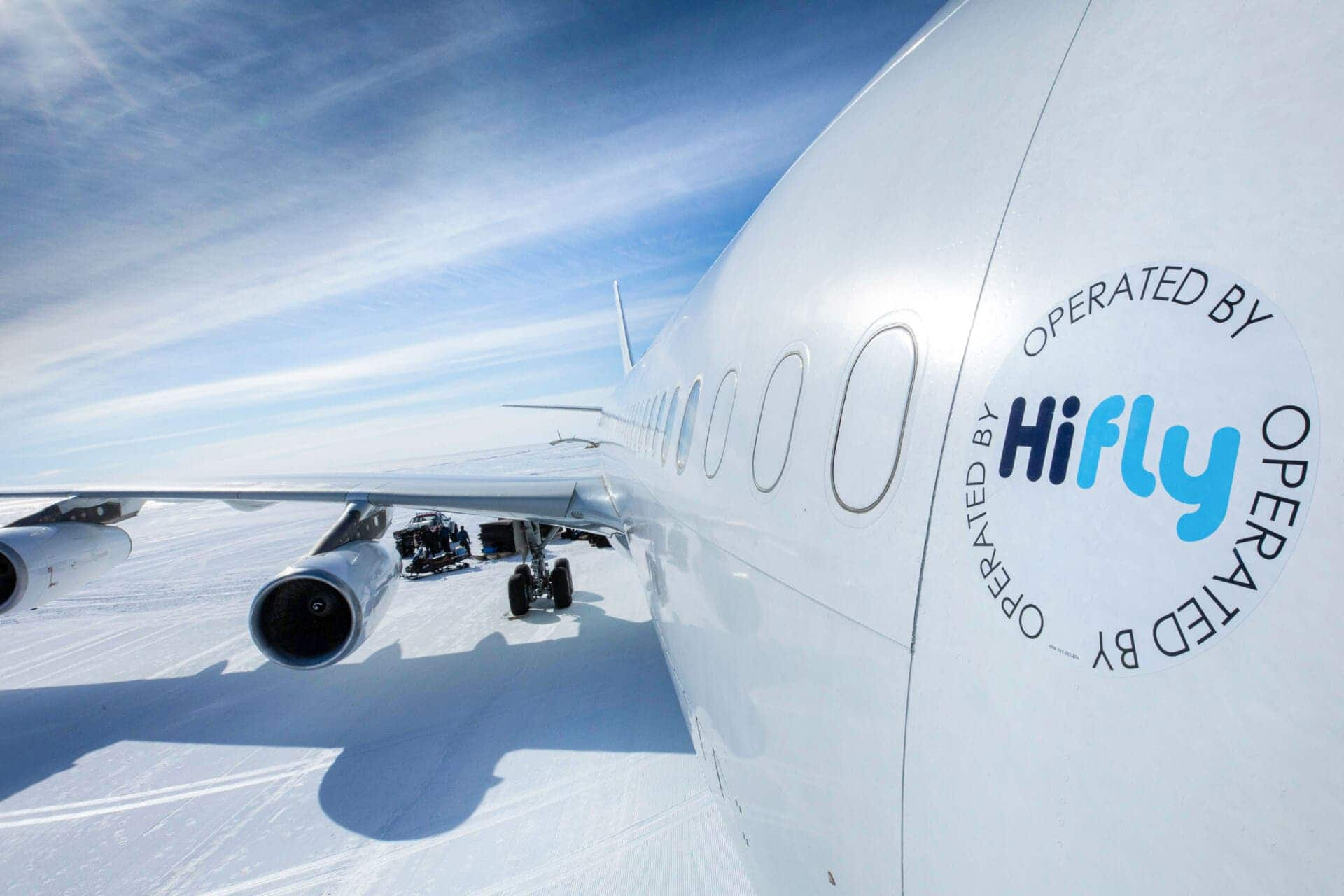 The plane was carrying 23 passengers from Cape Town, all staff from White Desert, the travel company who chartered the plane for their tourist season. There was also ground support equipment required for the tourist season. The trip takes five hours and 10 minutes down, and five hours 20 minutes back.
Hi Fly Airbus A340 Antarctica Mission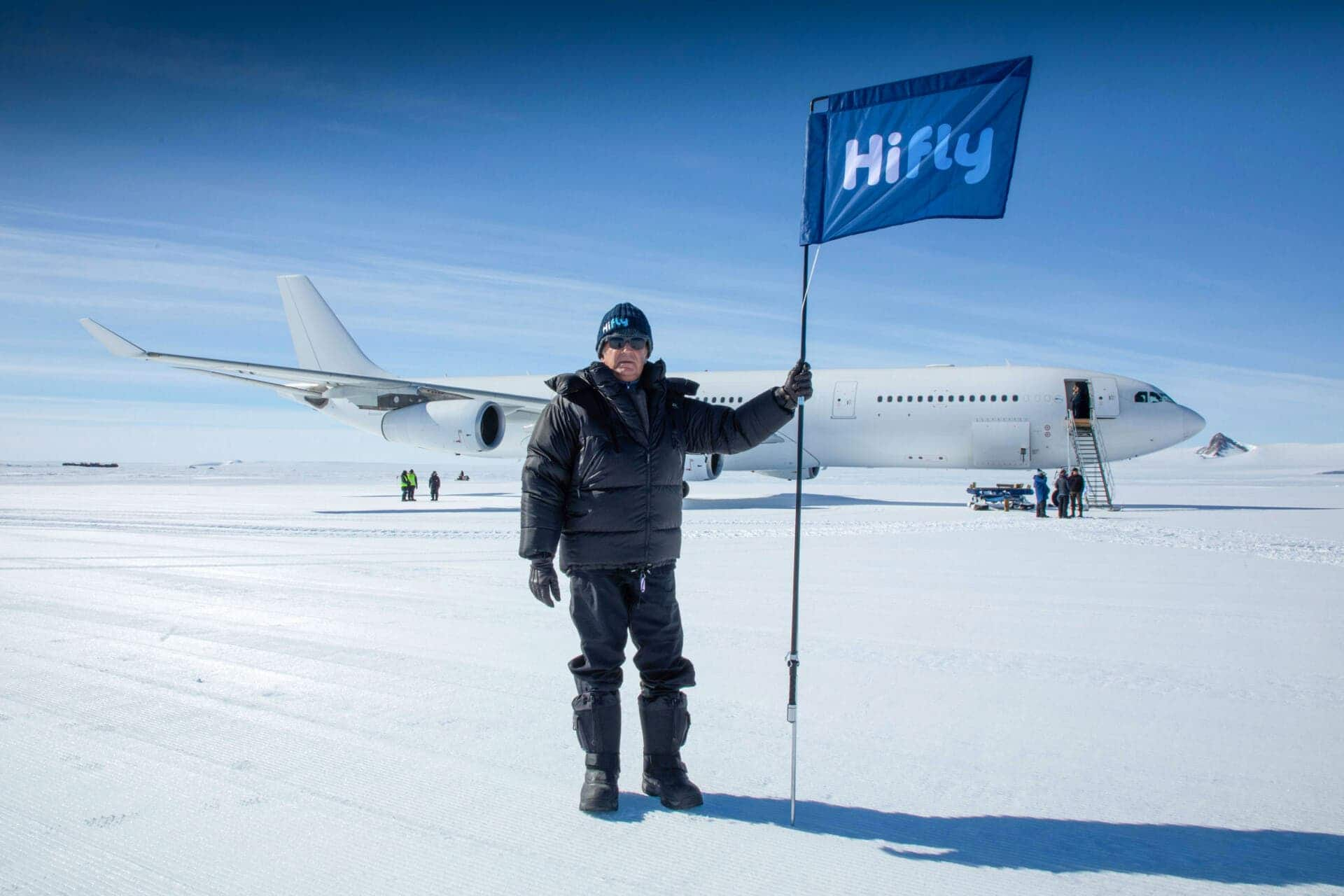 Captain Carlos Mirpuri was tasked to fly the inaugural flight. Vice president of Hi Fly, said "9H-SOL is an A340-313HGW (High Gross Weight) with a maximum take-off weight of 275 tons. It is an airplane that delivers, every time. Robust, comfortable and safe, performs well in this environment. Its 4 engines redundancy and very long range, make it the ideal airplane for this type of mission."
Hi Fly Airbus A340 Antarctica Mission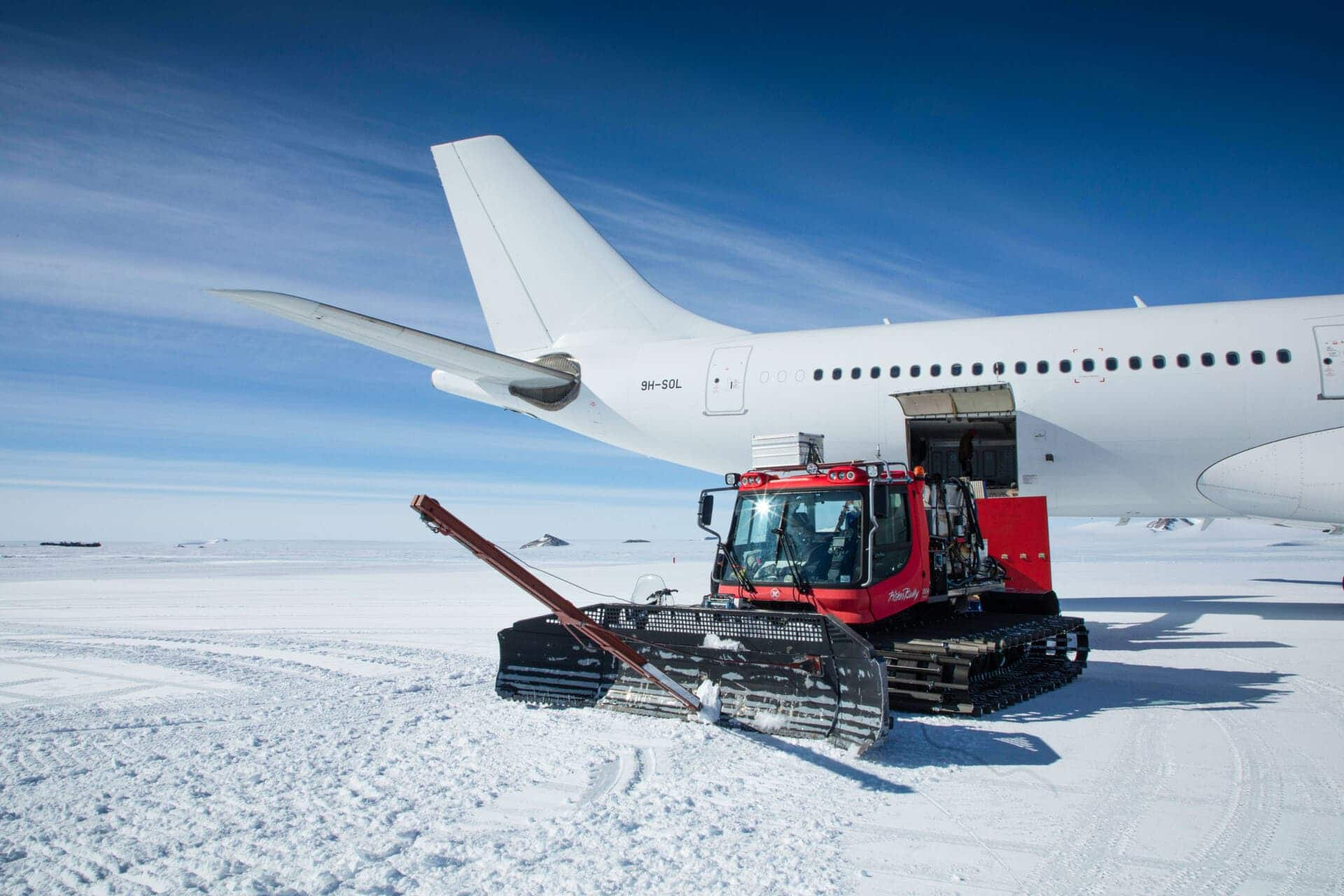 Hi Fly Airbus A340 Antarctica Mission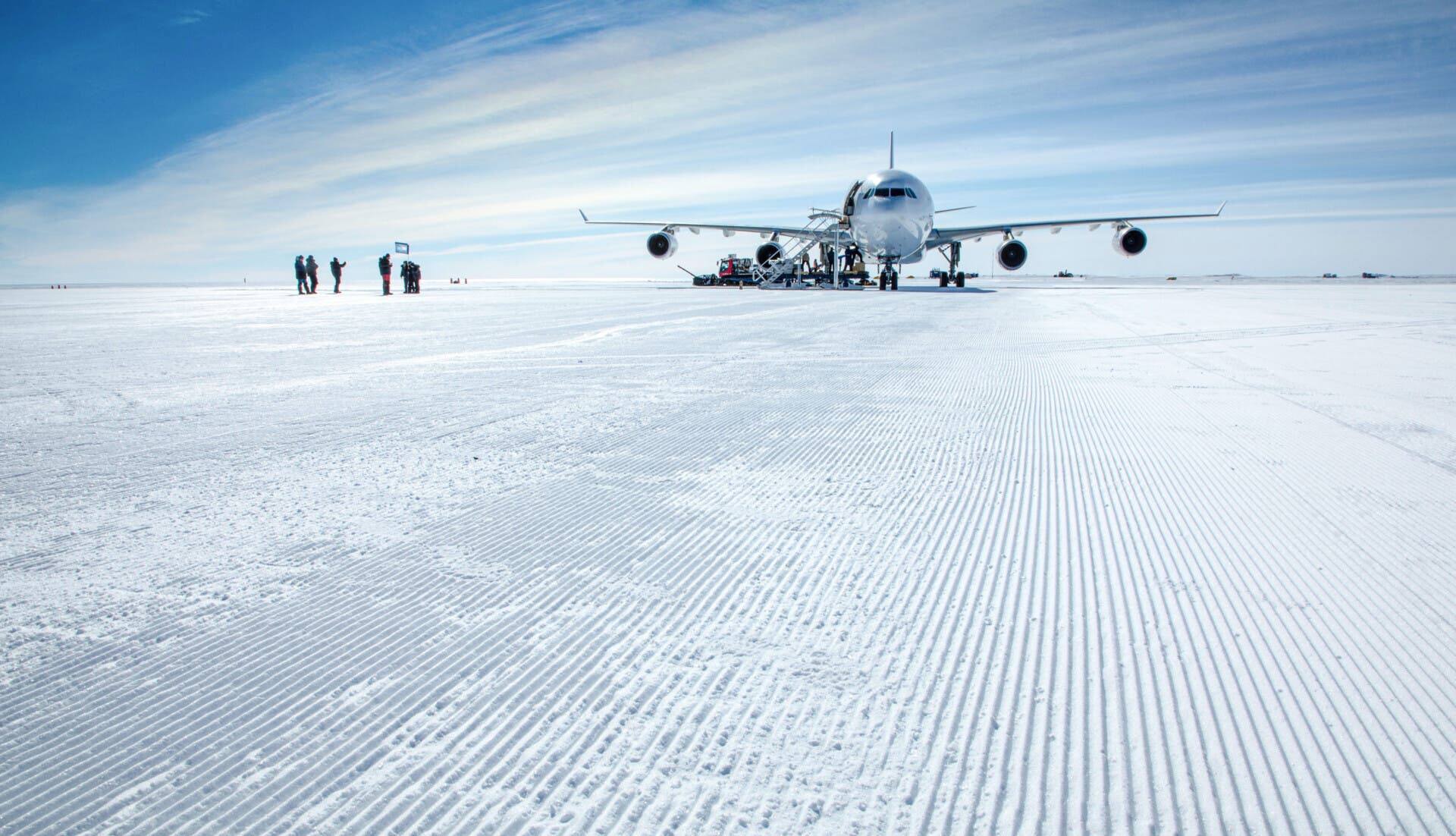 Hi Fly Airbus A340 Antarctica Mission