Photo Gallery: Priyanka Chopra returns back home after attending Nick Jonas's concert in Singapore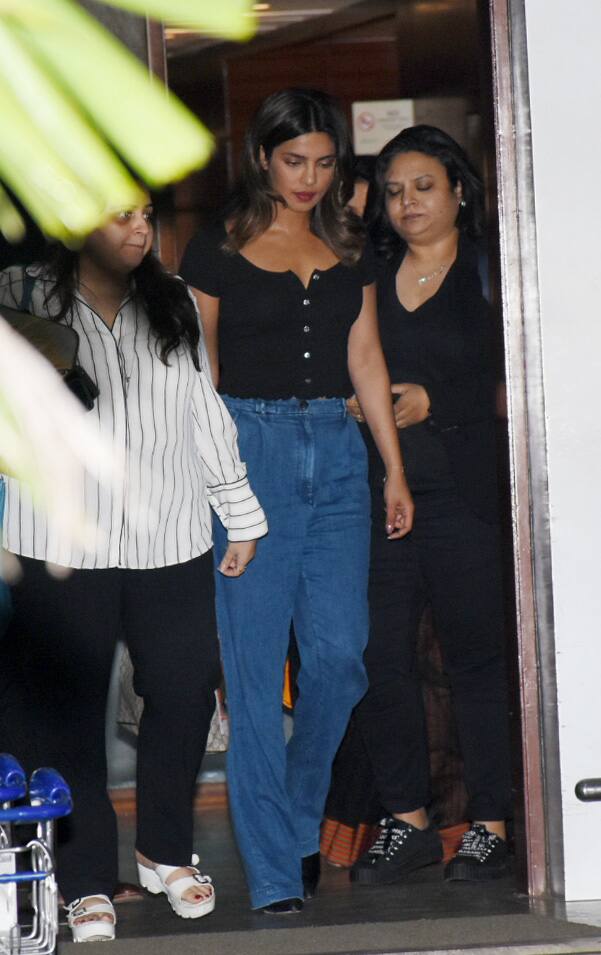 Priyanka Chopra is back in India. The actress got snapped by the photographers arriving at the Kalina airport in Mumbai in a black top and blue denim. Though, she appeared a bit tired in the photos, she was seen smiling at the photographers and even waved at them. On Monday, Priyanka first landed in New Delhi and made an appearance at an event at the national capital. Interestingly, she was seen removing a huge rock, perhaps her engaement ring, from her ring finger as soon as she spotted the camera. She removed the ring and was seen tucking it in her pocket in a video that was shared on the internet. The 'Quantico' actress has been making news for her engagement to rumoured beau ever since she opted out of Ali Abbas Zafar's 'Sultan' opposite Salman Khan. However, the actress has maintained her silence on rumours.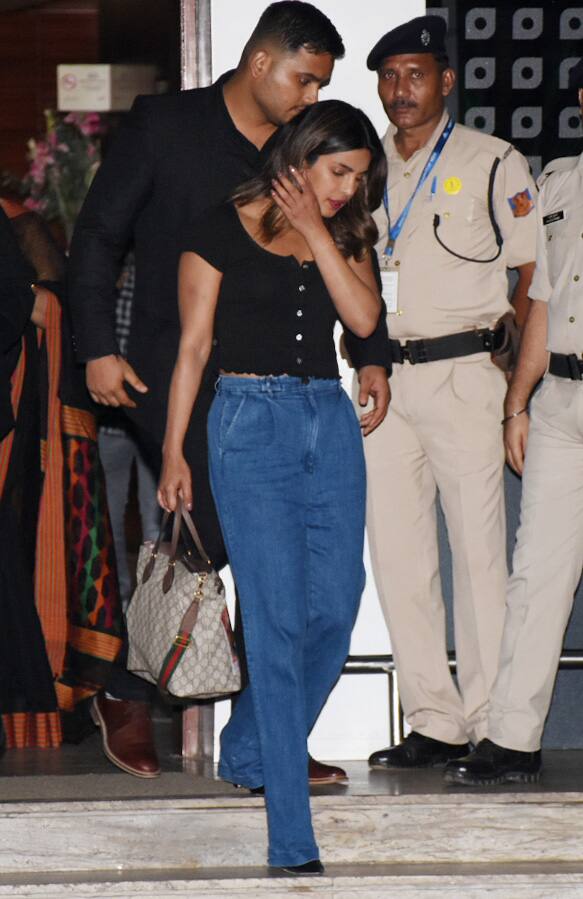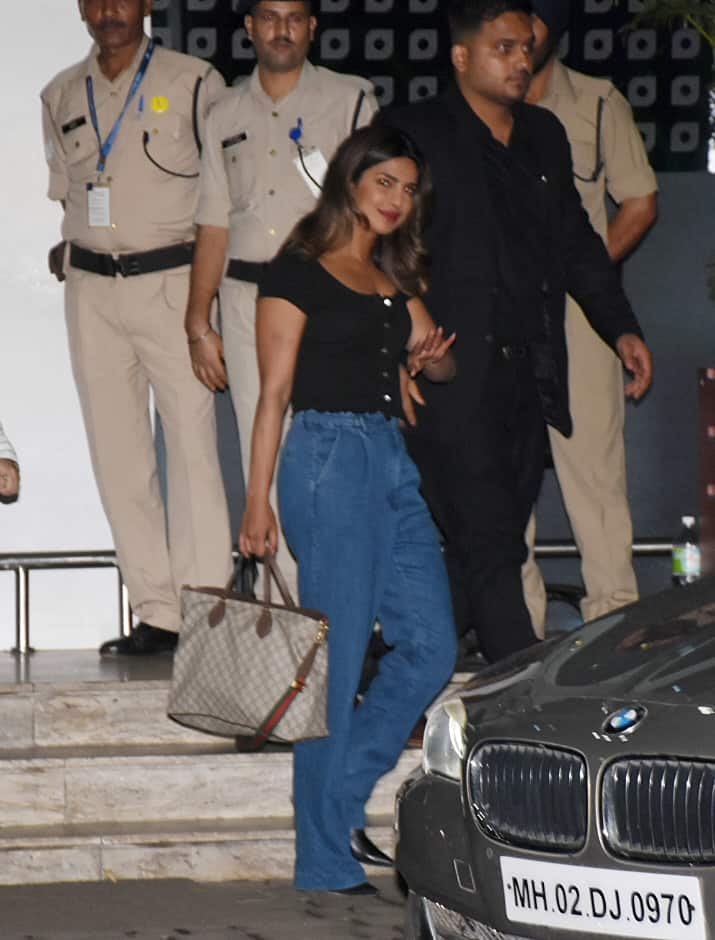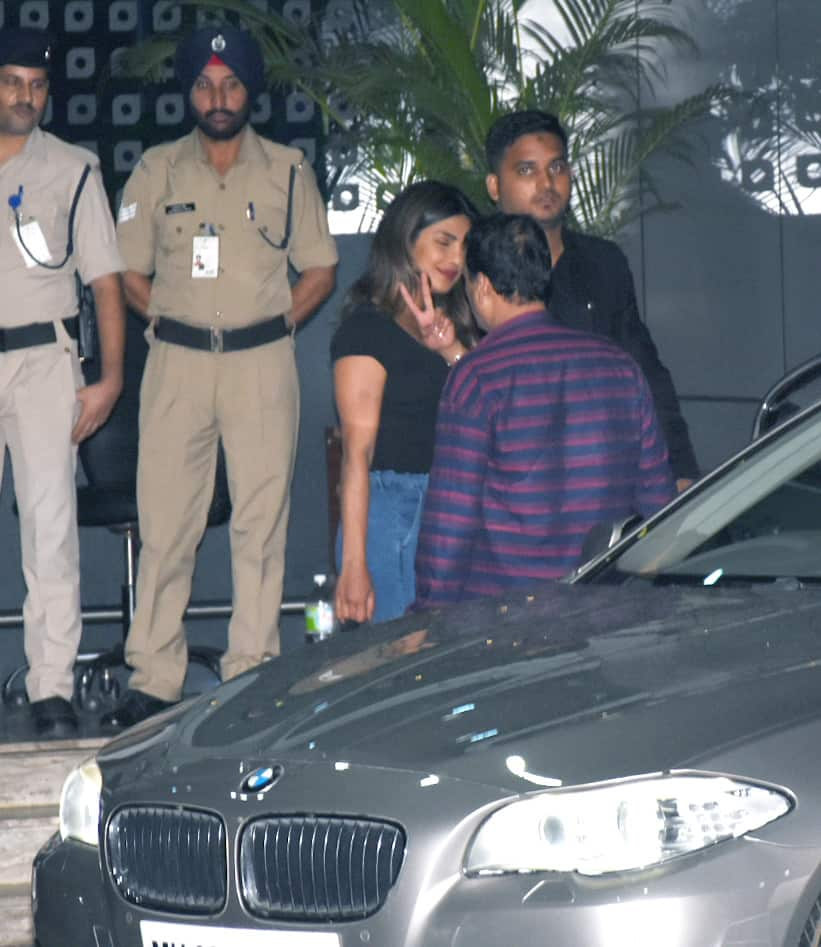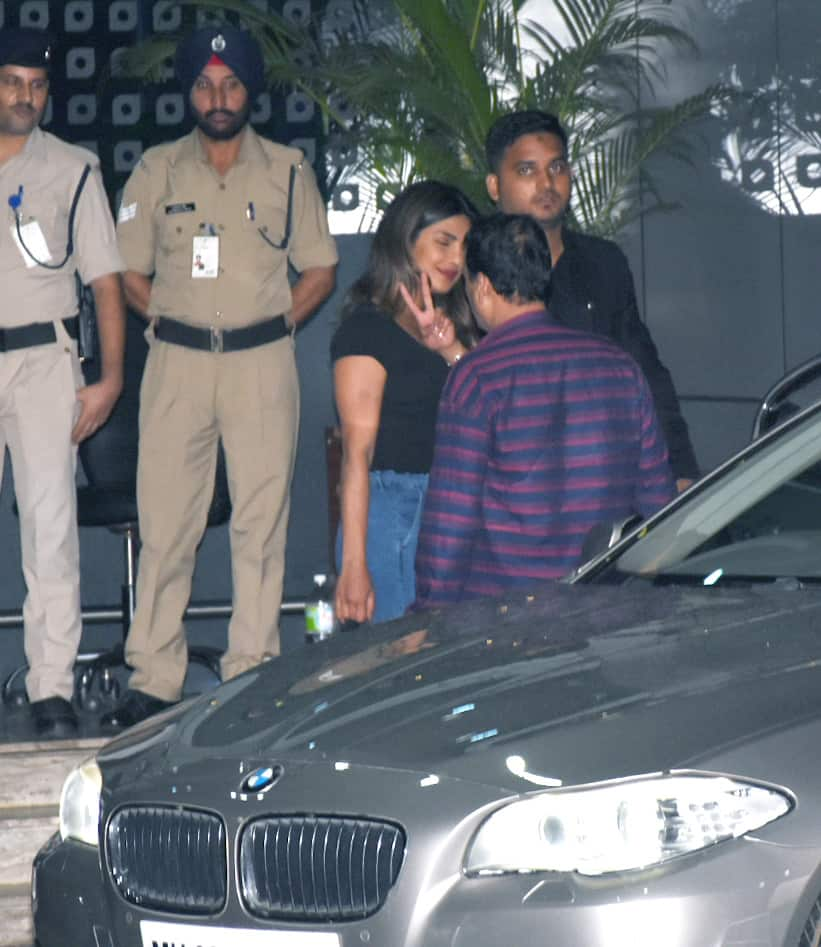 Recently, a video was shared on the social media in which Priyanka was seen cheering for her man Nick while he was performing on a stage at a music festival. Many videos of the couple have gone viral on the internet in recent times including one from an after-party where the two were see getting close and cosy at a night club.