Delhi rains: Flooded streets, heavy traffic as record downpour lashes capital - in pics
 Several areas, including the Delhi airport, were waterlogged after heavy rain lashed the national capital on Saturday (September 11)
Heavy rainfall and consequent waterlogging have disrupted the normal, everyday life in various parts of Delhi. Due to incessant rains in the national capital, several routes were either partially or completely waterlogged causing disruption in traffic movement.
(Pic: ANI)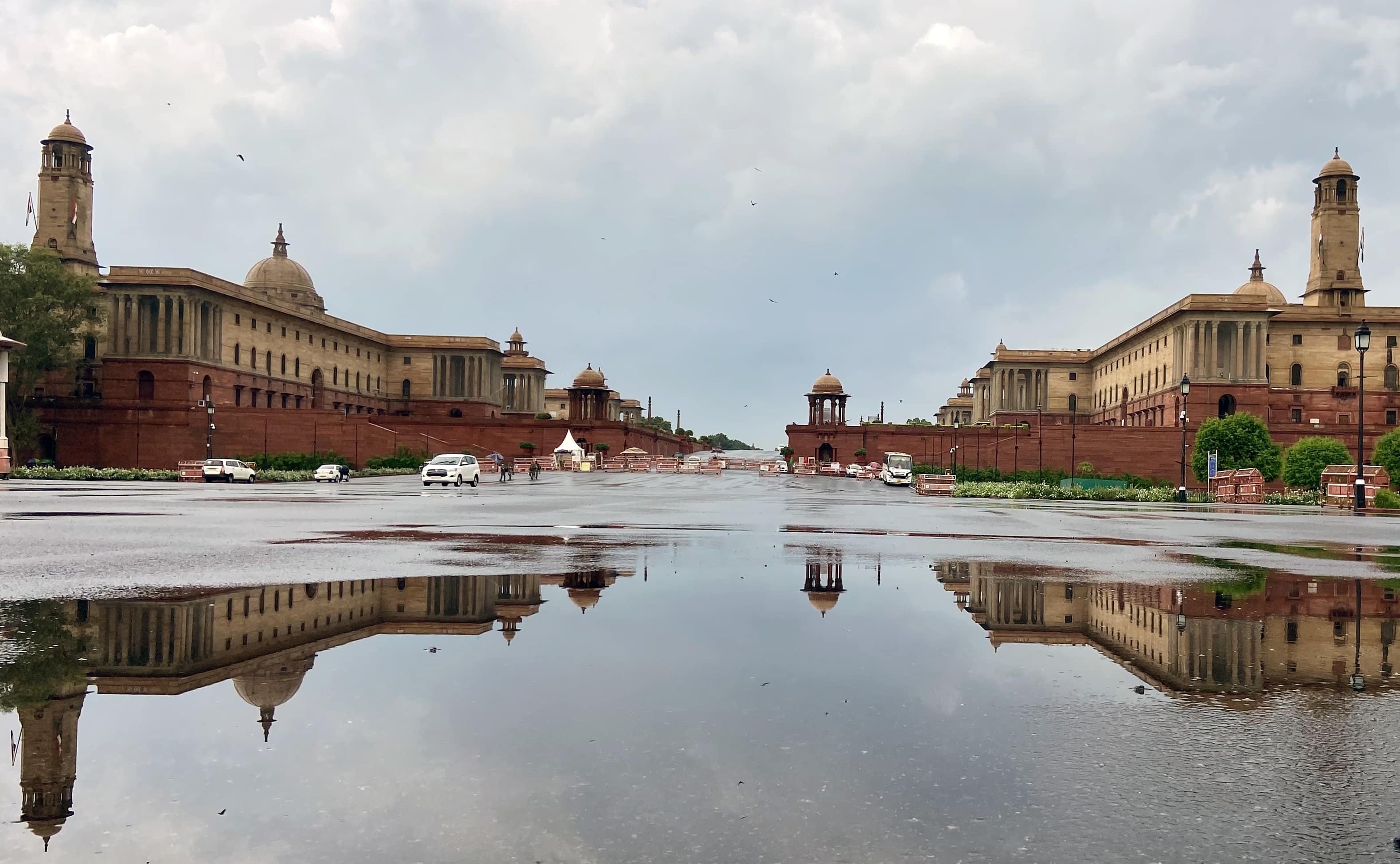 Delhi navigates waterlogged streets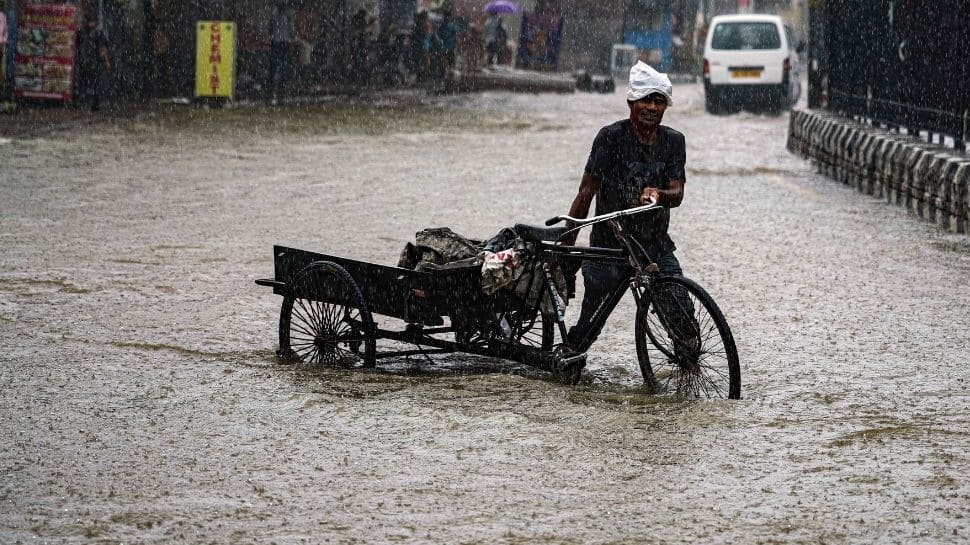 A tri-kart puller drags his rickshaw through a waterlogged road following heavy rainfall at Mahipalpur, in New Delhi on Saturday.
A highly unusual monsoon season this year has yielded 1,100 mm of rainfall in Delhi so far, the highest in 46 years, and almost double the precipitation recorded last year, the India Meteorological Department (IMD) said on Saturday.
(Pic: ANI)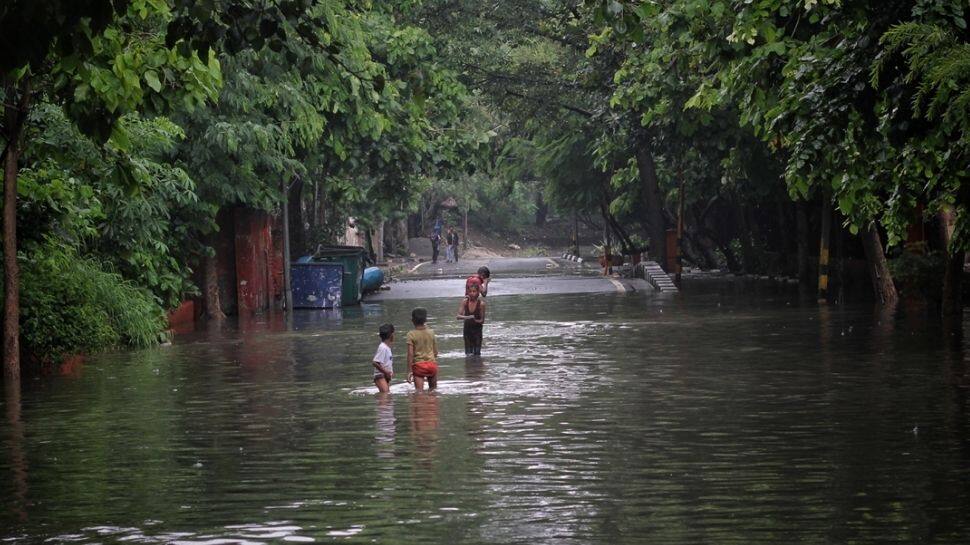 As water flooded city's streets, kids had a merry time. Not caring about hygiene or health, true to their nature, children were seen having a playful time in the capital. (Pic: IANS)
#WATCH | Children swim amid heavily waterlogged roads following continuous rains in the National Capital; visuals from near MCD Civic Centre. pic.twitter.com/N5E3fjFNGz
— ANI (@ANI)
September 11, 2021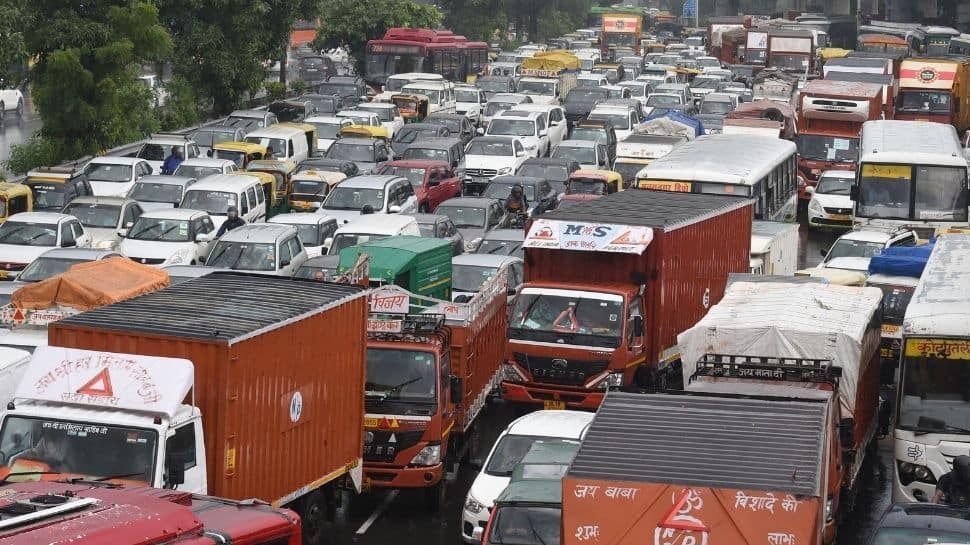 When rainfall is around, can traffic be far behind? Pictures and videos surfacing from areas like Madhu Vihar, Jorbagh, Motibagh, RK Puram, Sadar Bazar area and ITO showed vehicles stuck in middle of roads partially inundated, slowing down the traffic to a snail's pace. Zakira Underpass near Inderlok was closed.
(Pic: PTI)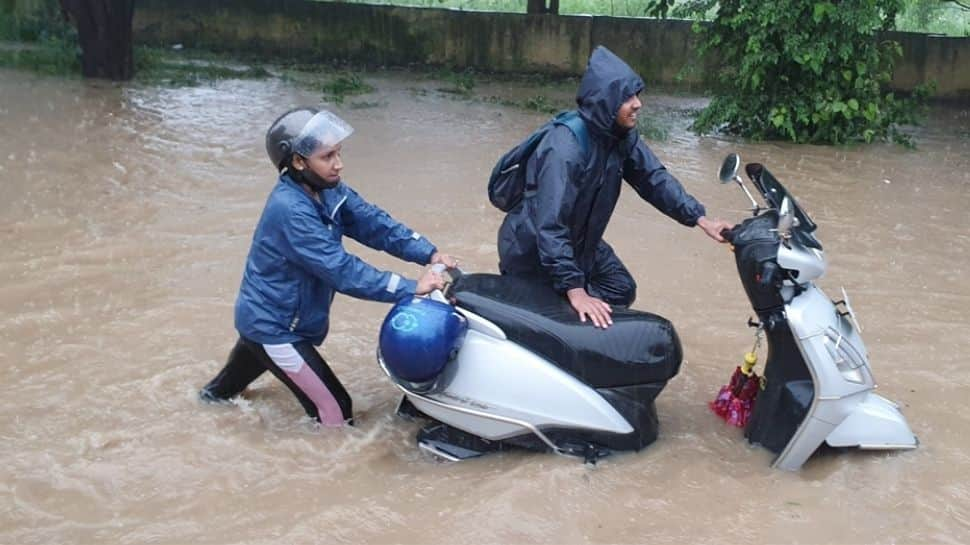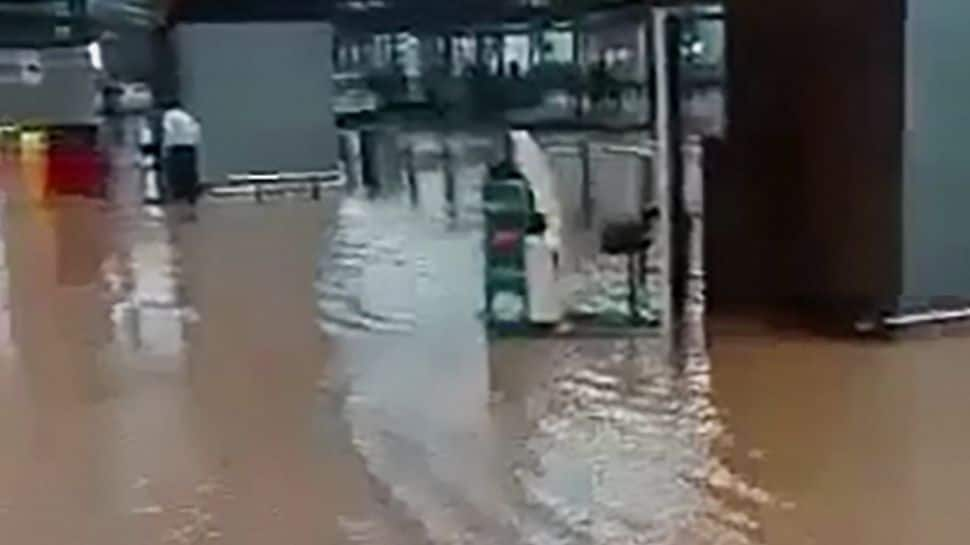 Even if it were for a brief period, Delhi's international airport was also walerlogged. We regret the inconvenience caused. Due to sudden heavy rain, for a short period, there was waterlogging at the forecourt. Our team was immediately aligned to look into it and the issue has been resolved," said Delhi International Airport (DIAL).
(Pic: PTI, a screengrab of a video shared online)