Durga Puja 2022: Festive spirit ignites among devotees; a quick look at Pandals and celebration- IN PICS
Indians are jolted with joy, colour and happiness and are pumped with devotion owing to the onset of Hindu festivals beginning with Navratri. Celebrations engulf the nation as people worship the nine forms of the deity during Navratras. Pandals across the country are all picture perfect ready to welcome the devotees to visit their deity. From politicians to celebrities, everyone has gathered to celebrate the festival across the nation. After two whole years post-COVID, the country, especially West Bengal is at its full charm and vigour to resume its full fledged celebrations of Durga Puja.
Devotees worship Maa Durga's nine incarnations throughout the nine-day Navratri celebration in order to earn her blessings. Each day of Navratri is associated with a goddess manifestation. People observe ceremonial fasts, recite shlokas dedicated to each goddess, wear new attire, offer bhog, and clean their homes throughout these nine days. They implore the goddess for her favour in order to have successful, joyful, and full lives.
Traditionally decorated idol in Kolkata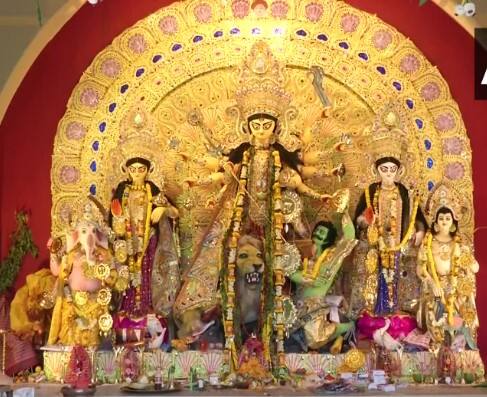 Durga Puja is being celebrated across the country wherein the devotees worship Maa Durga's nine incarnations throughout the nine-day Navratri celebration in order to earn her blessings
PM Modi performing aarti in Ahmedabad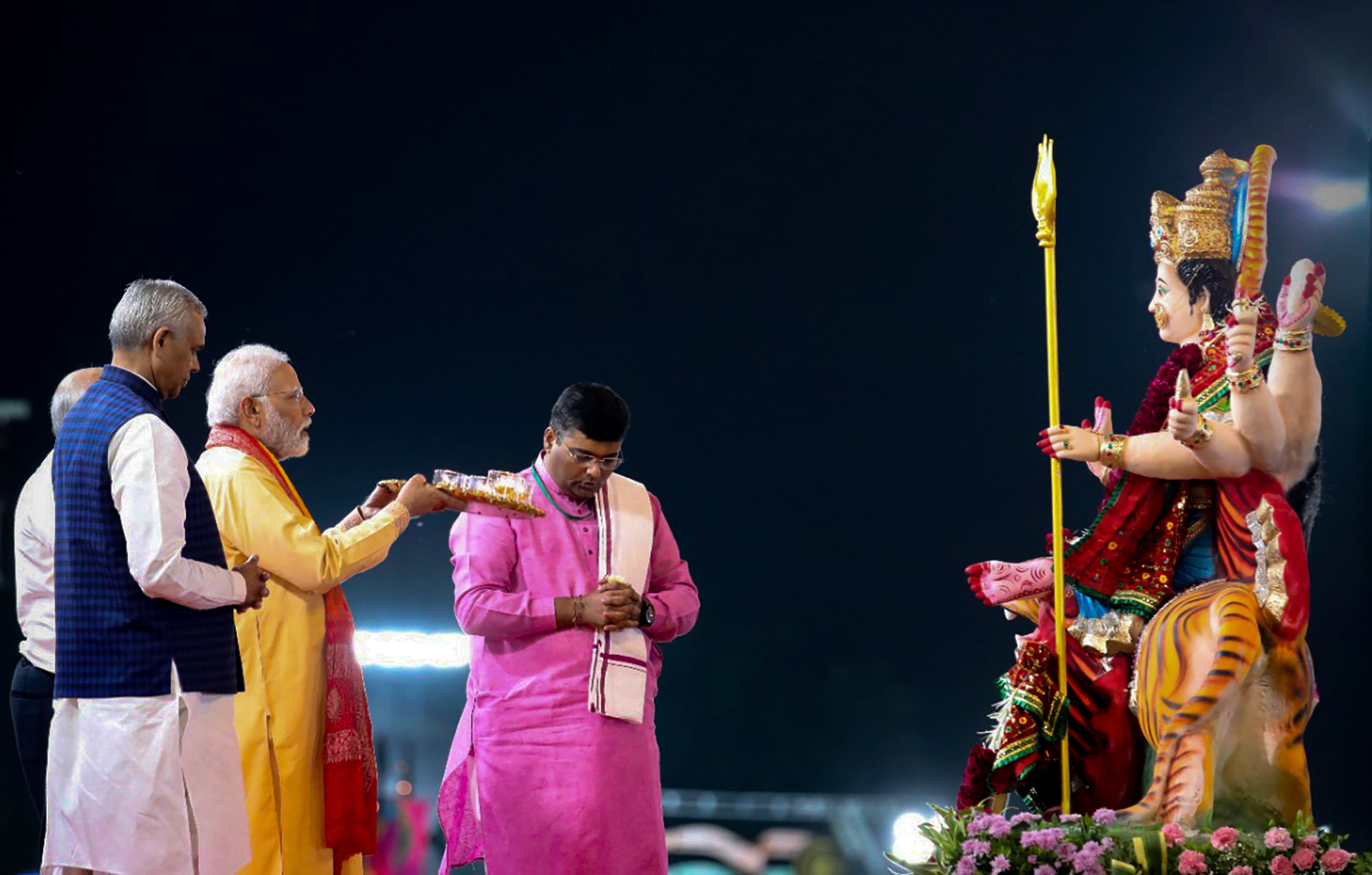 Prime Minister Narendra Modi performs aarti to an idol of Goddess Durga during Navratri in Ahmedabad (Image source: PTI)
Goddess Durga idol in Guwahati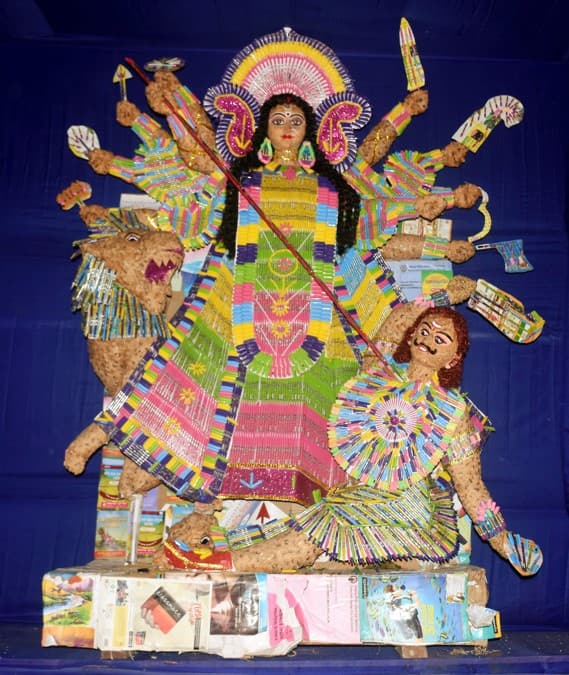 An idol of Goddess Duri of Chatribari Sarbajanin Debo Pujasthan Samity being made with pen and crayons for the upcoming Durga Puja festivals in Guwahati (Image source: ANI)
Mamata Banerjee playing 'dhaank' during festival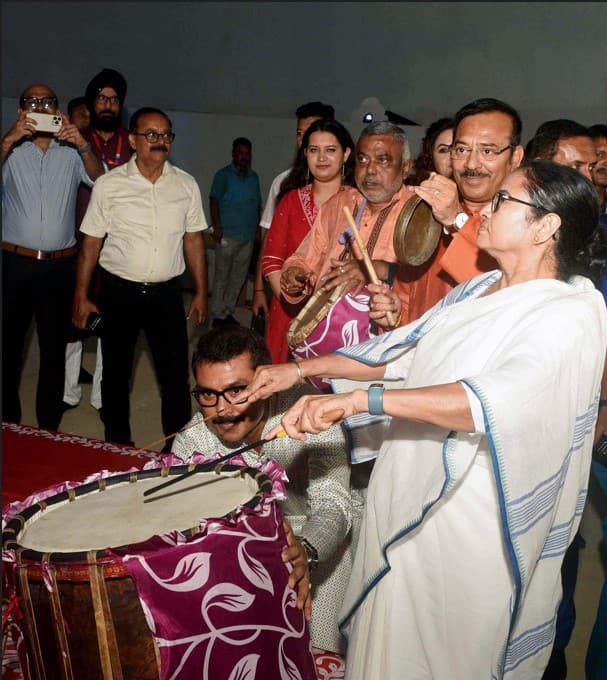 West Bengal Chief Minister Mamata Banerjee playing dhaak, a traditional instrument, at the inauguration of a community Puja in Kolkata on Wednesday. (Image source- ANI)
Devotees carrying Goddess' idol in Mumbai
Devotees carry an idol of Goddess Durga to a pandal ahead of Navratri festival, at Lalbaug in Mumbai (Image Source: PTI)
Sex-worker themed pandals and idols in Kolkata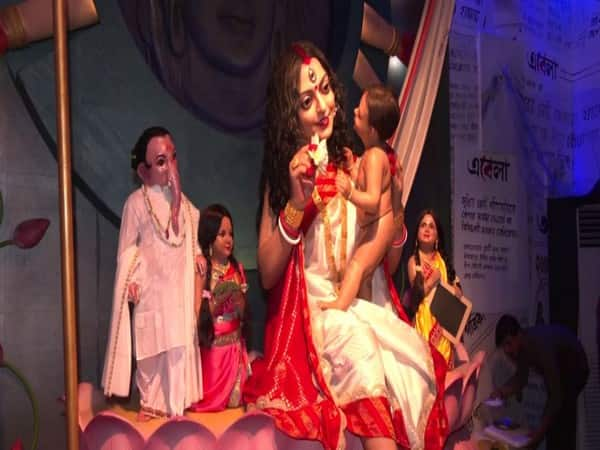 Pandals and idols depicting the lives of sex workers under the 'Parichai' (identity) theme have been created for the celebrations during this year's festival in Kolkata
Kids performance on Durga Puja in Patna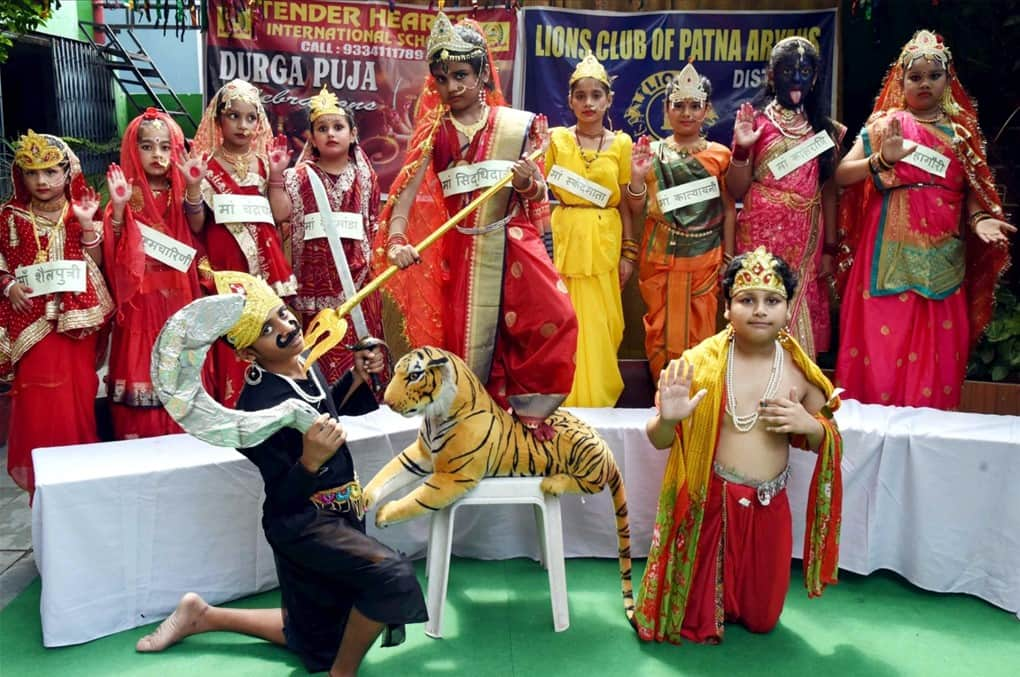 School students dressed up as Hindu God and Goddess during the Durga Puja festival celebrations, in Patna on Thursday (Image Source: IANS)
Plastic-ban themed Durga Puja pandal in Kolkata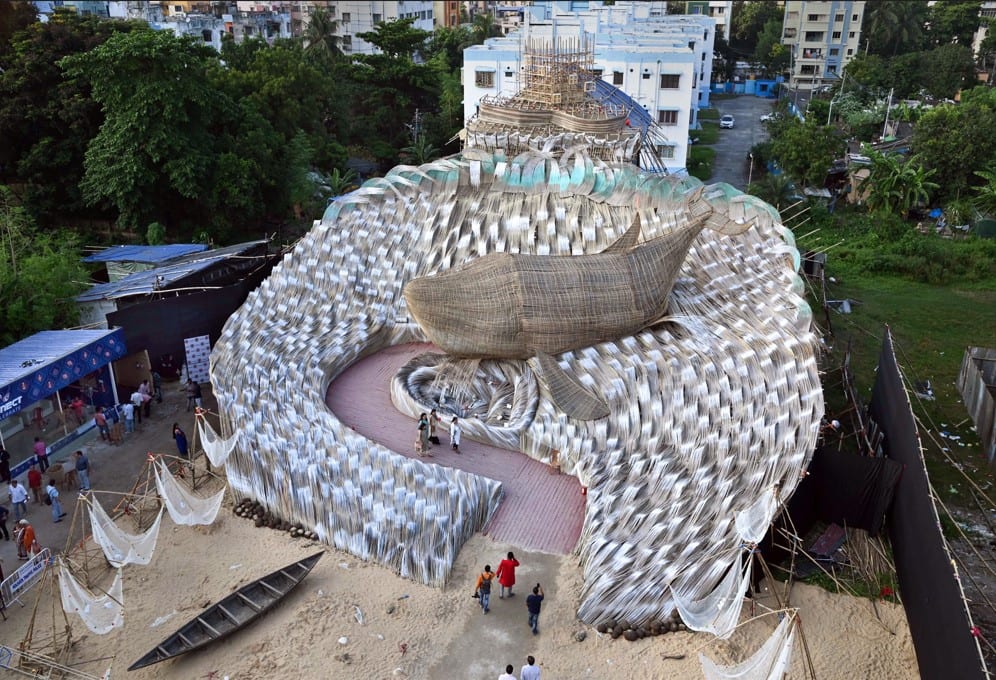 A community Durga Puja pandal to raise awareness on plastic ban, ahead of the Durga Puja festival, in Kolkata (Image Source: PTI)
Navratri celebrations in Bhopal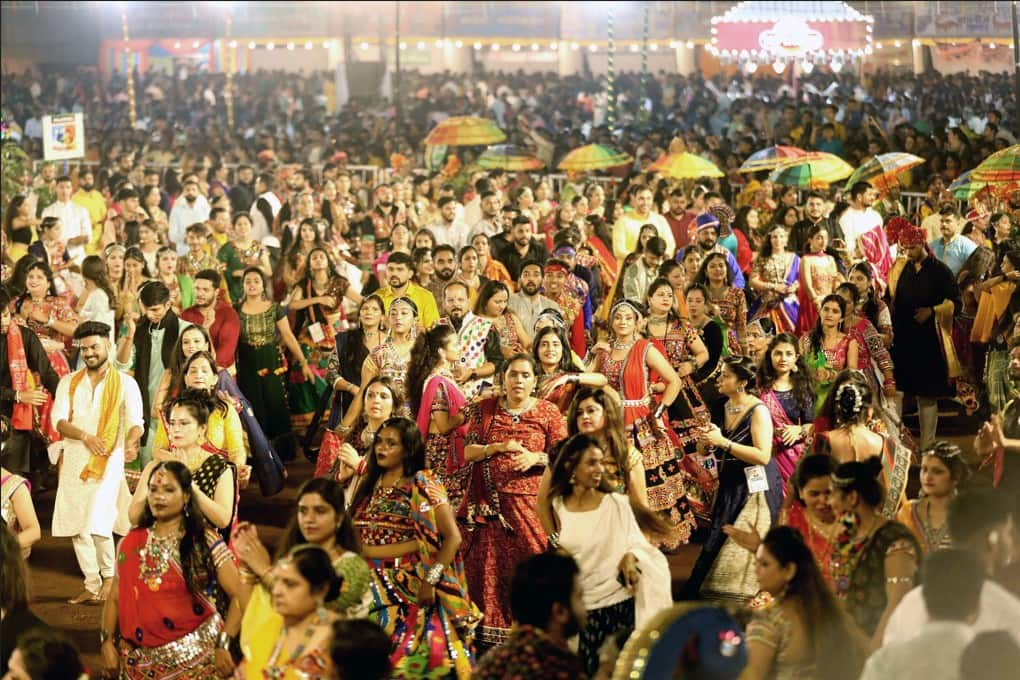 Devotees participated in a Garba dance to appease Goddess Durga during ongoing Navratri festival celebrations in Bhopal on Wednesday (Image credits: ANI)