Photo gallery: Bengali duo scales Asia's highest volcano Mount Damavand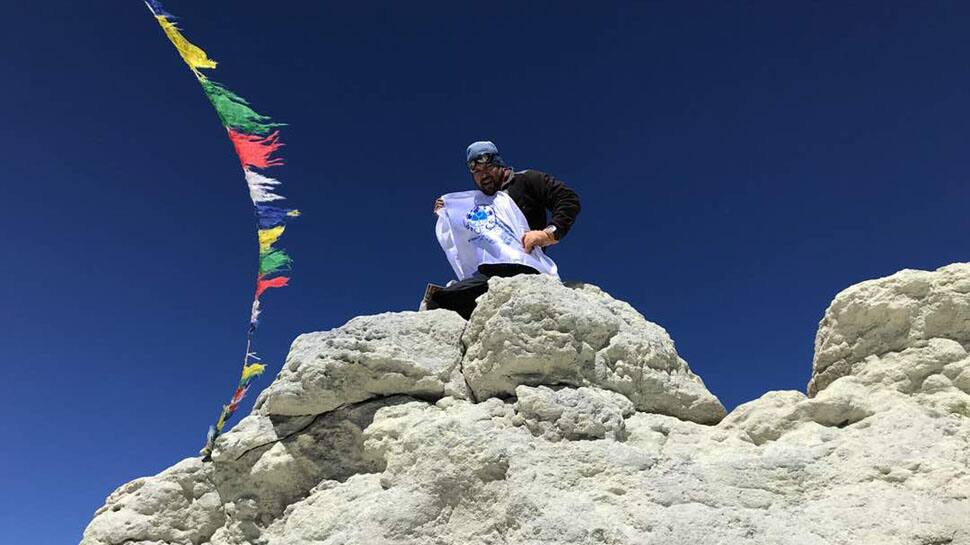 Mountaineers Satyarup Siddhanta and Mousumi Khatua on Monday became the first Bengali duo to climb Asia's highest volcanic peak Mount Damavand. At an elevation of 5609 metres, Mount Damavand is the highest peak in Iran and a potentially active volcano.
The expedition team consisted of three members – Siddhanta, Mousumi and Bhaswati Khatua. The trio left for Iran on September 6. On Monday morning, September 10, at around 6 am, they started their trip. At around 12.40 pm on Monday (around 1.45 pm India) Siddhanta and Khatua scaled the peak in Iran. Khatua stayed behind due to time constraints.
This is the fourth volcanic summit for Siddhanta. The 35-year-old is now targeting scaling three more volcanic peaks by January 2019. If successful, Siddhanta will be the youngest person to complete all the seven volcanic summits – Mount Sidley, Mount Giluwe, Mount Damavand, Pico de Orizaba, Mount Elbrus, Mount Kilimanjaro and Ojos del Salado. In November, Siddhanta plans to scale two more volcano expeditions. And finally in January 2019, he will leave for Mt Sidley, the last one to complete volcanic summits. Previously, he had scaled Mt Everest, as well as the world's highest volcano Ojos Del Salado in the Andes in South America and South Pole.