Photo gallery: Bharat Bandh intensifies across country, violence reported from MP, UP and Bihar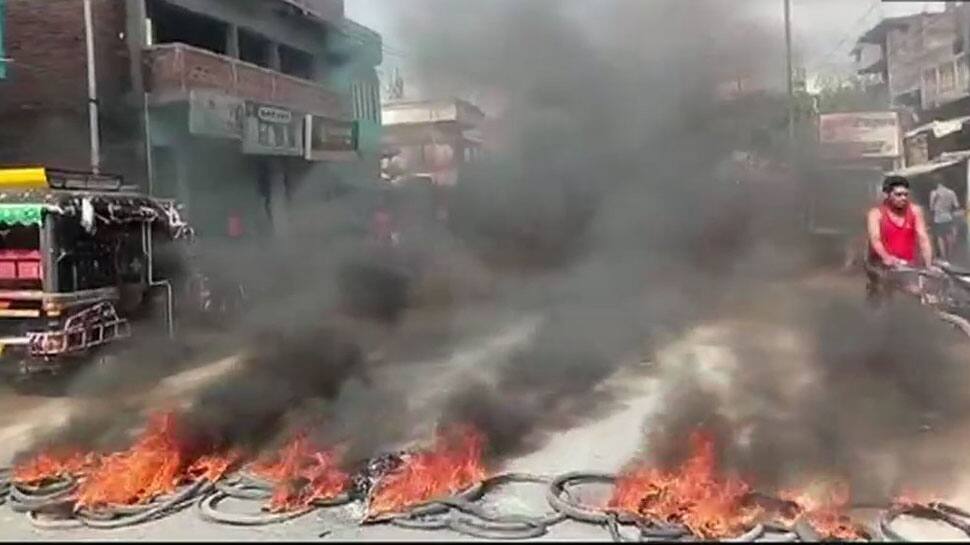 The Bharat Bandh, called by 35 outfits linked to the upper caste communities, is protesting against the recent amendment to the Scheduled Castes and Scheduled Tribes (Prevention of Atrocities) Act. Demonstrators took to streets on Thursday morning, burying tyres and effigies and stopping trains, forcing locals to stay indoors during the ongoing Bharat Bandh on Thursday morning. Reports of violence emerged from parts of Madhya Pradesh, Bihar and Uttar Pradesh. Bandh is also being observed in Rajasthan, Jharkhand and Maharashtra.
ANI Photo: Protesters set fire to tyres in Mokama and block road during Bharat Bandh protests.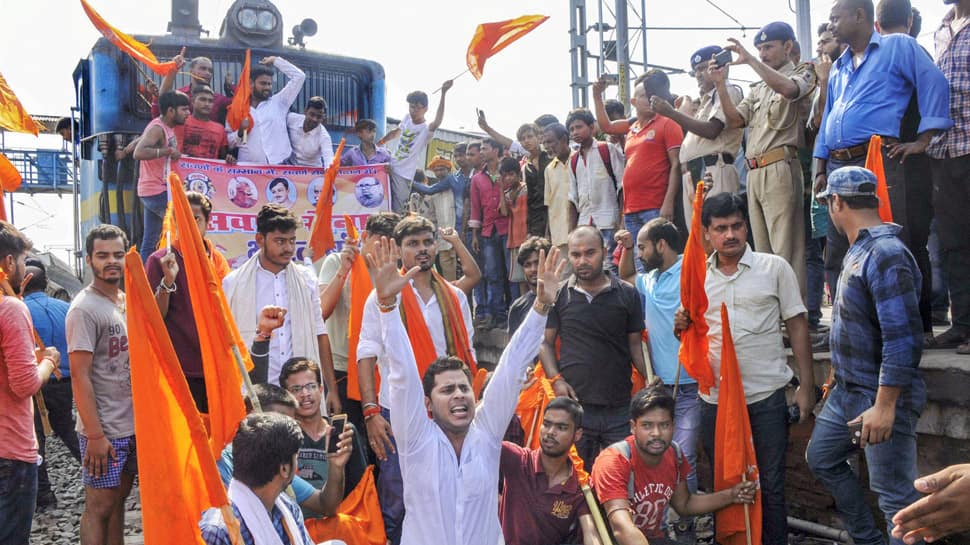 Normal life was partially affected in several parts of Madhya Pradesh on Thursday as several organistations staged protests as part of a countrywide agitation against the SC/ST Amendment Act. Shops and business establishments remained shut in several areas. Vechicular movement was also affected. Petrol pumps were also closed in the state capital and other areas. Security has been beefed up and 35 areas are put on high alert, police said. Section 144 has been imposed in all districts of Madhya Pradesh. Security has been beefed up and over 6000 security personnel deployed.
Swarn Sena activists stop a train during their Bharat bandh in Patna. (PTI Photo)