Photo gallery: Massive preparations underway for Kumbh Mela 2018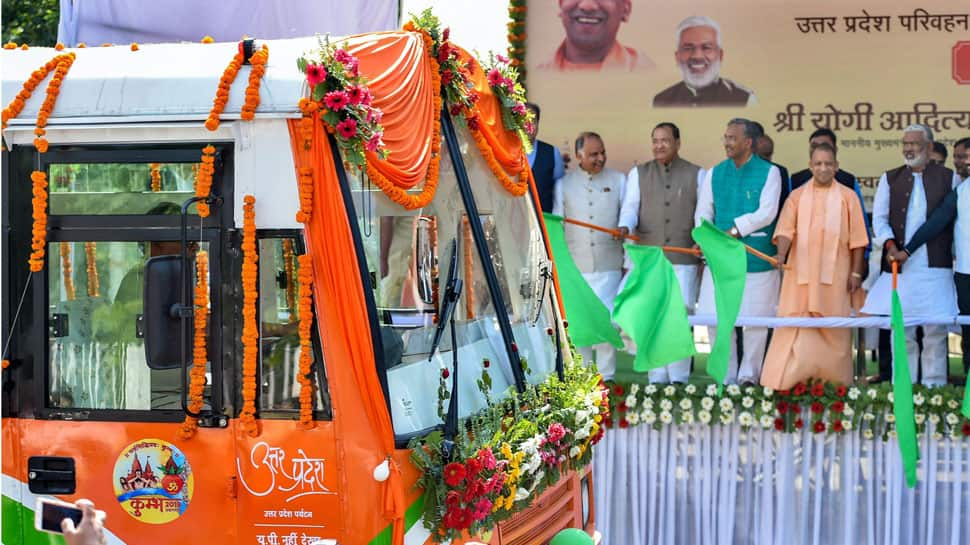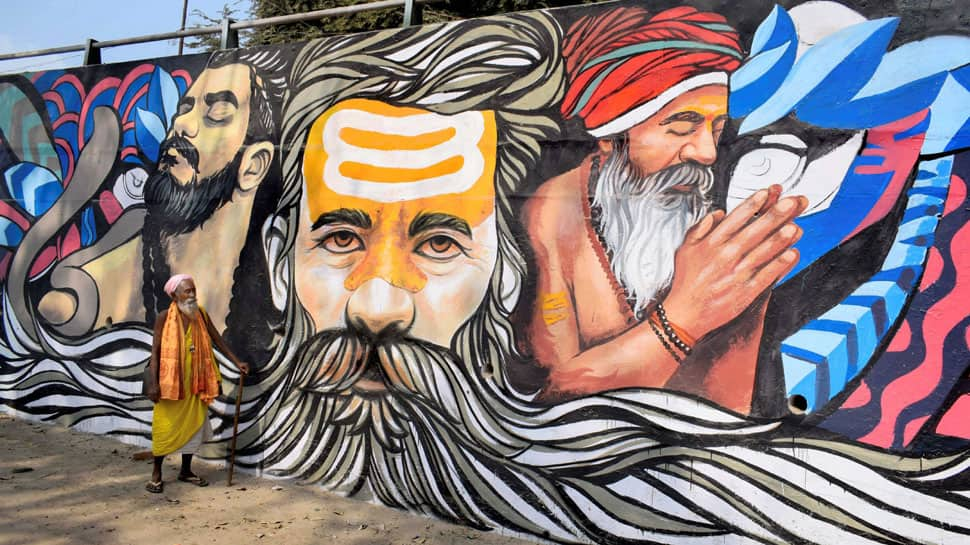 The city is preparing for the Kumbh Mela 2019 and the administration is leaving no stone unturned to make it a memorable experience for all the visitors. To offer world class residential facilities near the Kumbh Mela region, a tent city, equipped with modern facilities, is also being made for devotees and visitors of the upcoming Kumbh Mela.
PTI Photo: A sadhu walks past a mural painting created as a part of the ongoing project ''''Paint my City'''' for the upcoming Kumbh Mela festival, in Allahabad.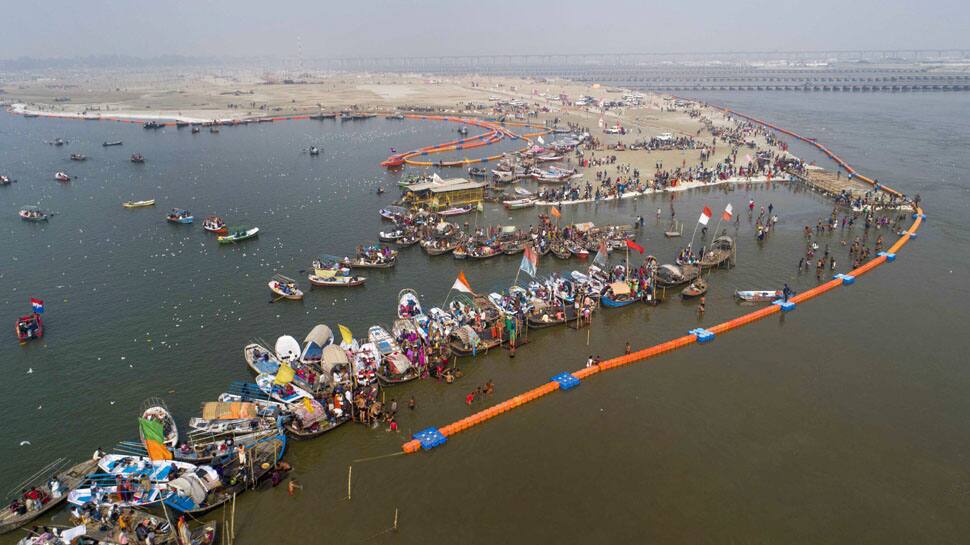 The Ardh Kumbh Mela will commence from January 14 to March 3, 2018, at the Triveni Sangam - the holy confluence of river Ganga, Yamuna and Saraswati. Thousands of devotees will flock to the city to take a holy dip in Triveni Sangam. Prime Minister Modi on Sunday also visited Prayagraj and inaugurated a state-of-the-art Command and Control Centre for the Kumbh Mela. He also performed Ganga Pujan, and visited the Swachh Kumbh exhibition.
PTI Photo: An aerial view of the Sangam area ahead of the Kumbh Mela 2019, in Allahabad, Thursday.