Hurricane Florence hits US, 1.88 lakh homes without power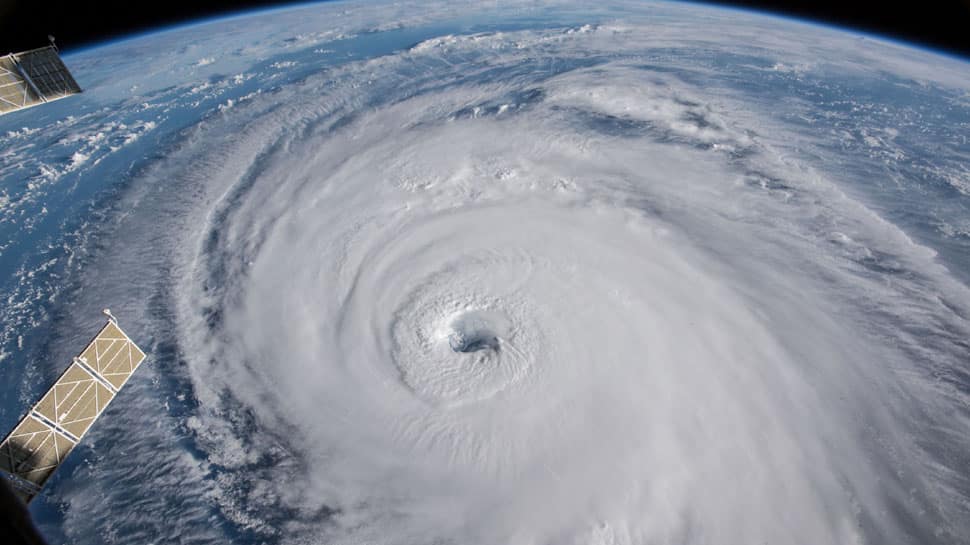 Heavy rain, wind gusts and rising floodwaters from Hurricane Florence swamped the Carolinas as the massive storm crawled toward the coast, threatening millions of people in its path with record rainfall and punishing surf. US Southeast power companies said more than 188,000 homes and businesses in North Carolina and South Carolina were without power early Friday as Hurricane Florence caused a deluge ahead of its landfall later in the day. Florence was downgraded to a Category 1 storm on the five-step Saffir-Simpson scale on Thursday evening and was located about 50 miles (80 kilometers) southwest of Morehead City, North Carolina with maximum sustained winds of 90 miles per hour (150 km/h).
Reuters Image: NASA handout photo of a view of Hurricane Florence shown churning in the Atlantic Ocean in a west, north-westerly direction heading for the eastern coastline of the United States
About 10 million people could be affected by the storm and more than 1 million were ordered to evacuate the coasts of the Carolinas and Virginia, jamming westbound roads and highways for miles. Roads and intersections on North Carolina`s Outer Banks barrier islands were inundated. At least 12,000 people had taken refuge in 126 emergency shelters, Cooper said, with more facilities being opened.
A sign is posted on a boarded up building before Hurricane Florence comes ashore on Oak Island (Reuters)