Ayodhya celebrates choti diwali on eve of historic Ram Temple Bhoomi Pujan; see pics
The historic moment of the bhoomi pujan ceremony of the Ram Temple at Ayodhya is now a few hours away and diyas along with lightings have been lit all across the holy city of Ayodhya.
Ahead of the auspicious event on August 5, the city has been decorated with lights and flowers and it looks like that 'Choti Diwali' has arrived early on the banks of Saryu river.
The puja ceremonies have already begun with offering special prayers to Lord Hanuman at Hanumangarhi as a part of an old tradition of 'Nishan Puja' in Hindu rituals.
Here are a few pictures to take you through the celebration mood of the historic moment at Ayodhya.
Devotees seen lighting diyas at the banks of Saryu river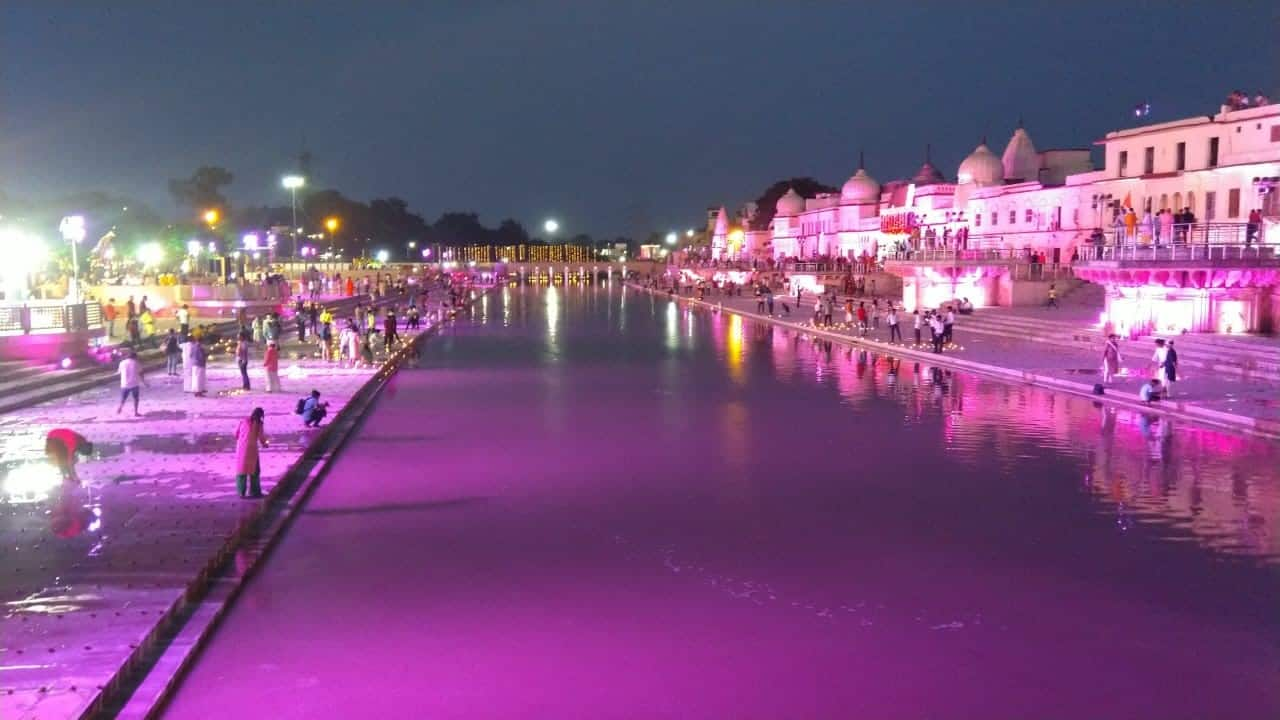 The banks of the Saryu River have been beautifully decorated ahead of the historic day when the bhoomi pujan of the Ram temple will take place at Ayodhya.
The auspicious ceremony will be attended by Prime Minister Narendra Modi, Uttar Pradesh Chief Minister Yogi Adityanath, along with 175 other people who have been invited for the event. The invitations have been sent to limited VVIPs due to the outbreak of COVID-19. After the bhoomi pujan, a special present will be offered to PM Modi by the Shri Ram Janmabhoomi Teertha Kshetra Trust.
Devotees looking at the decoration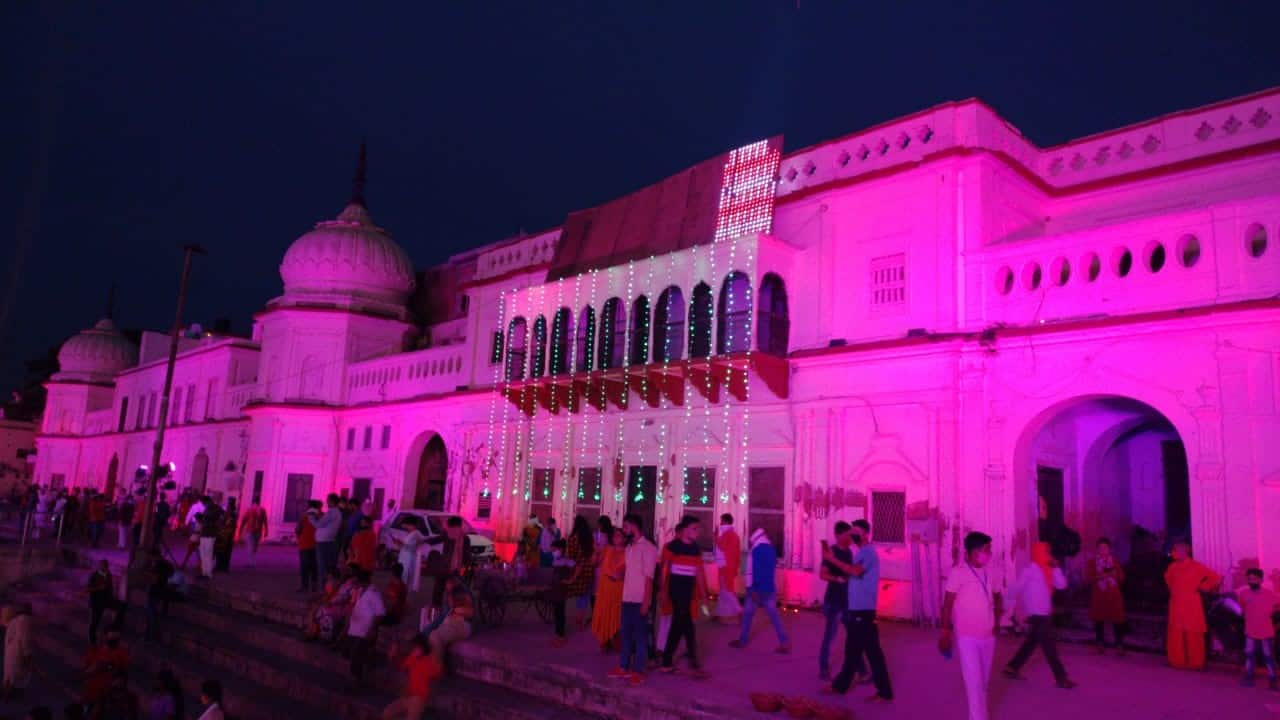 Many devotees were seen clicking photos of the decorations that have been done all across the holy city of Ayodhya. The Ram Janmabhoomi Trust has asked devotees to organise bhajans and kirtans in places outside Ayodhya to mark the auspicious day while adhering to the COVID-19 guidelines.
As per sources, more than 1.25 lakh laddus, which have been named as'Raghupati Laddus', will be distributed among the residents of Ayodhya after the bhoomi pujan.
Beautiful evening at the ghat of Saryu river
Lightings at the Saryu ghat (2)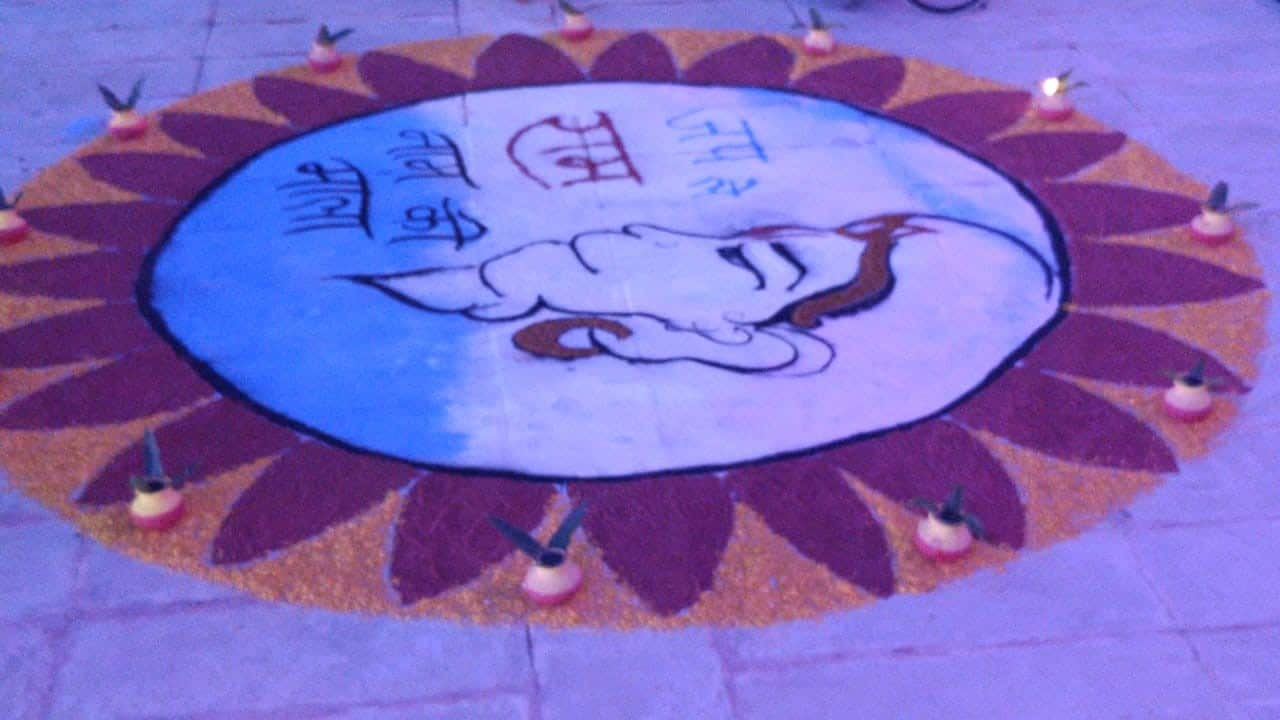 A picture of one of the rangolis drawn at the Saryu river ghat. As per sources, a silver coin will be presented as a 'prasad' to every guest invited to the bhoomi pujan ceremony. On one side of the silver coin has the image of Rama Darbar which has Lord Rama, Sita, Lakshmana and Hanuman, while the other side has the symbol of trust.