Manoj Bajpayee on Padma Shri honour: It's an honour for the belief with which I've tirelessly worked
Bajpayee is one of the most versatile actors of Bollywood.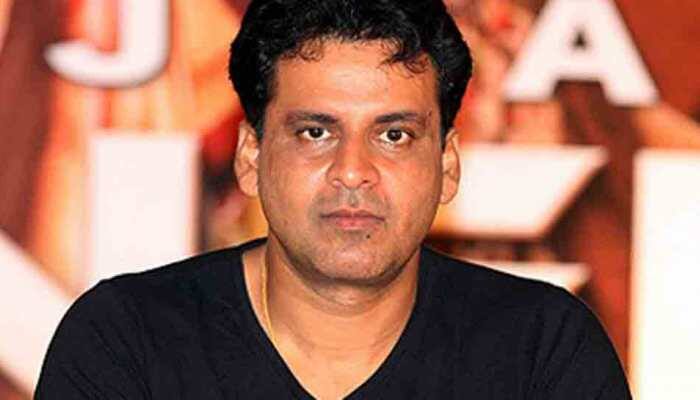 New Delhi: Actor Manoj Bajpayee, who was conferred with the Padma Shri on the eve of country's 70th Republic Day, is all elated and excited for his 25-year-old journey in the film industry being recognised by the highest office.
"Ever since I heard the news, I have been very excited and feeling honoured. My family, friends and fans, all of them have been sending their congratulations and love since the news came out.
When a performance is judged on the basis of excellence, it's truly amazing and the feeling of victory is much sweeter," Manoj said.
"I'm privileged and honoured to receive such a prestigious award for all my film work. I'm grateful and humbled at the same time and I thank each and everyone who has ever appreciated and applauded by efforts that I put into all the characters that I play in films.
This is not an honour for Manoj Bajpayee, an actor only but its an honour for your journey, for your conviction and the belief with which I have tirelessly worked towards my goal. I would really like to thank each and everyone who has contributed to this journey, my career and my life," he concluded.
Manoj was born in Belwa, a small village in Narkatiaganj, Bihar, and aspired to become an actor since childhood. He relocated to Delhi at the age of 17 and applied for National School of Drama (NSD), only to be rejected four times. He continued to do theatre while studying in college.
In 1994, he made his feature film debut with a one-minute role in 'Drohkaal'. In the same year, he appeared in a minor role of a dacoit in Shekhar Kapur's 'Bandit Queen'. After a few unnoticed roles, he played the gangster Bhiku Mhatre in Ram Gopal Varma's 1998 crime drama 'Satya', which proved to be a breakthrough.
For his role in 'Satya', he received a national award for Best Supporting Actor. He went to feature in films like 'Kaun', 'Shool', 'Zubeidaa', 'Aks', 'Road', 'Pinjar', 'Rajneeti'. In 2012, Bajpayee essayed the role of Sardar Khan in 'Gangs of Wasseypur'.
Manoj is often regarded as a method actor and a director's actor and is known for his unconventional roles in films.