New Delhi: The festival of colours, Holi is here! It's time to sing, dance, and immerse in the celebration of this fun-filled festival.
On this joyous occasion, wish your friends and family with these Whatsapp/SMS/Facebook messages:
1.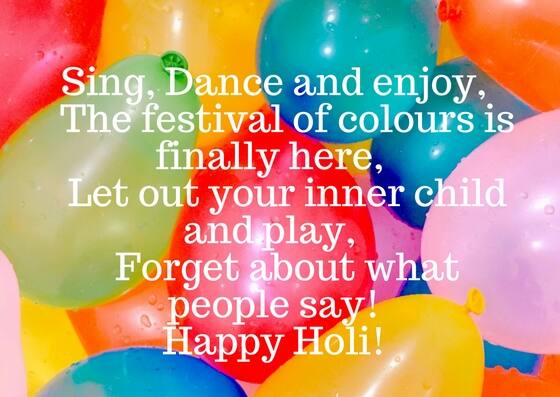 Sing, Dance and enjoy,
    The festival of colours is finally here, 
    Let out your inner child and play, 
    Forget about what people say!
     Happy Holi!
2.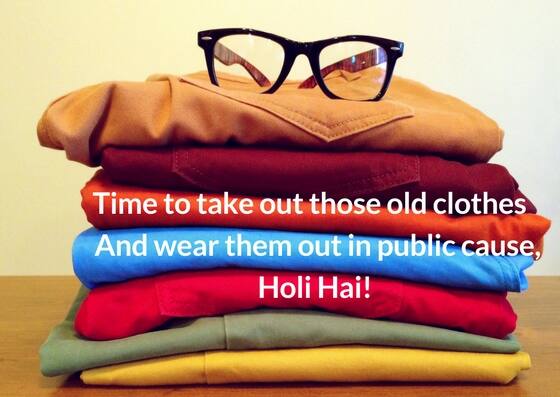 Time to take out those old clothes
 And wear them out in public cause,
Holi Hai!
3.
    A very Happy Holi to you and your family!
    May the cheerful festival lift your spirits and  
    leave a smile on your face.
4.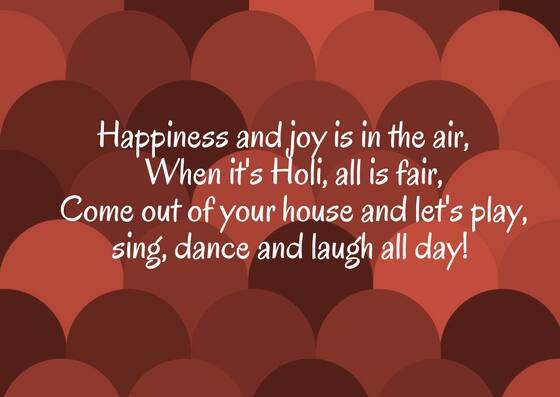 Happiness and joy is in the air,
    When it's Holi, all is fair,
    Come out of your house and let's play,
   sing, dance and laugh all day!
5.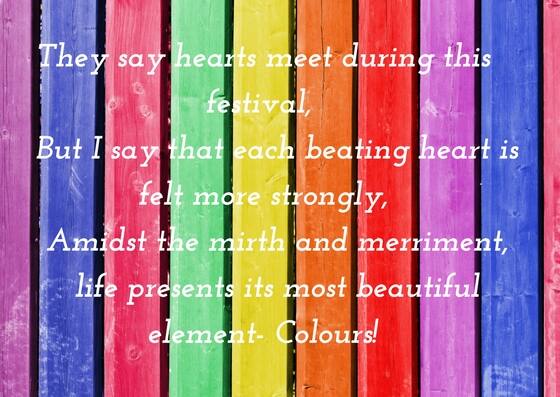 They say hearts meet during this festival, 
    But I say that each beating heart is felt more strongly,
    Amidst the mirth and merriment,
    life presents its most beautiful element- Colours!
6.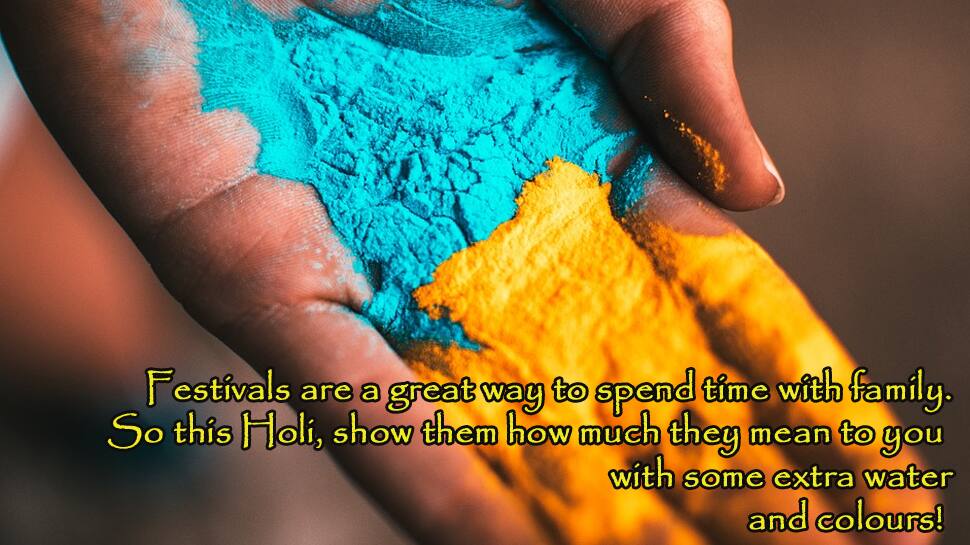 Festivals are a great way to spend time with family.
So this Holi, show them how much they mean to you with some extra water
and colours! 
7.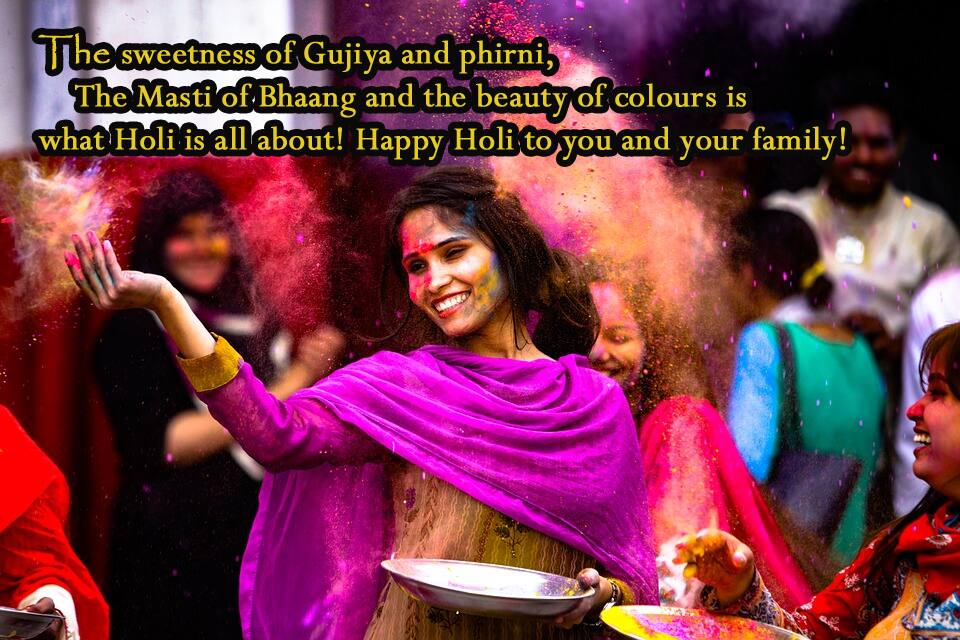 The sweetness of Gujiya and phirni,
    The Masti of Bhaang and the beauty of colours is
what Holi is all about! Happy Holi to you and your family!
8. 
Radha ka Rang aur Kaanha ki Pichkari, 
Pyaar ke rang se rang do duniya saari,
Aayi hai Holi, khushiyaa manao,
Sabke sang Gujiya, mil baant khaao!
9.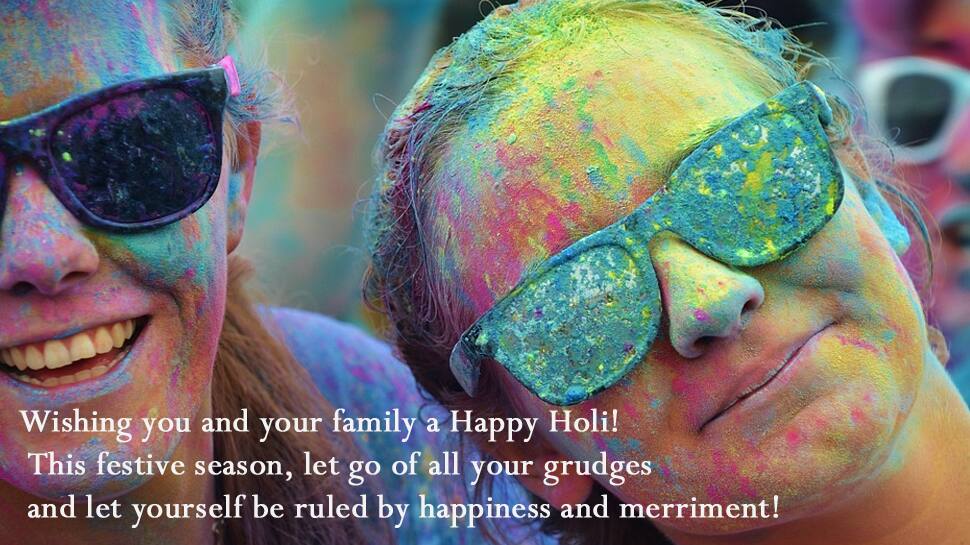 Wishing you and your family a Happy Holi!
 This festive season, let go of all your grudges
 and let yourself be ruled by happiness and merriment!
10.
Yeh Rang Na Jaane koi bhi Jaat ya Boli,
 Mubarak ho aapko, rang bhari Holi!