7 dead, 2 injured in car-truck collision near Gwalior
The seven people died on spot.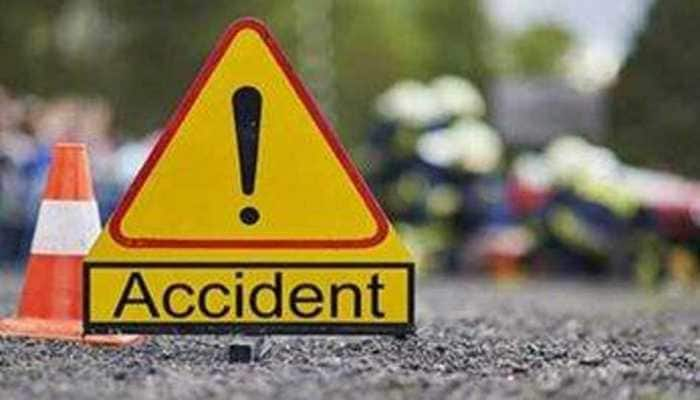 Seven persons, including two women and three children, died and two others were left injured in a car-truck collision at a toll plaza near Gwalior on Saturday morning.
As per sources, the driver of Maruti van lost control over it and rammed into a stationary truck. The vehicle was also hit by a speeding truck from behind.
Out of the nine people seated in the car, seven died on the spot while the rest two were taken to the hospital. Meanwhile, the truck drivers fled from the spot. The family was on their way to Dabra town from Mehndipur Balaji temple.
The deceased hailed from Dabra, Laxmanpura. They were identified as Manglia Jatav (40), his wife Narayani (32), close relative Mahesh (38), his wife Rajkumari (32), Sapna (25), Shilpi (14) and Anjali (7).
Live Tv