Yoga and meditation among steps taken to check on suicide in armed forces
The Defence Ministry says that efforts are being made constantly to ensure personnel in armed forces are given a healthy and appropriate environment.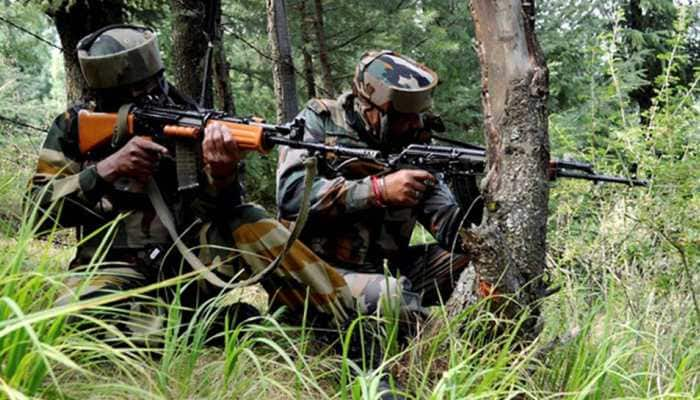 New Delhi: Minister of State for Defence Subhash Bhamre on Monday, in a written reply in Rajya Sabha, outlined the various steps taken to ensure check on incidents of suicide in India's armed forces. Promoting Yoga and meditation figured prominently in the steps taken while facilities extended to members of the Indian armed forces too are being constantly upgraded.
There were 80 suicides in the Indian Army in 2018, while this figure stood at 75 in 2017 and 104 in 2016. The Indian Navy had 8 incidents of suicide in 2018 - up from 5 in 2017 and 6 in 2016. In the same time period, the Indian Air Force had 16 incidents of suicide - down from 21 in 2017 and 19 in 2016.
Bhamre said that efforts are constantly being made to ensure that members of the armed forces are given a healthy and appropriate environment. Some of the steps taken for this are:

* Provision of better quality of facilities such as clothing, food, married accommodation, travel facilities, schooling, recreation etc. and periodic welfare meetings.
* Conduct of yoga and meditation as a tool for stress management.
* Training and deployment of psychological counsellors.
* Institutionalization of projects 'MILAP' and 'SAHYOG' by Army in Northern & Eastern Command to reduce stress among troops.
* A 'Mansik Sahayata Helpline' has been established by Army & Air Force to take professional counselling.
* Mental Health Awareness is provided during pre-induction training.
* Formation of Military Psychiatry Treatment Centre at INHS Asvini and establishment of Mental Health Centres in Mumbai, Visakhapatnam, Kochi, Port Blair, Goa and Karwar.