Adult star Mia Khalifa recently sparked an outrage on social media after she shared an image with her face superimposed on Virgin Marry. Khalifa posted the photograph on Twitter as well as Instagram, following which people reacted with fury.
While her account was flooded with demands of taking the post down, some said that the adult star had taken it "too far" with the picture.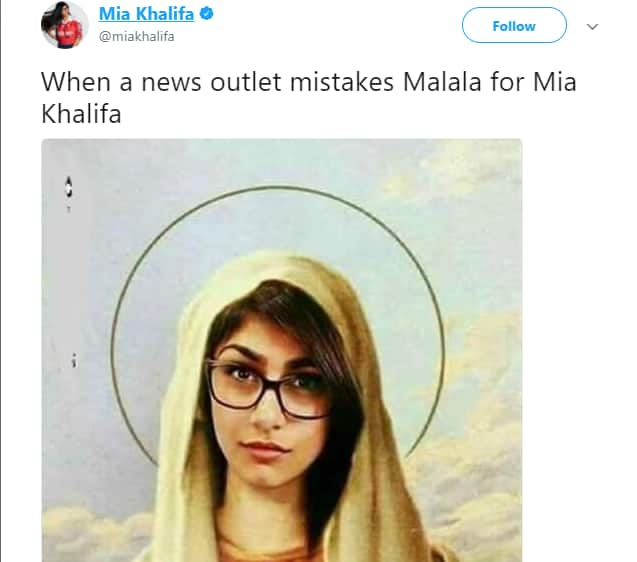 One of the tweets responding to her post said, "Not gonna lie I'm not easily offended but this struck a nerve even if it was a joke I didn't find it funny".
Another tweet said, "Very inappropriate! Let Mother of God forgive you."
Some of the respondents accused Mia Khalifa of intentionally targeting Christianity with her post. One of them said, "Bet you wouldn't do that with any other religion. So why this one?"
Khalifa had posted the picture in response to a recent picture, believed to be that of Nobel laureate Malala Yousafzai, that went viral on social media. Several people opined that the picture was not one of Malala, but some people responded with anger and even compared her with Mia Khalifa.