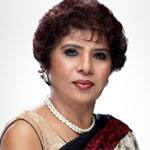 Bharti Taneja
Every bride dreams of looking beautiful and natural best on her wedding. After all, it's the day she has always dreamt of and thus, leaves no stone unturned in her endeavour to shine and glow, like a true princess. However, juggling a wedding, all the arrangements and numerous guests with countless other things means you can spare little time for proper personal grooming. But, why let the time crunch spoil your big day when you have Permanent makeup!
Quick and effective, it offers prospective brides-to-be easy, one-stop solutions to all their beauty worries. Whether one wishes to correct some imperfections, conceal a flaw or want to skip the tedious bridal makeup session, permanent makeup is the answer to all the problems. Moreover, the effect of such treatment lasts for around 10-15 years. So here are a few easy, effortless and popular treatments to get you ready for the clicks, close-ups and compliments.
Beauty Spot that Makes You Hot
Reminiscent of the fabled beauty spot of Marilyn Monroe, the procedure involves the addition of a strategically placed beauty spot as desired by the person. The right spot at the right place can wonderfully enhance a bride's overall look.
Beautiful Brows
Sharp brows make heads turn and coax wows! Getting a perfect pair of brows has become easier than ever for women. Those noticeable cuts and irregularities in brow hair can be corrected with surprising ease, letting brides face the camera with confidence.
Enchanting Eyes
Dense eyes are the heart and soul of an alluring look. Putting on eyeliner and kajal everyday can be quite troublesome when short on time, especially for those who wear contact lenses or spectacles. With permanent liner and kohl, one can flaunt beautiful eyes at all times.
Perfect Pout
The right curvature of your pucker makes for a warm & gleaming smile. Outlining the lips helps young brides in a rush to fill in the lips and be ready instantaneously. Ask the aesthetician to do yours' with a perfect pout.
Luscious Lips
Flaunting rosy pink and succulent lips 24X7 is possible now! This is a popular treatment among brides today and lasts for 1-2 years. So you no more need to worry about stashing that lipstick in your purse every time you step out.
From Patches to perfection
Concealing unwanted leucoderma patches is now possible with permanent makeup. Often chosen by prospective brides with untreatable and non-expanding white patches, it promises a flawless complexion.
(The author is the Director of ALPS Clinic and Academy)