Prime Minister Narendra Modi unveiled the Statue of Unity in Gujarat's Kevadiya on Sardar Vallabhbhai Patel's birth anniversary on Wednesday morning. At a height of 182 metres (597 feet), 
is the world's tallest statue.
After PM Modi unveiled the statue digitally, three IAF planes fly past and created the tricolour in the sky by emitting saffron, white and green colours.
The monument is twice the height of Statue of Liberty and is built on an islet, Sadhu Bet, near the Sardar Sarovar Dam in Narmada district.
As India sits on top in the list of tallest statues in the world, let's take a quick look at the other statues:
1.Statue of Unity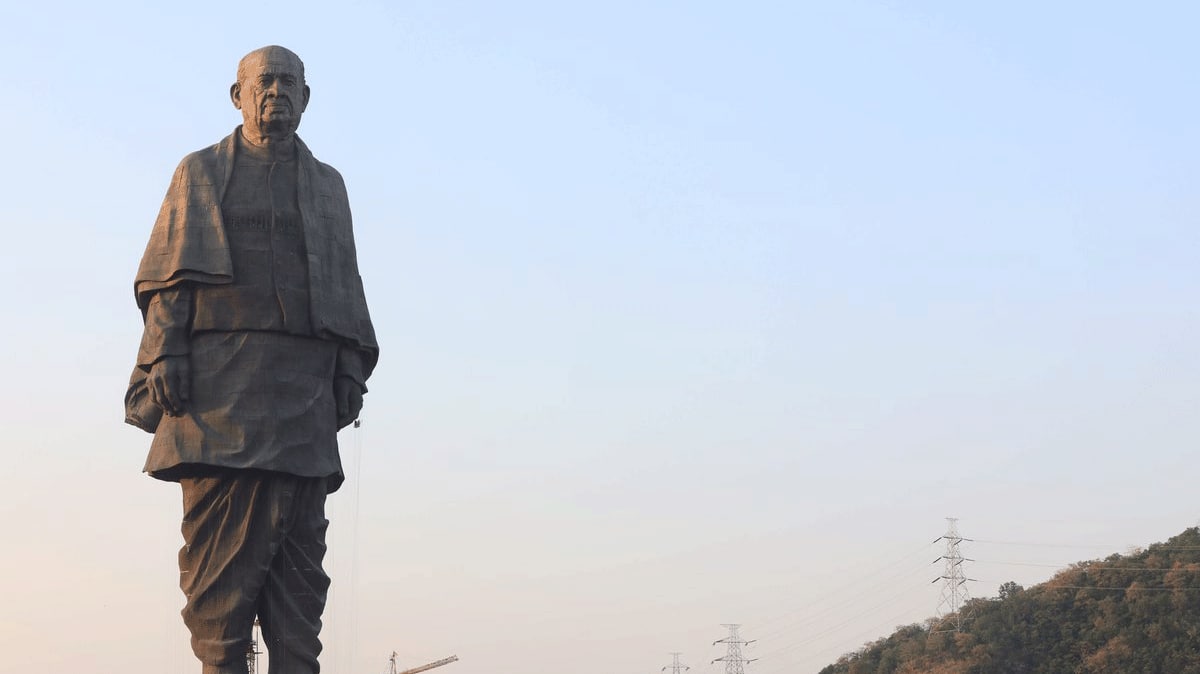 The 182-metre tall statue of Sardar Vallabhbhai Patel has been built using over 70,000 tonnes of cement, 18,500 tonnes of reinforcement steel, 6,000 tonnes of structural steel and 1,700 metric tonnes of bronze. A viewing gallery at a height of 135 metres has been created inside the statue to enable tourists to have a view of the dam and nearby mountain ranges.
2. Spring Temple Buddha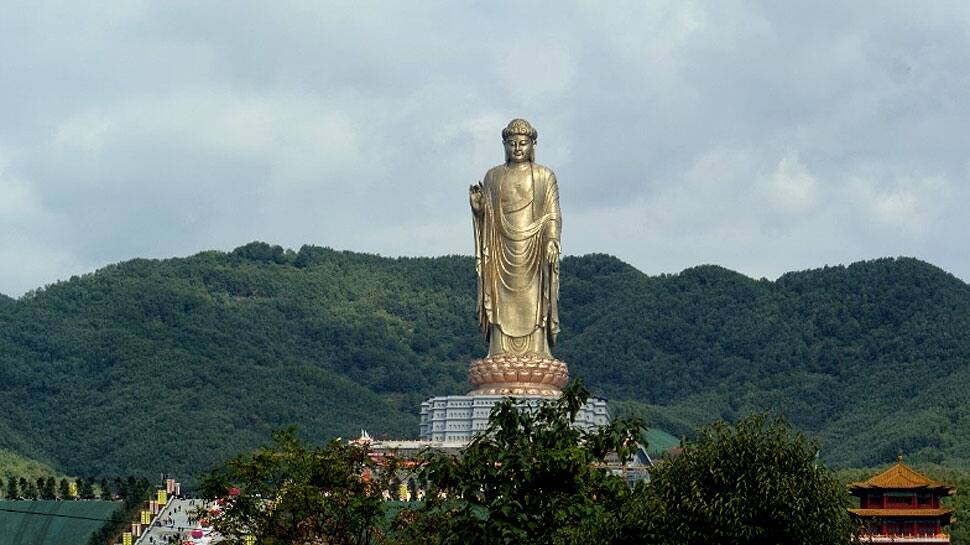 Image Courtesy: Wikimedia Commons
The second tallest statue, depicting Vairocana Buddha, is located in the Zhaocun township of Lushan County, Henan, China. Built in 2002, it is 128 metres (420 ft), including a 25 metres (82 ft) lotus throne.
3. Laykyun Setkyar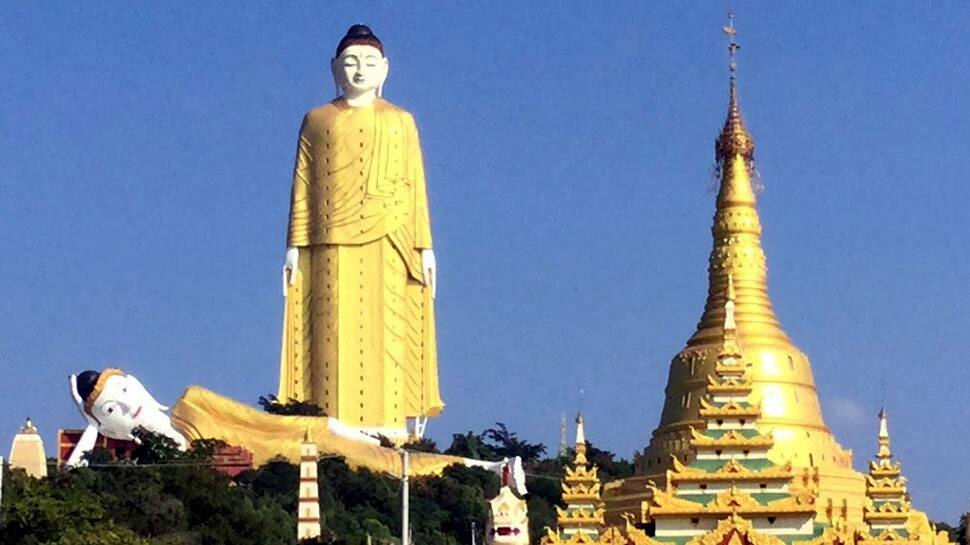 Image Courtesy: Wikimedia Commons
At 116 metres (381 feet), Laykyun Sekkya – a statue of Gautama Buddha – is the third tallest statues in the world. This construction of the statue began in 1996 and was completed in 2008.
4. Ushiku Daibutsu
Located in Ushiku, Japan, this statue of Amitabha Buddha is made of bronze and is 120 metres (390 ft) tall. It held the record for the tallest statue from 1993–2002.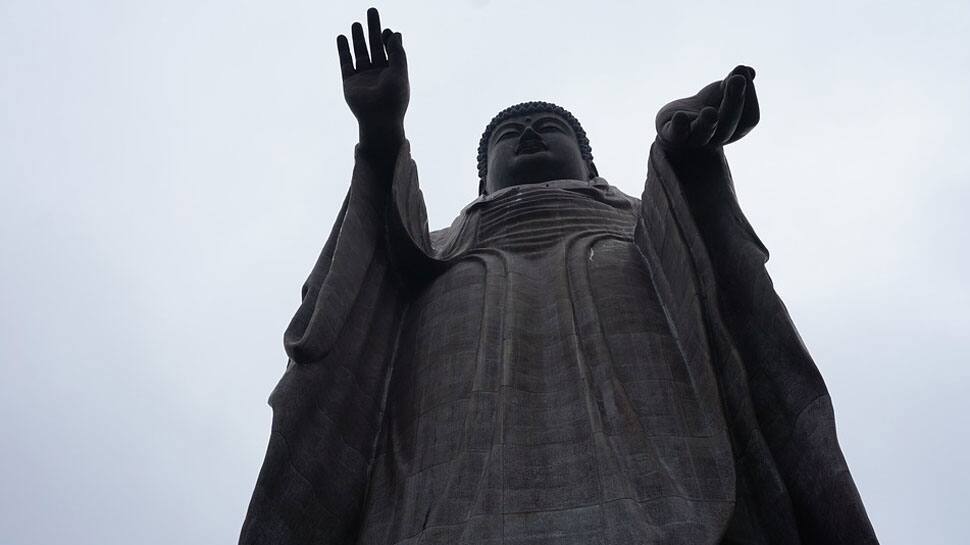 Image Courtesy: Pixabay
5. Sendai Daikannon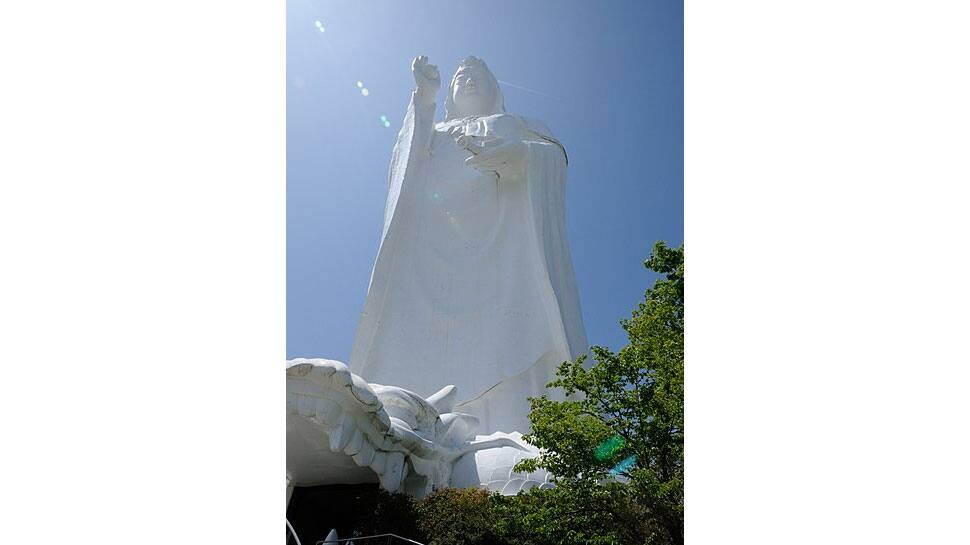 Image Courtesy: Wikimedia Commons
Another statue, located in Japan, features among the tallest statues of the world. Sendai Daikannon is the gem-bearing statue goddess Kannon. It is 100 metres (330 ft) tall.