9 April 2020, 23:06 PM
Two heart patients, admitted in Max Saket Hospital in Delhi, found to be coronavirus positive. It is being investigated how they got coronavirus. Five healthcare workers, one doctor and five nurses quarantined.
9 April 2020, 23:01 PM
Seven more positive cases in Bihar taking the total to 58. Five females aged 19, 22, 25, 19 and 11 years and two males aged 19 and 60 years from the same family/village in Siwan came in touch with a positive who had returned from Oman. Siwan becomes hotspot with 27 cases.
9 April 2020, 19:03 PM
In Telangana, 18 new positive cases have emerged since April 8 evening taking the total count to 471. Among the 471, more than 300 are either Markaz returnees or their contacts. One person also died taking the death toll to 12. 45 people have been discharged till now.
 
9 April 2020, 18:58 PM
The death toll in Mumbai due to COVID-19 has reached 54 and the total positive cases are 775. A total of 9 deaths have occurred in the last four or five days.
9 April 2020, 18:47 PM
As of 5 pm, India recorded 5,865 positive cases and 169 deaths. In the last 24 hours, 591 new cases have been registered and 20 deaths.
9 April 2020, 18:42 PM
63 people have been infected with the coronavirus till date in Gautham Budh Nagar district of Uttar Pradesh. Three positives have been found on Thursday. One person has been found in Sector 50 Noida, one person in Sector 93 Aldico Noida and one person in Silver City Greater Noida Sector P12. Till present, 12 persons have recovered and reached their homes. District Magistrate Suhas LY has informed that 51 people are being treated in different hospitals.
9 April 2020, 18:40 PM
At 163, Chennai has highest COVID-19 positive cases in Tamil Nadu.
 
9 April 2020, 18:04 PM
21 areas identified as containment zones in Delhi; people are not being allowed to enter or exit from these areas: CM Kejriwal
9 April 2020, 17:33 PM
16 new cases have been confirmed in Karnataka from April 8, 5 PM to April 9 5 PM. As of 5:00 PM of April 9, 197 positive cases have been confirmed in the state, it includes six deaths and 30 discharges.
9 April 2020, 17:24 PM
The Centre has sanctioned Rs 15,000 crore package for states to fight coronavirus.
9 April 2020, 17:23 PM
24 more positive in Kashmir on Thursday taking the total cases to 184. In Jammu, there are 32 cases and in Kashmir 152 cases.
9 April 2020, 17:20 PM
Another coronavirus positive patient found in Navi Mumbai. Total infected cases in Navi Mumbai reach 31.
9 April 2020, 16:26 PM
Mumbai's Dharavi records its third death on Thursday.
9 April 2020, 16:21 PM
Noida authorities issue details of vendors for hotspot areas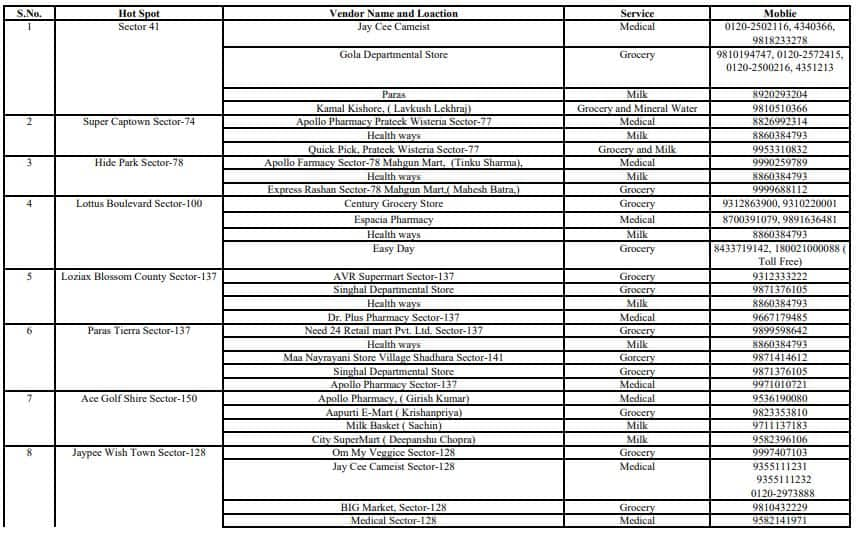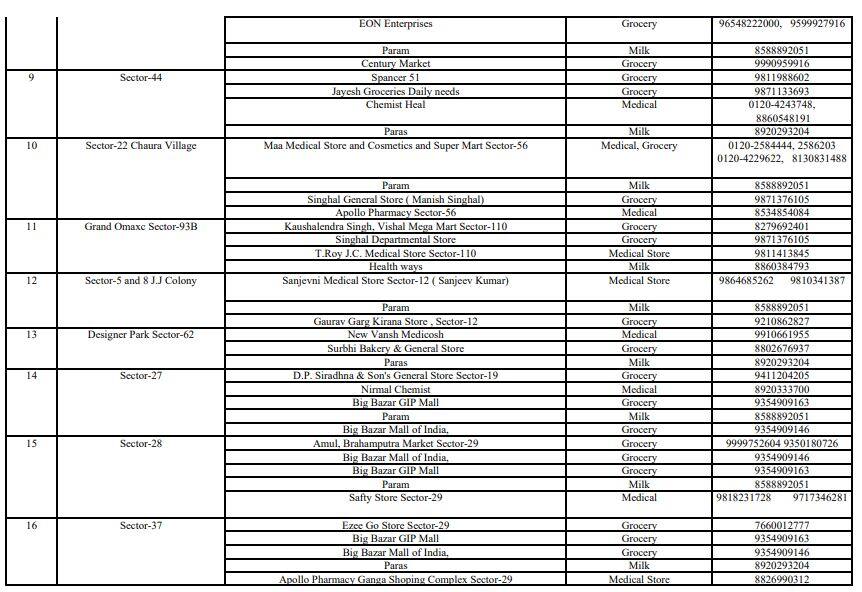 9 April 2020, 15:53 PM
DELHI GB Pant Hospital has been retained for general patients (non-Covid) in view of difficulties faced by general patients. Lok Nayak Hospital will add 500 beds for COVID-19 patients instead of GB Pant Hospital by utilizing OPD spaces and newly constructed block for maids.
9 April 2020, 15:43 PM
Sanitisation with drone started at Sec 8 of Noida at 2 pm
9 April 2020, 14:58 PM
List of coronavirus hotspot in Delhi.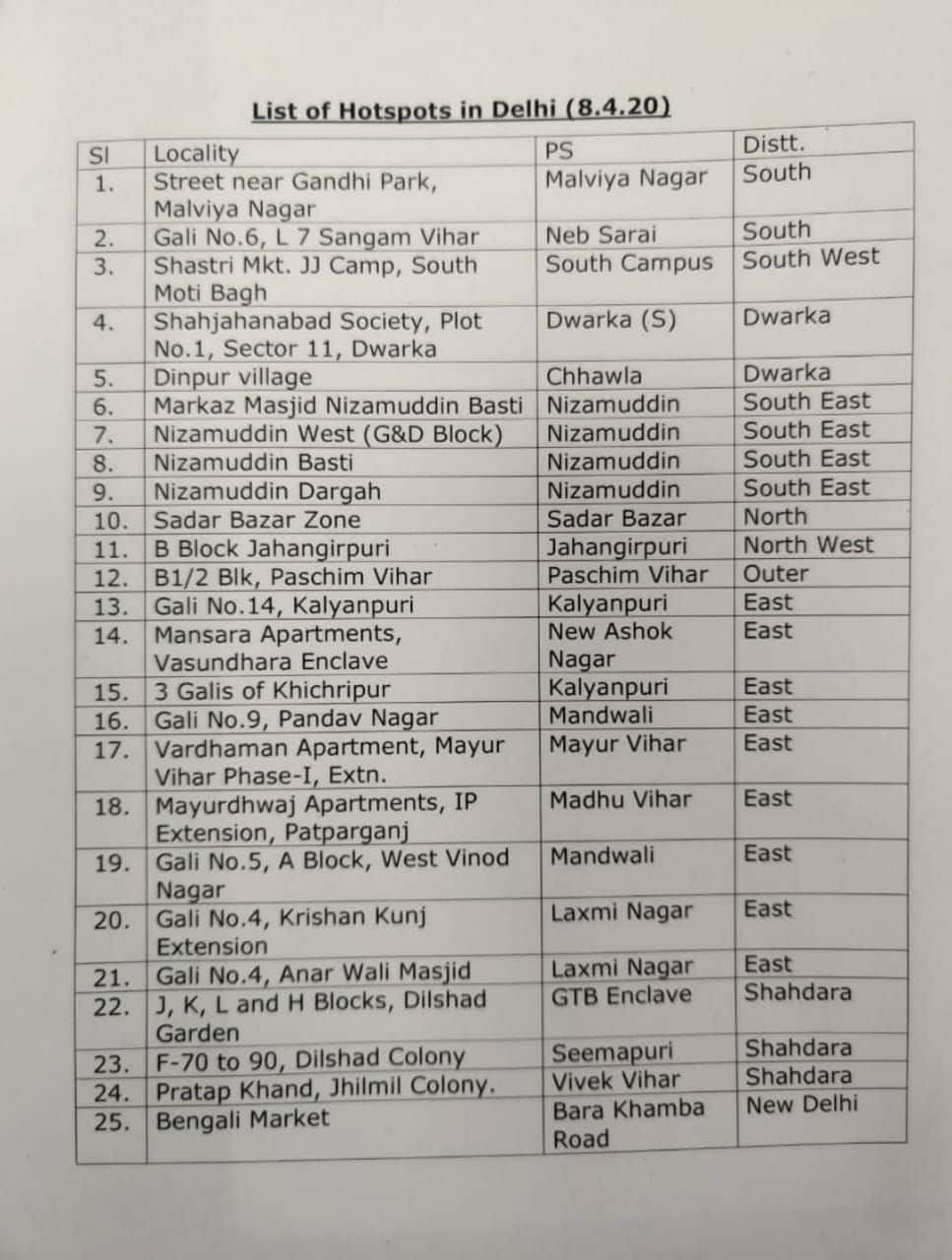 9 April 2020, 14:46 PM
As many as 23 districts of 33 in Rajasthan have reported coronavirus cases. Till 2.30 pm on Thursday, the number of infections in the state jumped to 430. The highest number of cases has been found in Jaipur with 129. In Ramganj, more than 80 patients have been reported. In Jodhpur there are about 30 cases while there are 20 cases from Tonk and 27 cases in Bhilwara.
9 April 2020, 14:30 PM
Karnataka cabinet held a meeting amid the coronavirus scare, took these decisions:
1) 30% reduction in salary of all ministers, MLAs and MLC's. These cuts will be for one year.
2) The decision on extending the lock down will betaken after consultating with PM Modi.
3) Every member of the cabinet is of the opinion that the lockdown should be carried forward.
9 April 2020, 13:37 PM
India's fuel sales drop 18 per cent in March; petrol demand falls by 16.3 per cent, diesel down by 24 per cent, as per official data reported by PTI.
9 April 2020, 13:26 PM
Out of total 718 districts in India, as many as 400 have not reported any coronavirus cases. 
 
9 April 2020, 13:18 PM
A 500 bed quarantine centre in Mumbai.
9 April 2020, 13:13 PM
As many as 191 COVID-19 positive cases have been confirmed which includes 6 deaths and 28 discharges. Ten new positive cases were reported between April 8 2020, 5:00 pm to April 9 2020, 12:00 noon.
9 April 2020, 13:06 PM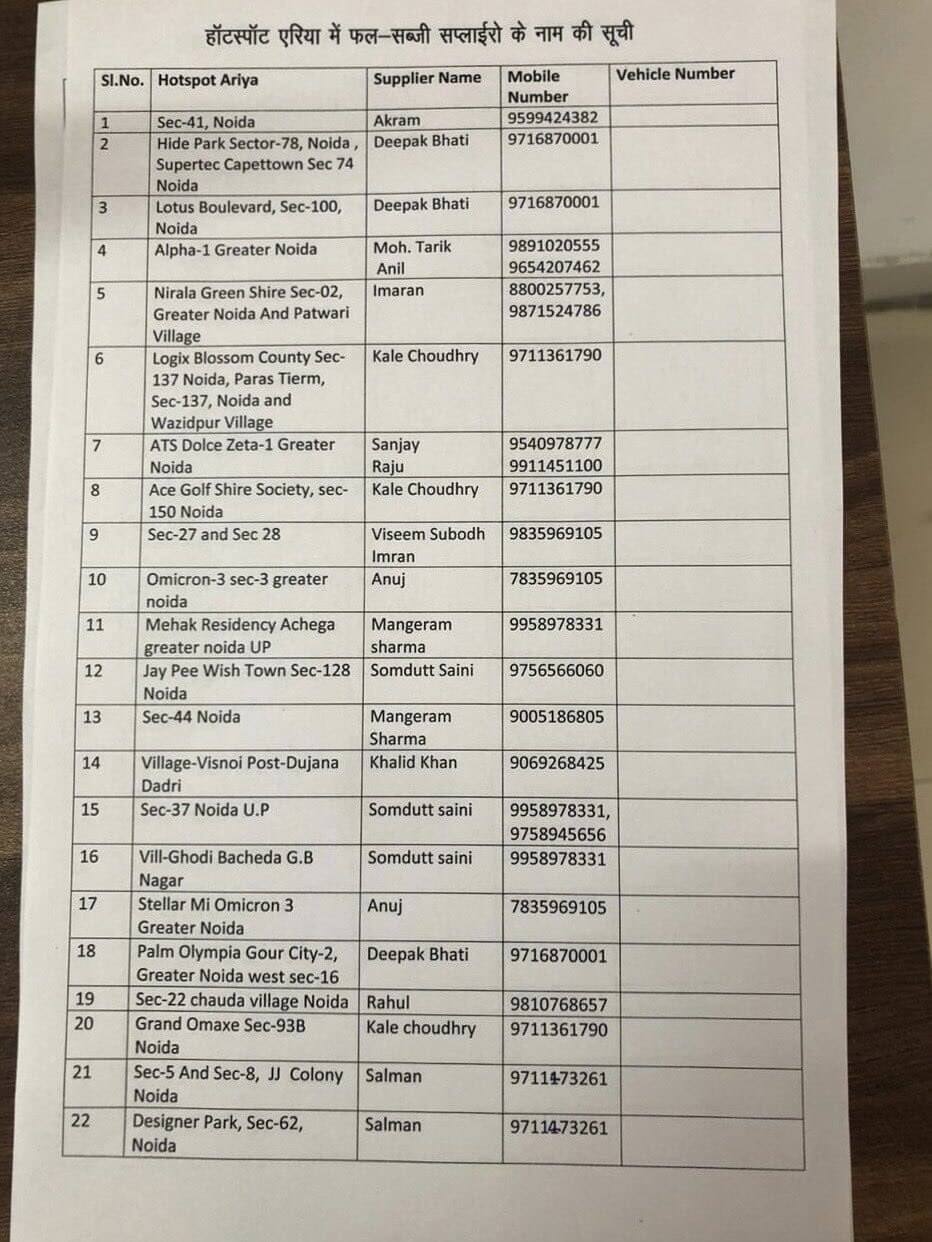 List of names and numbers of vegetable and fruit sellers for the different hotspot areas across Noida.
9 April 2020, 12:50 PM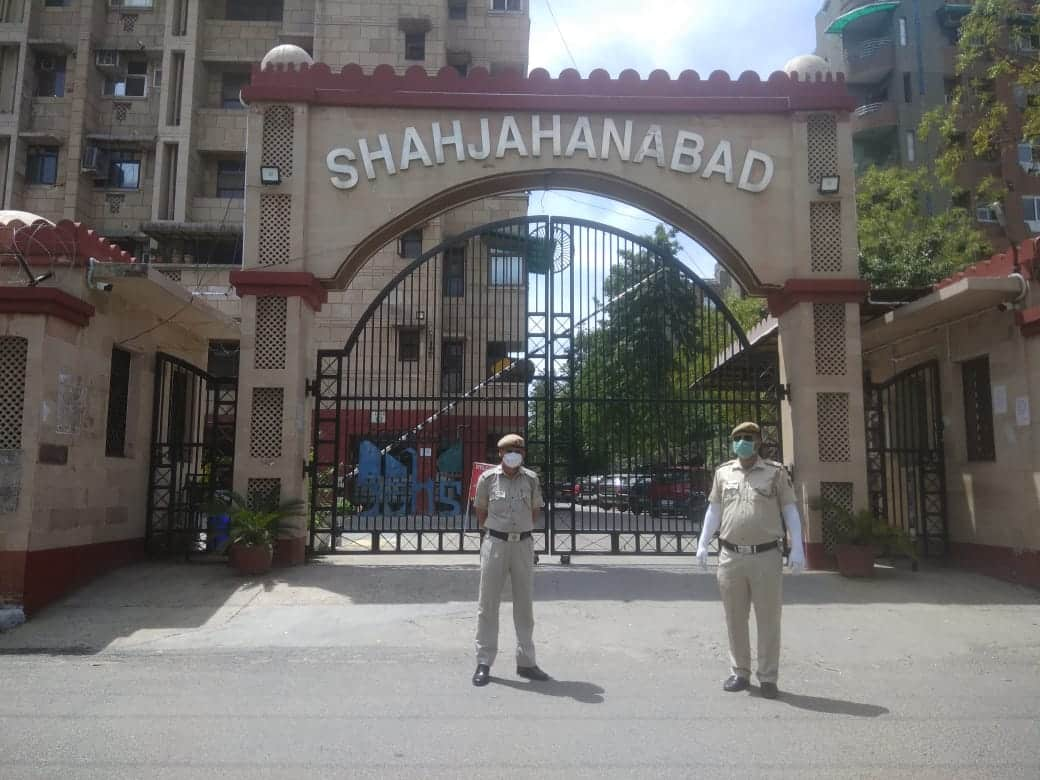 Delhi government seals Shahjanabad society at Dwarka Sector 11 declaring it a coronavirus hotspot.
9 April 2020, 12:21 PM
Odisha Chief Minister Naveen Patnaik extends lockdown till April 30.
9 April 2020, 12:07 PM
In a first, a doctor in Indore has died due to coronavirus, total 229 cases in Madhya Pradesh
9 April 2020, 11:35 AM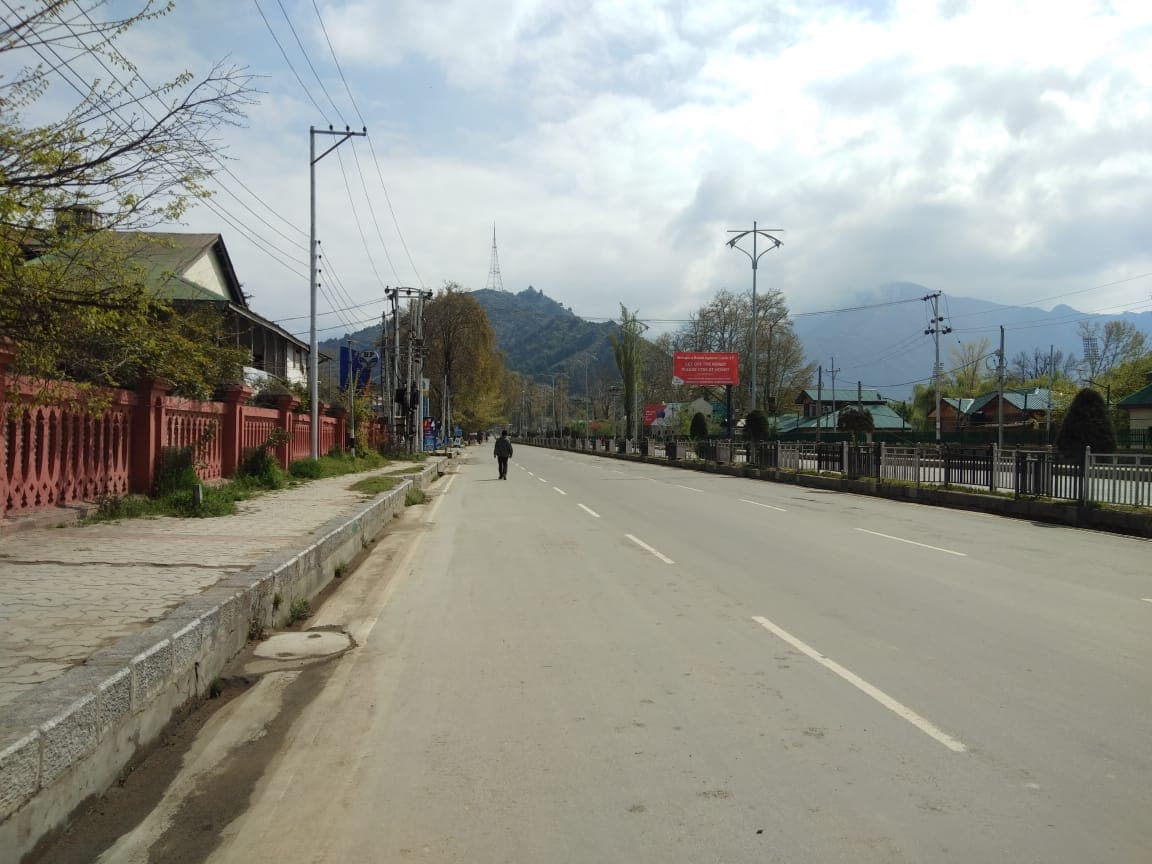 Day 16 of coronavirus lockdown in Srinagar, Kashmir (Zee Photo: Irfan Shah)
For more photos click here.
9 April 2020, 11:31 AM
Almost 1,300 coronavirus cases reported from Maharashtra, as many as 162 new cases from the state. Mumbai records 143 fresh infections, 381 areas have been declared as containment zones in the city.
9 April 2020, 10:58 AM
As many as 55 fresh coronavirus postive cases have been reported from Gujarat, total number rises to 241. 
9 April 2020, 10:43 AM
In a first, a head constable deployed at immigration in Delhi Airport has contracted coronavirus infection.
9 April 2020, 09:35 AM
In Rajasthan, total positive cases rose to 413 with 30 new cases reported till 9 am today.
1 positive case in Barmer district
2 positive cases came from Banswara district
5 positive from Jaisalmer district,
7 from Jhunjhunu district
1 case from Jodhpur,
7 cases from Tonk
7 positive cases from Jhalawar
9 April 2020, 09:16 AM
India's total number of COVID-19 infections jump to 5,734 which includes 5095 active cases of infections, 473 cured and 166 deaths, as per Heath Ministry data at 8 am on April 9.
9 April 2020, 08:59 AM
Jharkhand reports its first death, a 72-year-old man from Gumia block of Bokaro district died after contracting coronavirus infection.
9 April 2020, 08:20 AM
US deaths due to coronavirus topped 14,600 on Wednesday, the second highest reported number in the world behind Italy, according to a Reuters tally. Italy has the most reported deaths in the world at 17,669 and Spain is in third place with 14,555. US officials warned Americans to expect alarming numbers of coronavirus deaths this week, even as an influential university model on Wednesday scaled back its projected US pandemic death toll by 26% to 60,000.
On Tuesday, US deaths set a new daily record with over 1,900 new deaths reported in a single day, according to a Reuters tally.
9 April 2020, 07:58 AM
In Jharkhand, four new cases reported from Bokaro and five from Ranchi.
Total cases from Ranchi stands at 13.
Bokaro-5
Hazaribagh-1
9 April 2020, 07:34 AM
Total number of COVID-19 infections in Bihar is at 39 with 16 recovered cases. The coronavirus patients have been found from 11 districts of Bihar. 
Siwan 10, 
Patna 5, 
Munger 7,
Nalanda 2, 
Gaya 5, 
Gopalganj 3,
Begusarai 3, 
and Lakhisarai, Saran, Bhagalpur, Nawada 1 case each
9 April 2020, 07:29 AM
Jammu records first coronavirus death in the city. Total number of positive cases rise to 159 with 4 deaths.