New Delhi: Tata Consultancy Services (TCS) Ltd on Monday became India's first company to hit market capitalisation $100 billion.
Led by the gain in the stock, the company's m-cap moved to Rs 6,69,053.08 crore (at 10.08 am). The share price of the IT bellwether was quoting 2.68 percent up at Rs 3497.55 a piece.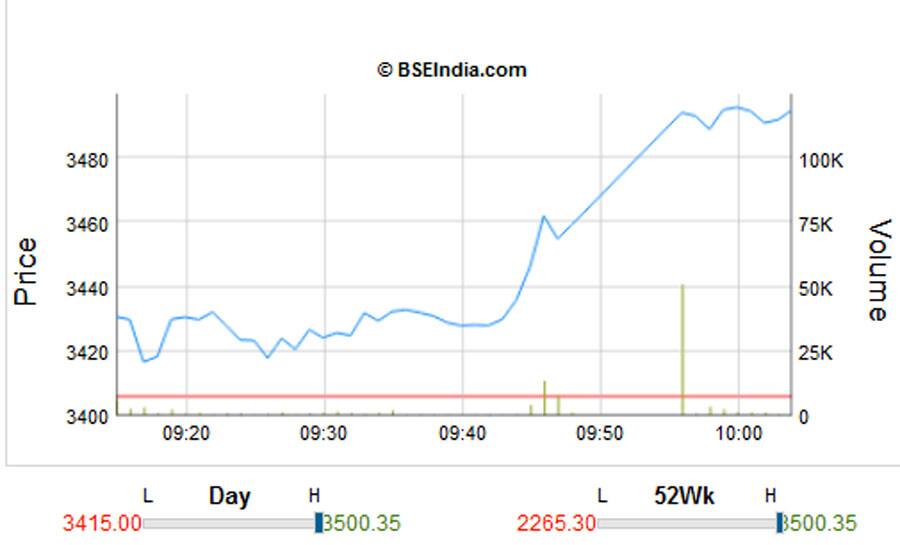 Chart courtesy: https://www.bseindia.com
In its last closing on Friday TCS shares surged over 7 percent, adding Rs 41,301 crore to its market valuation, after the company reported a 4.4 percent rise in March quarter net profit and guided towards a better show in fiscal 2019.
The Tata group flagship, which contributes around 85 percent of the group's profit, reported a revenue growth of 8.2 percent at Rs 32,075 crore for the three months to March. In dollar terms, the company had its highest revenue growth in 14 quarters at 11.7 percent.
It also announced a 1:1 bonus of shares and a dividend of Rs 29 a share, taking the total payout to shareholders at Rs 50 for the year. It has given out close to Rs 26,000 crore to the shareholders in dividends and bonuses in the year.
With PTI Inputs