Bitcoin scam: After Raj Kundra, ED may quiz Shilpa Shetty, Sunny Leone and others
Names of several Bollywood celebrities have also come up during the questioning of Raj Kundra by the Enforcement Directorate.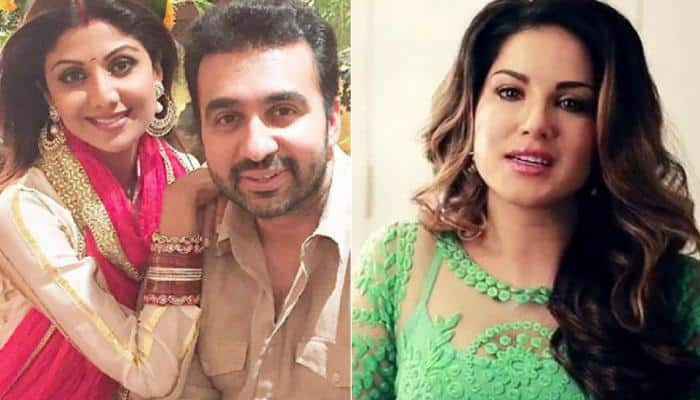 The Enforcement Directorate has questioned businessman and Bollywood actress Shilpa Shetty's husband Raj Kundra for over eight hours in connection with alleged Bitcoin scam worth Rs 2000 crore. According to sources, the agency has questioned Kundra about other people he involved to promote Bitcoin.
Names of several Bollywood celebrities have also come up during the questioning by the agency. Among the high-profile celebrities whose names have come up are – Sunny Leone, Prachi Desai, Aarti Chabria, Sonal Chauhan, Karishma Tanna, Zareen Khan, Neha Dhupia, Huma Qureshi and Nargis Fakhri. The agency may also question Kundra's wife Shilpa Shetty.
The celebrities allegedly promoted the company owned by Amit Bharadwaj, an accused in the case, in Dubai and Singapore. Bharadwaj, a Pune-based businessman, was arrested six months ago from the Indira Gandhi International airport in New Delhi.
He had allegedly flown away after duping over 8000 people under the Ponzi scheme. Pune Police had located him in Bangkok. He had duped people to invest in bitcoins for 18 months and promised them benefit at the return of 10 per cent. When people did not get back the promised money, they filed a complaint with the police.
The ED began questioning Kundra at 11.30 am on Tuesday and it went on for over eight hours. Kundra's name came up when Bharadwaj was being questioned.
The Income Tax Department had recently sent notices to bitcoin users who were dealing in bitcoins worth Rs 1 crore or more daily. These names were also forwarded to ED and a probe into possible money laundering and fraud was initiated. It is learnt that many well-known names - especially those of Bollywood celebrities - may come up during investigations.
While the nature of Kundra's questioning is not yet clear, he is not new to controversies and was previously embroiled in the infamous IPL betting scandal. He is serving a life ban from all cricket-related activities. In March, Kundra did file a petition in Supreme Court challenging the ban.
Live Tv