New Delhi: Voting for 58 Rajya Sabha seats from 16 states will be held on March 23, 2018. The last date of filing nominations is March 12.
58 members of the Upper House slated to complete their term in April 2018.
The retiring members include 10 from Uttar Pradesh, six each from Bihar and Maharashtra, five each Madhya Pradesh and West Bengal, four members from Gujarat and Karnataka while the number is three each for Andhra Pradesh, Telangana, Odisha and Rajasthan. 
Two members will retire from Jharkhand while Chhattisgarh, Haryana, Himachal Pradesh and Uttarakhand have one retiring member each. 
Besides the biennial elections, the EC has also announced bypoll to a Rajya Sabha seat from Kerala after MP Veerendra Kumar resigned in December. His term was to end in April, 2022.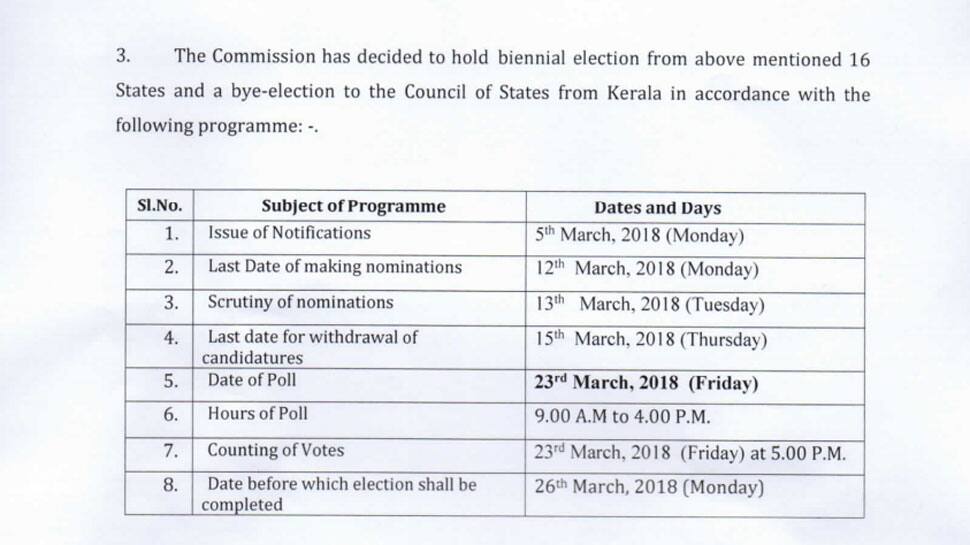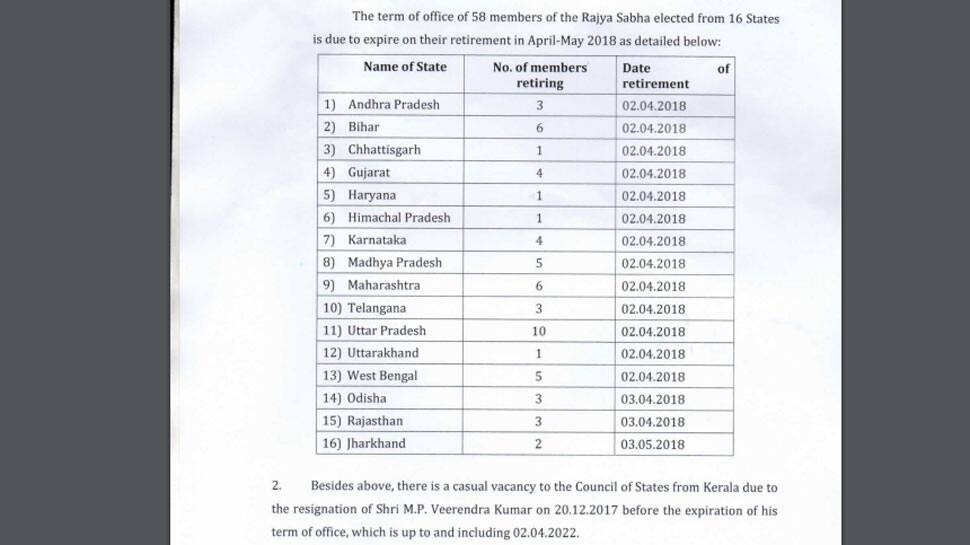 Some of the members, whose terms are ending, include union ministers Ravi Shankar Prasad, Dharmendra Pradhan, JP Nadda, Thaawarchand Gehlot and Ramdas Athawale.
In August 2017, the BJP had overtaken Congress to become the largest political party in the Rajya Sabha with 58 members against 57 of the Congress.
This happened when BJP MP Sampatiya Uikey, who was elected to the Rajya Sabha following a bypoll in Madhya Pradesh took the oath. His election was necessitated by the death of union minister Anil Madhav Dave.
This was the first time that the BJP had become the number one formation in the Rajya Sabha after the Narendra Modi government came to power in May 2014.
(With Agency inputs)