Can we allow people to kill others: Supreme Court reprimands Punjab, Haryana on stubble burning
Stubble burning is one of the main reasons behind the massive pollution in north India, particularly over the Delhi-NCR area and the Supreme Court of India on Monday pulled up Punjab and Haryana governments over their failure to stop the practice.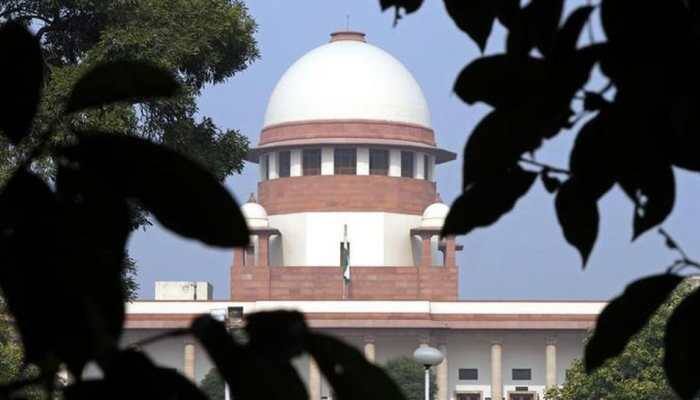 The Supreme Court on Monday (November 25) slammed the central government and the states of Haryana and Punjab over failure to control stubble burning, which has led to a spike in pollution levels in the Delhi-NCR region. Justice Arun Mishra, addressing Solicitor General Tushar Mehta appearing on behalf of the central government, asked why people are "why are people being forced to live in gas chambers? It is better to kill them all in one go, get explosives in 15 bags at one go. Why should people suffer all this? In Delhi blame game is going on, I am literally shocked".
The Supreme Court also reprimanded both the states over stubble burning by farmers, and asked them as to how these incidents are taking despite the court orders.
Justice Arun Mishra told Punjab and Haryana governments that both the states have been accusing each other for stubble burning but no steps have been taken to stop the practice. "Is it politically managed pollution? Everything is happening under the nose of the court. Should we tolerate everything. Nothing has been done. I am surprised by these incidents," the judge observed.
In a terse note, Justice Mishra commented, "can we allow people to kill others in a civilized country."
The court also asked the Haryana government why stubble burning had increased in the state. "You (Haryana government) had done a good job earlier in controlling stubble burning, but now it has increased. Punjab and Haryana are not doing anything".
The apex court said that despite its orders, the states have not able to control stubble brning. "Why should you not be fined," the court asked.
Pulling up the Punjab Chief Secretary on the being taken to prevent stubble burning, the court asked, "How can you treat people like this and let them die. Tell us why stubble burning increased after our order. Why are you not able to check stubble burning. Is it not a failure?"
Chiding the Punjab Chief Secretary, the court added, "We'll hold every machinery in the state responsible. You can't let people die like this. Delhi is near suffocating. Because you aren't able to implement measures, doesn't mean people in Delhi-NCR should die and suffer from cancer."