Bengaluru: Amid a row over Defence Minister Nirmala Sitharaman's itinerary during her visit to flood affected Kodagu district, Karnataka Chief Minister H D Kumaraswamy has issued a statement saying that it is unfortunate that the Defence Minister had to go through certain inconveniences.
"It was unfortunate that Defence Minister had to go through certain inconveniences," Kumaraswamy said in the statement. "Time for all of us to forget small differences and forgive each other and join hands for rehabilitation of flood-affected people in Kodagu," the statement further added.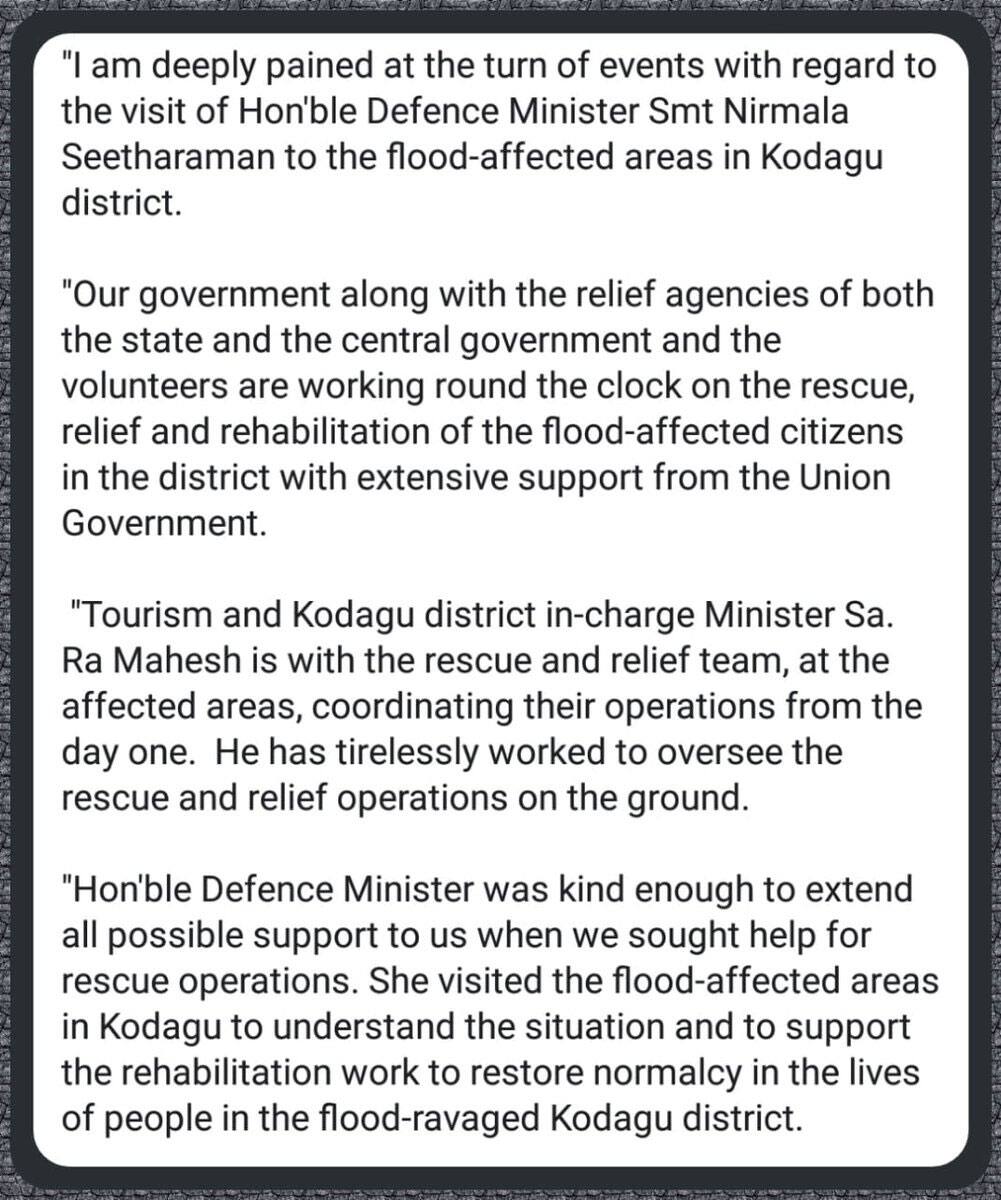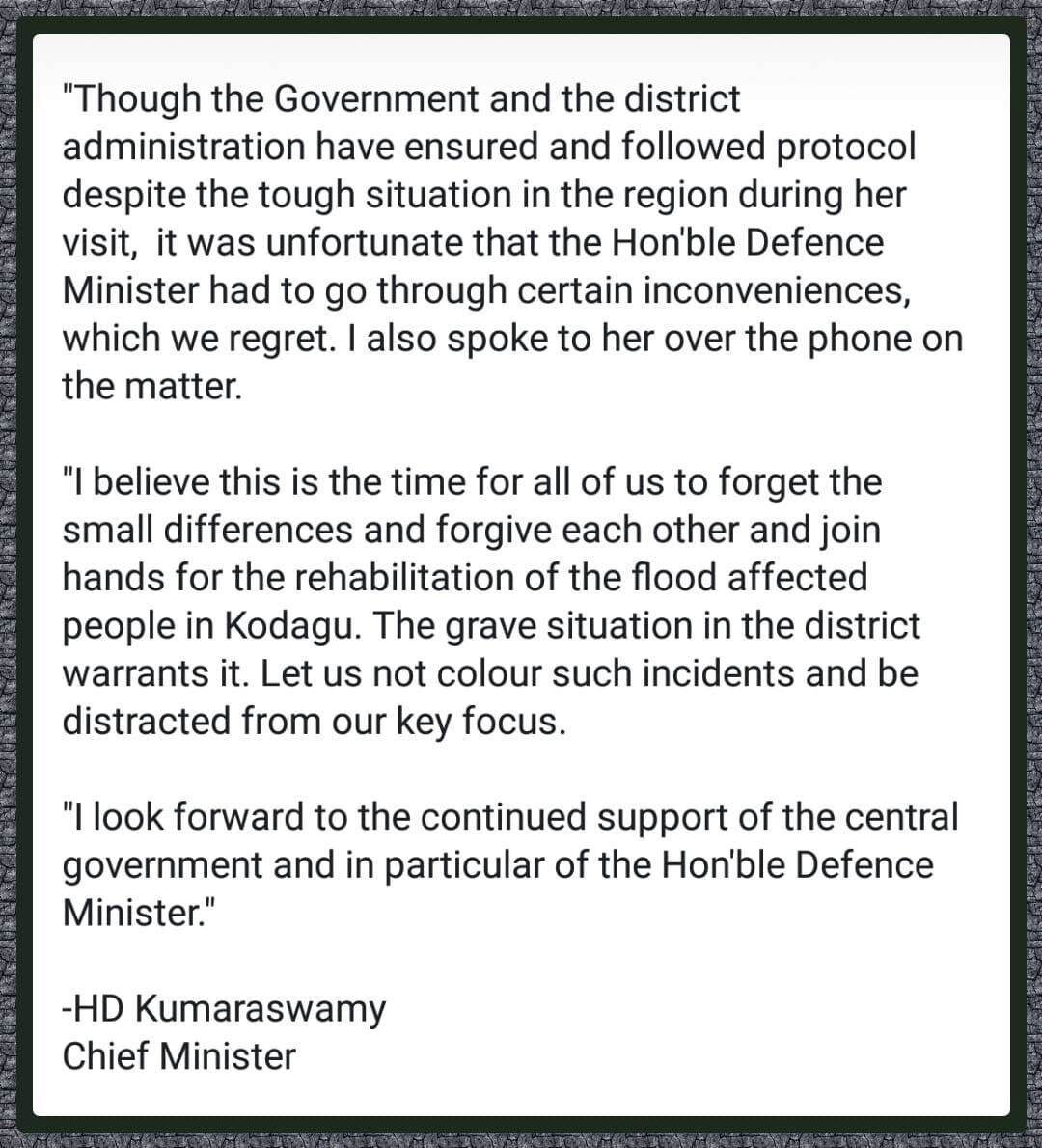 A heated argument between Sitharaman and Karnataka Minister Sa Ra Mahesh had erupted over her itinerary during her visit to Kodagu on August 24 in full view of officials and the media at the District Commissioner's office. 
Sitharaman was interacting with a group of affected people of Kodagu district when Mahesh, the district in-charge minister, told her that officials were waiting for her for a review meeting and they have to go for rehabilitation work. This had irked the Defence Minister.
A day after the incident, the Defence Ministry on Saturday released a statement clarifying and giving a detailed account of the sequence of events in the state. The statement claimed that Mahesh, who is the district in charge minister, had made certain 'personal' remarks against Sitharaman which had also lowered the dignity of Rajya Sabha and showed "utter lack of regard" and knowledge about the Indian Polity.
It had said the remarks made against Sitharaman were also in "bad taste," which do not merit a response.
Meanwhile, Kumaraswamy praised Sitharaman for the help she extended for rescue operations. He took to Facebook and said, "I am deeply pained at the turn of events with regard to the visit of Hon'ble Defence Minister Smt Nirmala Sitharaman to the flood-affected areas in Kodagu district."
Lauding Sitharaman, elected to the Rajya Sabha from Karnataka, Kumaraswamy said she extended all possible support to carry out rescue operations and visited the flood-affected areas in Kodagu to understand the situation and to support the rehabilitation work.
(With inputs from PTI)