Remembering Diego Maradona who powered Argentina to 1986 World Cup win: In pics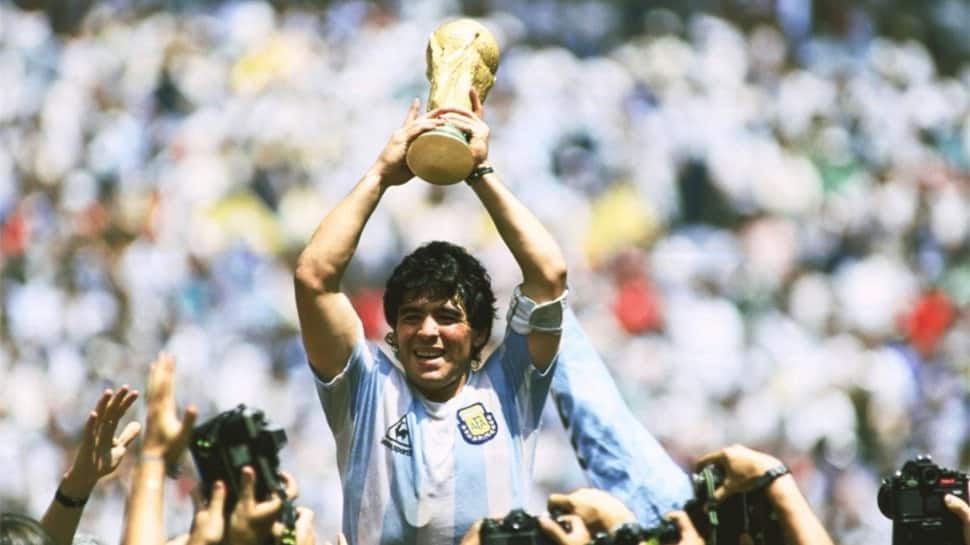 Argentine football legend Diego Maradona passed away on Wednesday (November 25, 2020) aged 60, reportedly due to a heart attack. Maradona who was widely considered to be the greatest football player of all time had the ability to single-handedly change the fortunes of the game with his mesmerizing dribbling skills.
The skilful player was perhaps the best on display in the 1986 World Cup when he had powered Argentina to their second World Cup title.
(File Photo: IANS)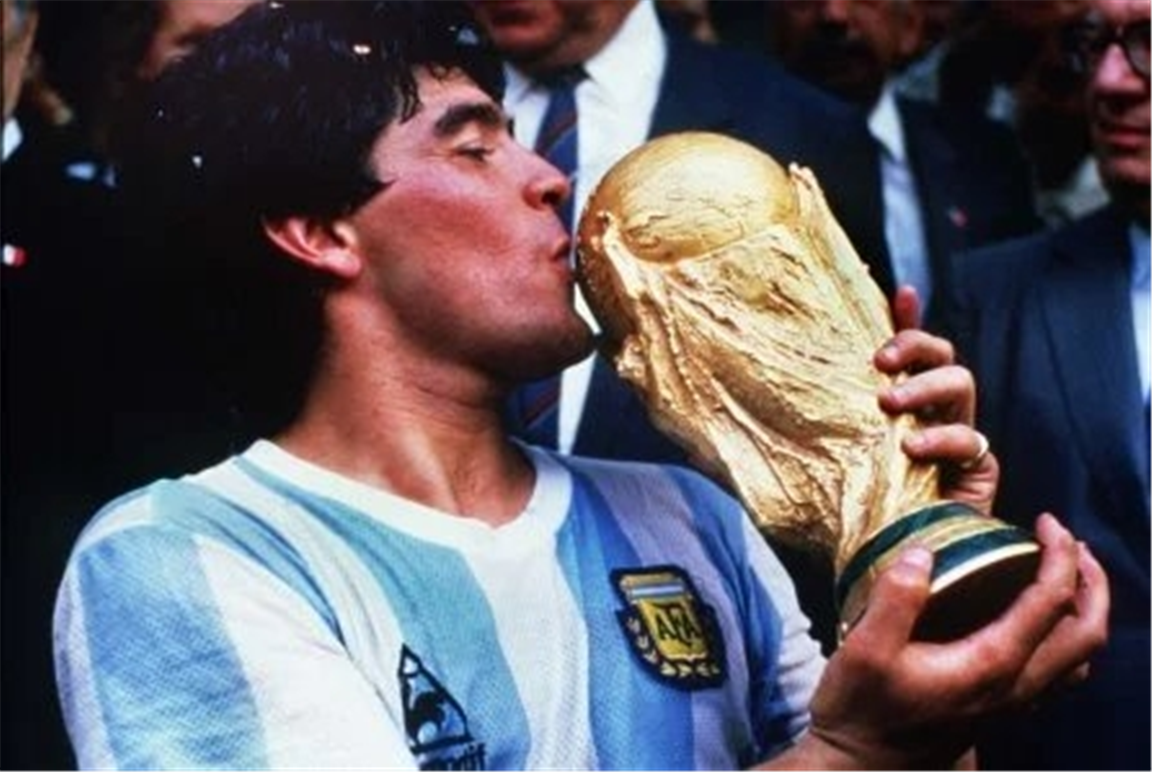 In the quarter-final of the tournament against England, Maradona had scored the two most famous goals in football history – in a span of just four minutes.
While no team could open the scoring in the first half, the second half of the game scripted itself into the annals of sporting history. In the 51st minute, Maradona played a one-two with his teammate Jorge Valdano inside but English defender Steve Hodge miscued his clearance inside the penalty area and the ball looped up. Even though English goalkeeper Peter Shilton came off his line to clear the goal but Maradona, who had continued his run from earlier on, leapt in the air and slotted the ball with his left hand.
(File Photo: IANS)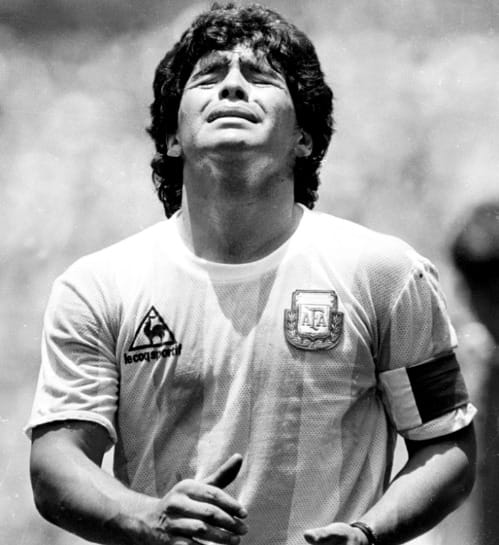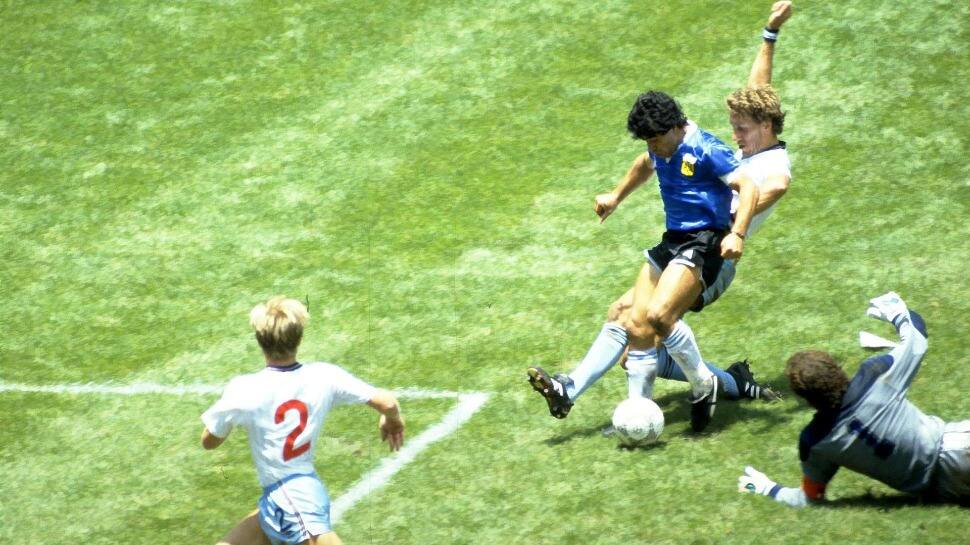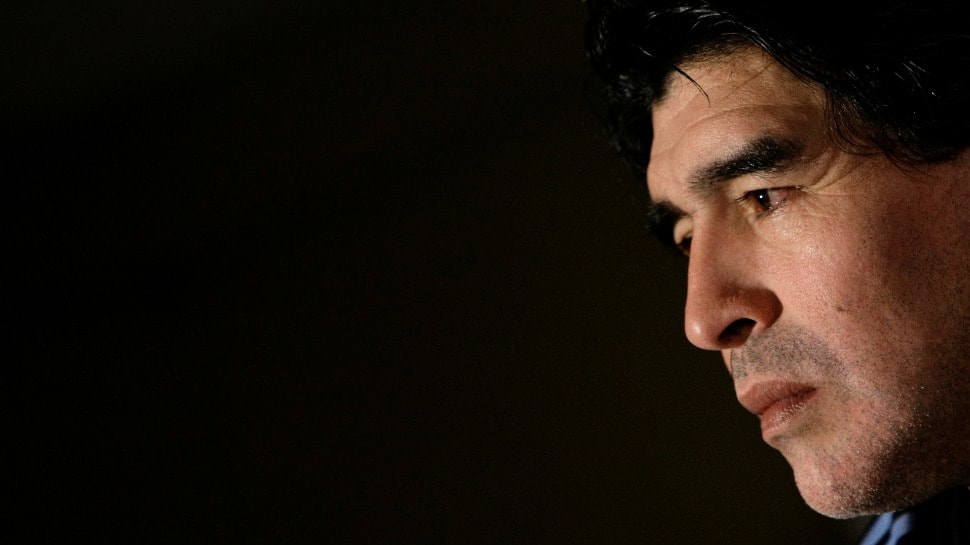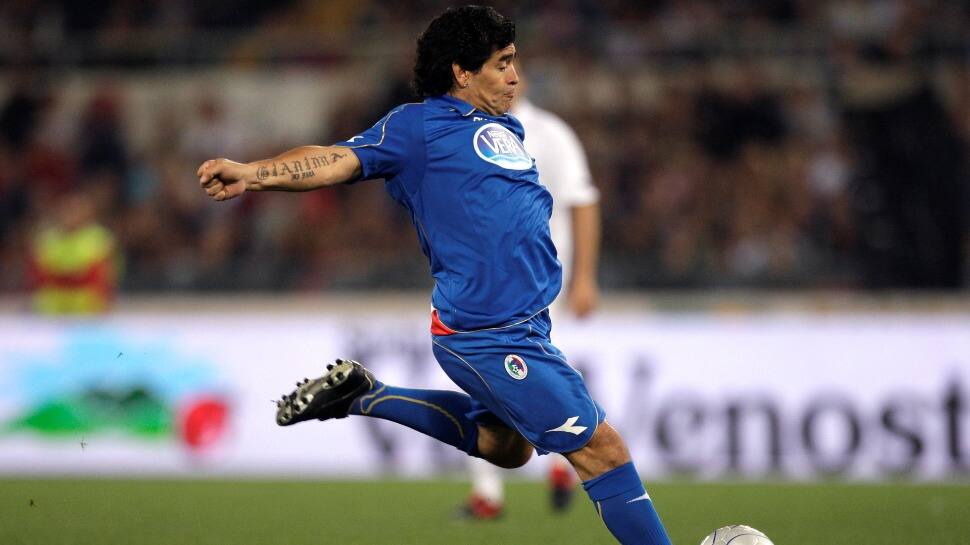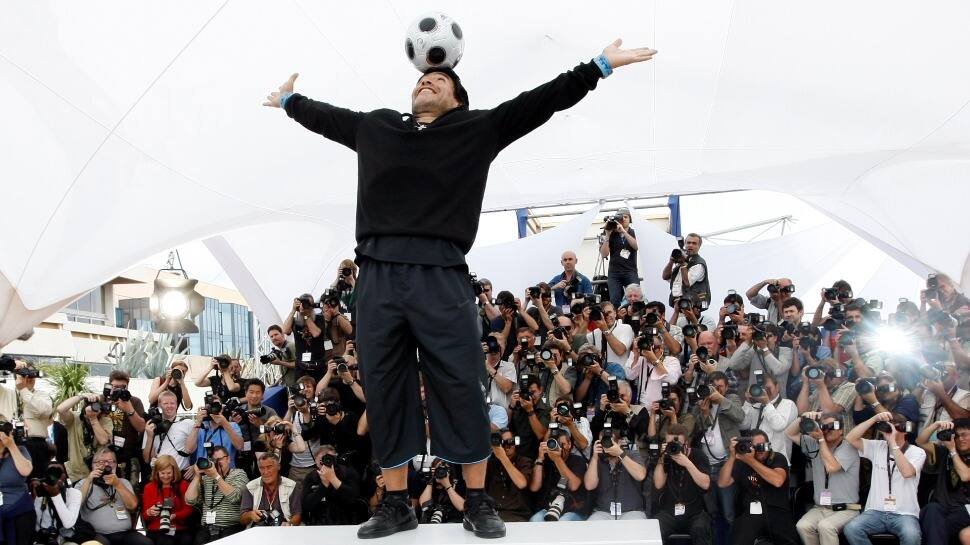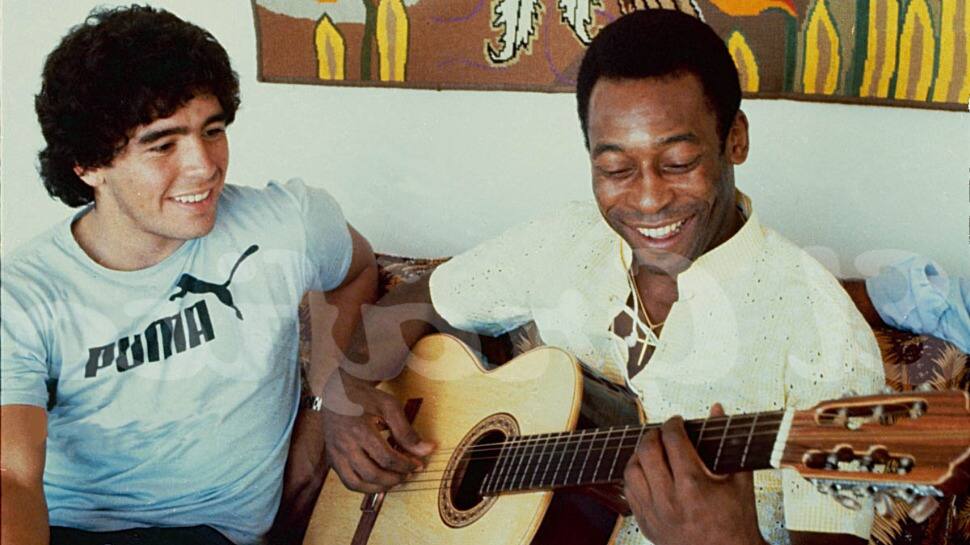 Former Brazilian retired professional footballer Pelé mourned the death of Argentine star Diego Maradona and expressed his grief.
Pele said, "Sad news to lose a friend like that. May God give enough strength to his family. For sure, one day we will kick a ball together in heaven."
In a poll that was conducted by FIFA, Maradona was jointly voted as the 'Player of the Century' along with Pele.
File Photo (Twitter/@freedarko)