Imagine discovering your pregnancy and delivering a little baby – all within 45 minutes.
Shocked out of your wits, right?
This is exactly what happened to Plympton-based Lisa Leathard.
Recalling the incident, Lisa, who's 38 now, remembers coming home from work with stomach pain in 2014.
After a night of uneasy cramps, Lisa was unable to move. Husband Nick Leathard called in the ambulance and the couple landed in hospital next morning.
The paramedics, realising that Lisa is pregnant, took her to Derriford Hospital, where she was immediately given an ultrasound.
"They said yes there was definitely a baby and that it was coming now," Lisa told Plymouth Herald.
With an unexpected pregnancy on hand, the hospital staff prepared for the worst.
Forty-five minutes later, she had a little baby boy in her arms.
Little Toby, was whisked away immediately after birth. A minute later, nurses informed her everything was perfect.
The baby reportedly completed full-term and had perfect health.
"I later phoned my work and told them I couldn't come in because I'd had a baby, it was absolutely crazy.
"We had been moving house and I was just so busy with work I never noticed any signs or symptoms of being pregnant. There was one time I looked down and said to my colleague that my ankles were really swollen, and she said the only time she had had that was when she was pregnant - but that thought wasn't even in my mind," recalls Lisa.
With an unexpected baby in the family, Lisa and Nick's relatives put together basic baby items such as Moses basket and baby monitors etc.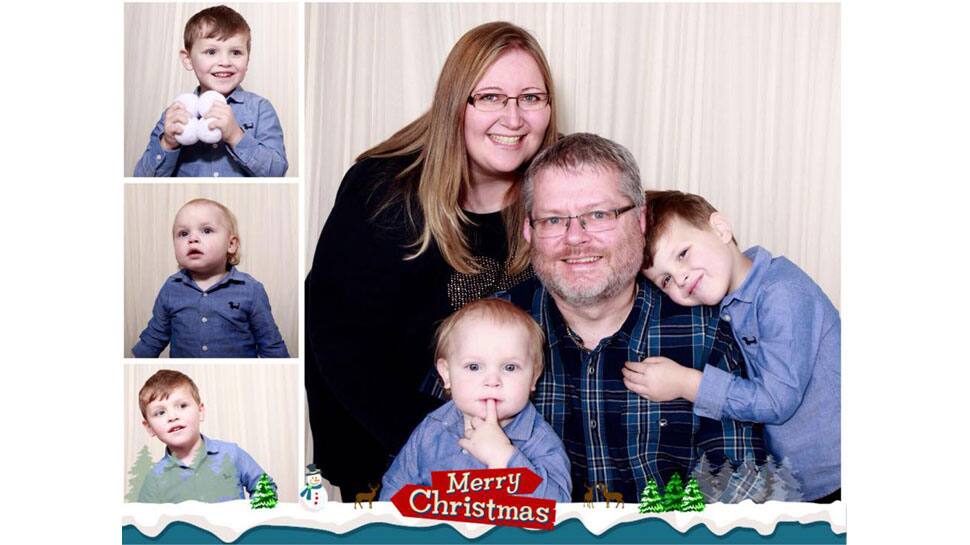 Three years later, Toby has another brother now – Noah.
Lisa and Nick marvel about their little surprise those three years ago till today.