JODHPUR: Asaram was on Wednesday sentenced to life for raping a teenager at his ashram in 2013. When the judgement against him was read out, he did not seem to be able to comprehend what was going on. As per Zee News sources present in court, he initially started laughing. Later, he began mumbling some religious chants then turned to his lawyer, questioning if he could do anything. Realising the gravity of the order, he then slapped his hands against his head and started crying in court. He sought leniency but was told that he will have to face the punishment if he has done anything wrong. 
He was convicted for raping a 16-year-old girl at his ashram in 2013 on Wednesday by the Jodhpur Schedule Caste and Schedule Tribe Court inside the Jodhpur Central Jail premises where Asaram has been lodged for the past over four years. 
He has been convicted under Section 376 of the Indian Penal Code and the Protection of Children from Sexual Offences (Pocso) act. Two other accused, Sharad and Shilpi, have also been held guilty. However, two other accused Shiva and Prakash have been acquitted by the court. 
What the court said in its judgement: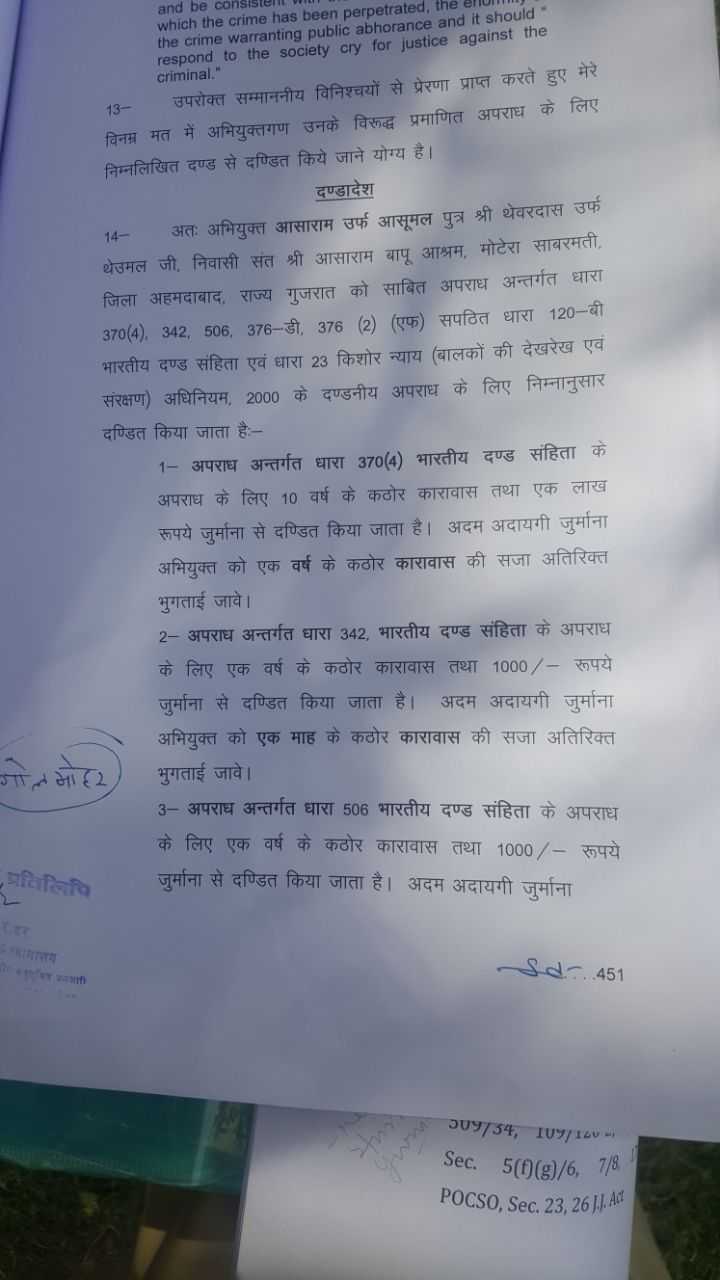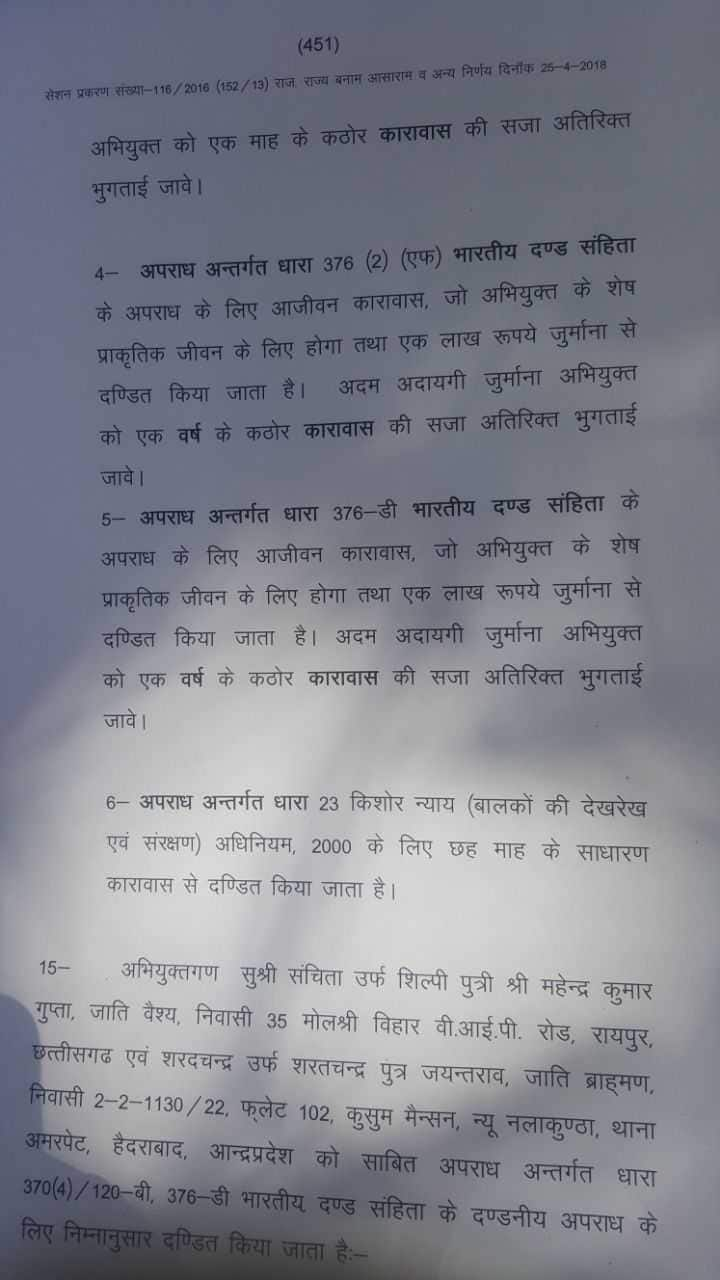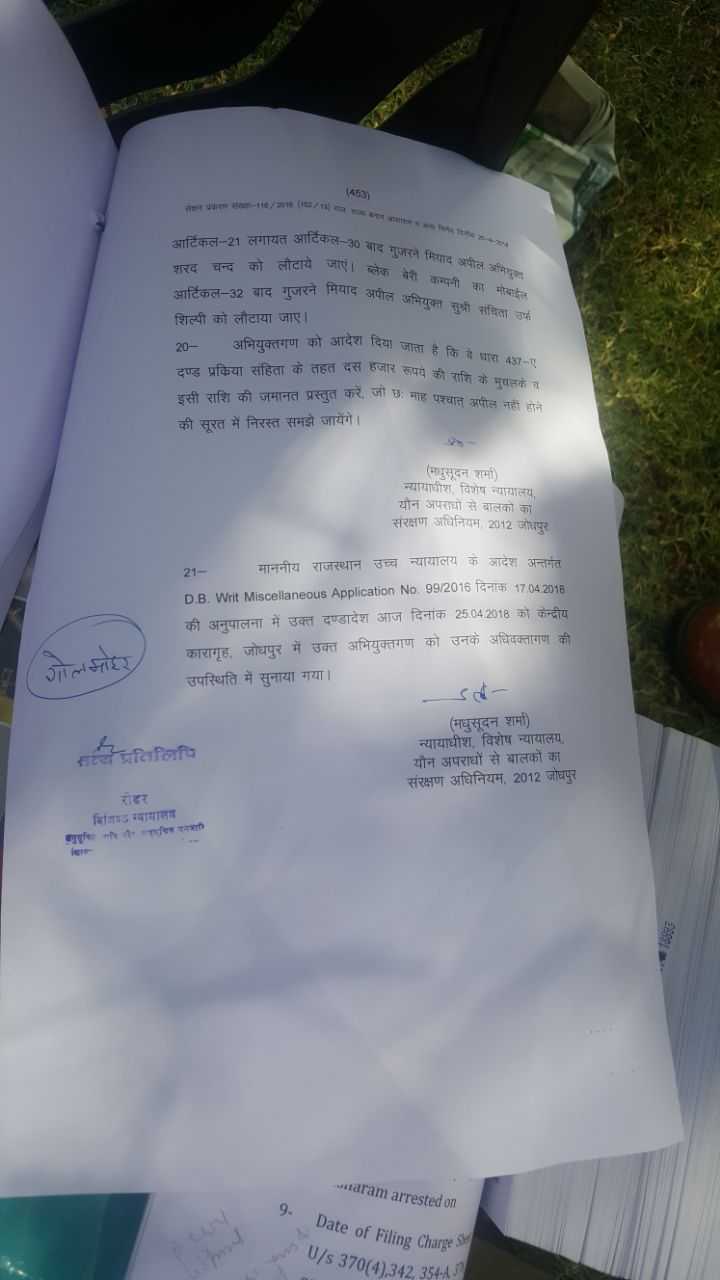 Along with imprisonment for life, Asaram has also been fined Rs 1 lakh. The other two convicts, Sharat Chandra and Shilpi, have been fined Rs 50,000 each.
Reacting to the verdict, spokesperson for Asaram, Neelam Dubey, said that they respect the judiciary but will appeal against the order in a higher court after reading the details of the judgement.