BALWADI: A langoor died in Balwadi village near Khargone in Madhya Pradesh died due to electrocution after he came in contact with a live wire. A video of the langoor has gone viral in which another langoor can be seen tending to the dead. For nearly an hour, the langoor tried to bring back the dead to life. The 'friend' continued to shake the dead langoor, rolled him over from one side to the other and even attempted at what looked like giving chest compressions to bring him back to life.
The video also shows villagers mourning the death of the animal and holding a funeral for the langoor. They covered the body of the langoor in a red and white cloth. Even his funeral procession was carried out where a few men from the village held the langoor on a bier. The dead simian was covered in flowers and was garlanded by those present at the funeral.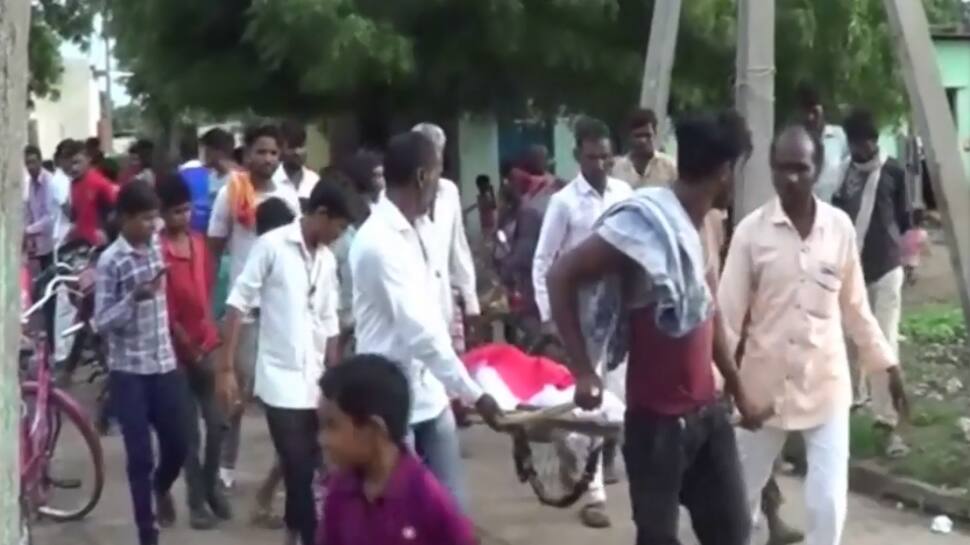 They dug a grave for the langoor outside the village where the simian was buried. Several people present there joined hands in prayer. Some can even be seen in the video taking pictures of the funeral.
The langoor was clambering on an electricity poll when he was electrocuted. The tragic incident was caught on camera by some locals in the area.
Villagers said over a dozen monkeys gathered at the spot after his death and refused to leave the simian for over an hour.