New Delhi: Shares of Mandhana Retail Ventures –the brand that manufactures and sells Salman Khan's Being Human brand of apparel lost nearly over 15 percent on Thursday after the actor was handed down 5 years of imprisonment in the blackbucks poaching case dating back to 1998.
Salman and the other Bollywood stars had been accused of poaching two blackbucks - an endangered animal - in Bhagoda ki Dhani in Kankani village near Jodhpur on October 2, 1998, during the shooting of the movie 'Hum Saath Saath Hain'. While Saif Ali Khan, Tabu, Neelam and Sonali Bendre were acquitted, Salman was found guilty.
The Mandhana stock fell by 15 percent from day's high of Rs. 132.25 to settle at Rs 114.90 on the BSE. During the day, it lost 3.93 per cent to Rs 254.10.
At 11:06 am on Thursday the company's shares were trading at Rs 115 a piece,  down 0.15 points or 0.13 percent.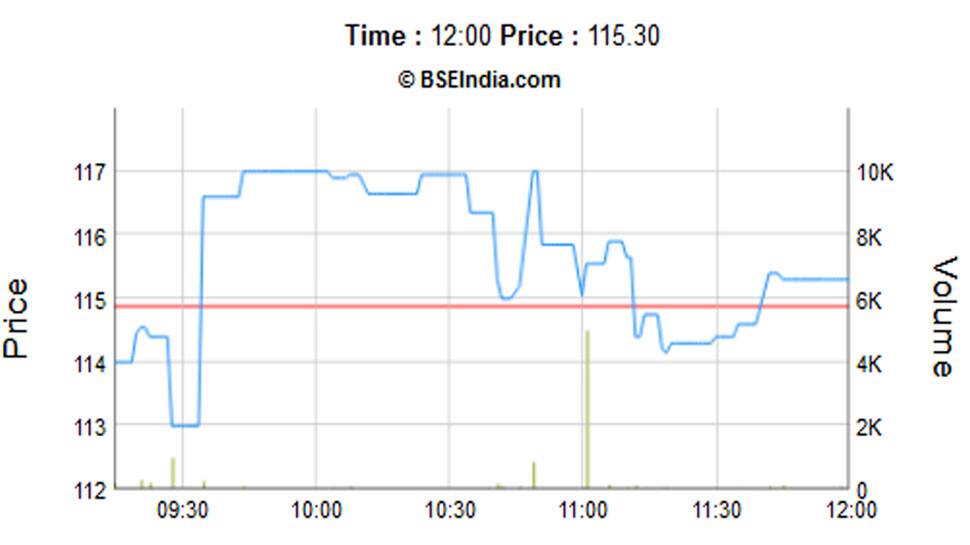 (Chart Courtesy: www.bseindia.com)
Salman Khan's Being Human Clothing, which was operating as a retail division of Mandhana Industries, demerged from the company to form Mandhana Retail Ventures (MRVL) in 2016.
Being Human was operating as a retail division of Mandhana Industries from 2012 to 2016. Being Human brand brand currently has over 600 point-of-sale globally with stores in Europe, Middle East, Nepal and Mauritius. Launched in the year 2012, the Bollywood actor's Being Human brand forayed into the jewelery segment last year. The collection includes fashion and fine diamond jeweleries, designed by Style Quotient Jewelery, which is exclusive licensee to manufacture, distribute and retail the brand.
Meanwhile, the District and Sessions Court Judge Ravindra Kumar Joshi on Friday adjourned Khan`s bail hearing in the blackbuck poaching case to Saturday. Salman will now have to stay another night at the Jodhpur Central Jail, where he was lodged in barrack Number 1, on Thursday following his conviction.