Photo Gallery: Mumbai Metro Line-3 model unveiled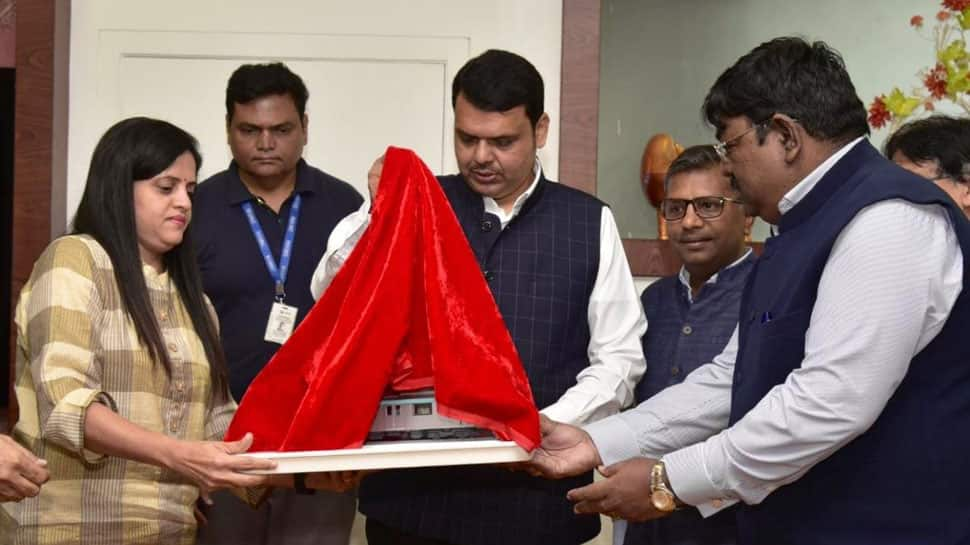 The Chief Minister of Maharashtra Devendra Fadnavis on Friday unveiled a model of rolling stock for the Metro Line-3 in Mumbai which is called the Aqua line. The Mumbai Metro Rail Corporation Limited (MMRC) had awarded the procurement of Rolling Stock contract to "Consortium of ALSTOM Transport India Ltd and ALSTOM Transport S.A. France" for Colaba-Bandra-SEEPZ Metro-3 corridor last year.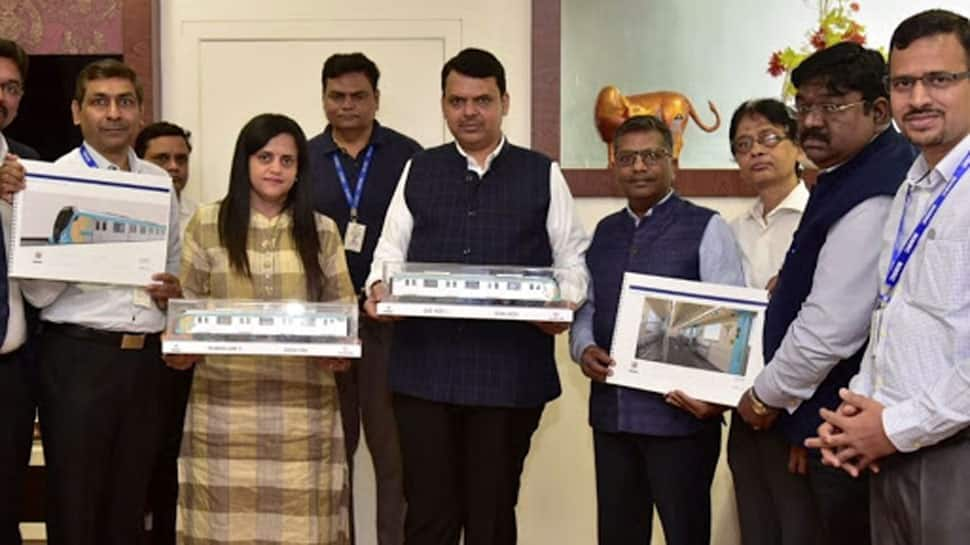 The train will have a length of approximately 180m with a capacity to carry 2350 passengers. Each coach has the capacity to carry about 300 passengers. This will be the first instance of metro cars having 75% motorization which is stipulated by MoUD guidelines. This will help enable deceleration and quick acceleration resulting in greater efficiency in operations.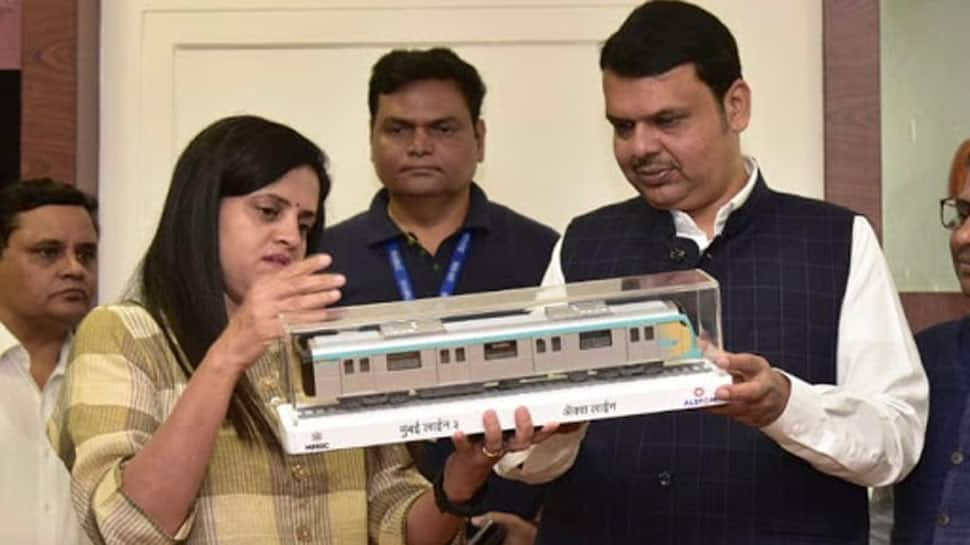 This model was inaugurated by the Chief Minister alongside Ashwini Bhide who is the Managing Director of the MMRCL. The trains will operate on Traction supply of 25 KV AC with four doors on each side for the stainless steel cars. The other features which are available include LED lighting, Smart cab temperature control, a large LED screen for the passengers for indicating door opening and closing. Passenger security will be strengthened following a CCTV Passenger surveillance system as well.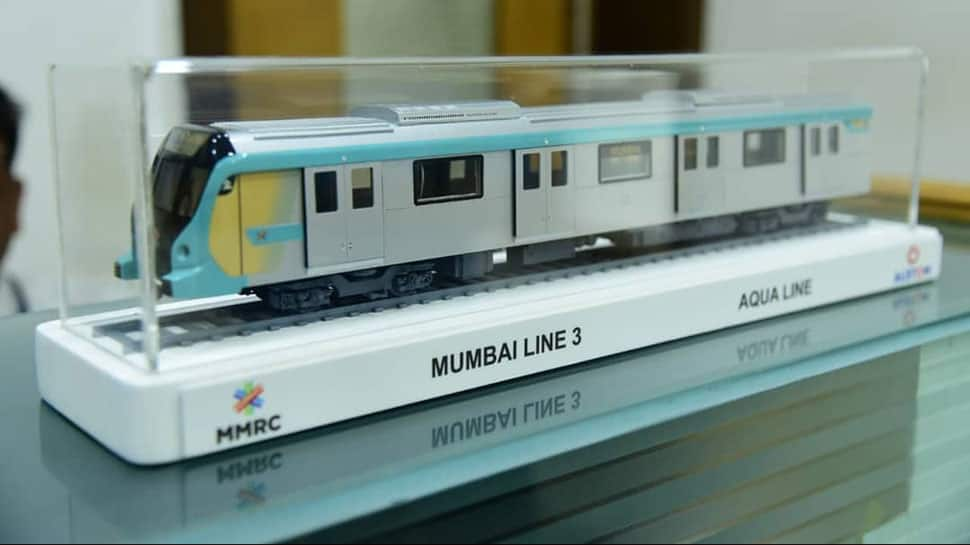 The trains are equipped with a regenerative braking system which will help aid reduction in carbon emissions to a significant extent. Not only this, it will also be the first UTO (Unattended Train Operation) project in the city of Mumbai and further second in India following Delhi Line-7 & 8. There will further be a digital route map display for providing information to the passengers with a help point as well.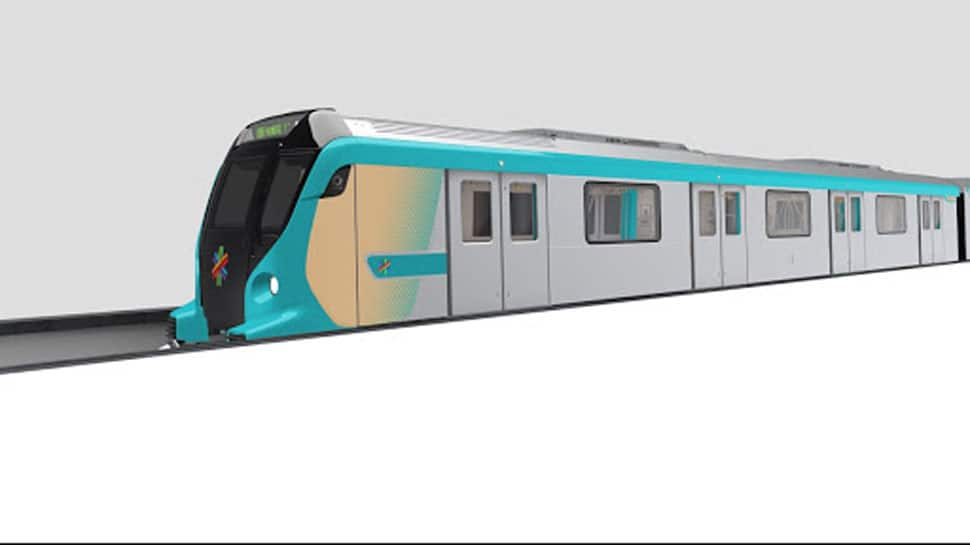 The complete development, as well as designing of these metro cars, will take place from the Alstrom engineering centre in Bangalore. The 248 metro cars, on the other hand, will be manufactured from the organisation's state-of-the-art rolling stock manufacturing unit which is located at Sri City, Chennai.