Photos: Former president Pranab Mukherjee addresses RSS gathering in Nagpur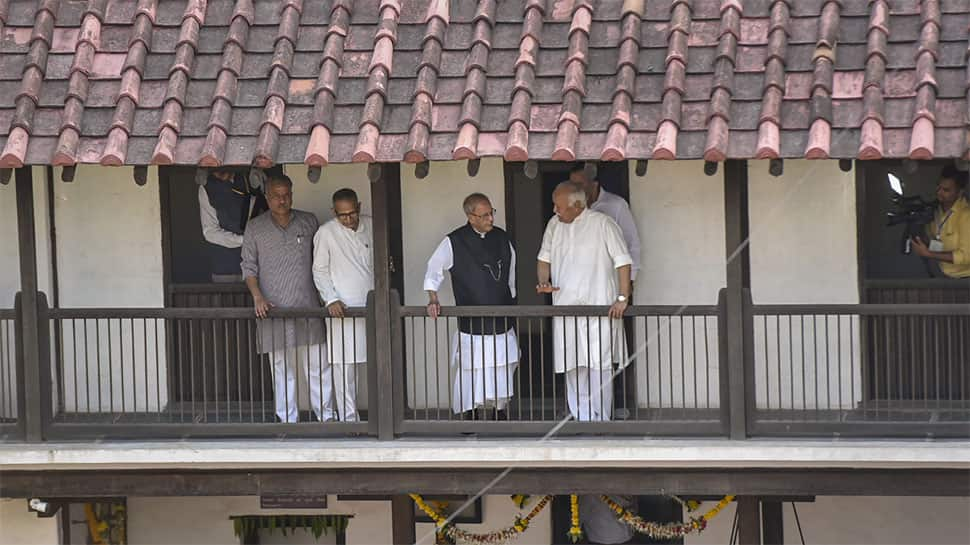 Former President Pranab Mukherjee on May 7, 2018, warned that any attempt to define India through "religion, hatred, dogmas and intolerance" will dilute our existence and said public discourses must be freed of all forms of violence, as he addressed an RSS event despite criticism by the Congress and his family.
In an apparent reference to the 'one-nation-one-culture ideology' often identified with the RSS, Pranab Mukherjee said India's nationhood is not "one language, one religion and one enemy". "It is 'perennial universalism' of 1.3 billion people who use 122 languages and 1600 dialects... Practice seven major religions... Live under one system, one flag and one identity of being Bhartiya and have 'no enemies'. That is what makes Bharat a diverse and united nation," he said.