photoDetails
Shaheen Afridi and Aqsa, Shoaib Malik-Sania Mirza: Meet Pakistan cricketers' beautiful WAGs - IN PICS
Pakistan cricket team will soon play in the big final of the ICC Men's T20 World Cup 2022 final in MCG. The likes of Shaheen Shah Afridi and Shadab Khan will hold key for Pakistan in this big match. You know about their massive cricket achievements. But do you know about the women in their life? See below to know more about the gorgeous WAGs of Pakistani cricketers.
Shadab Khan was proposed by a New Zealand girl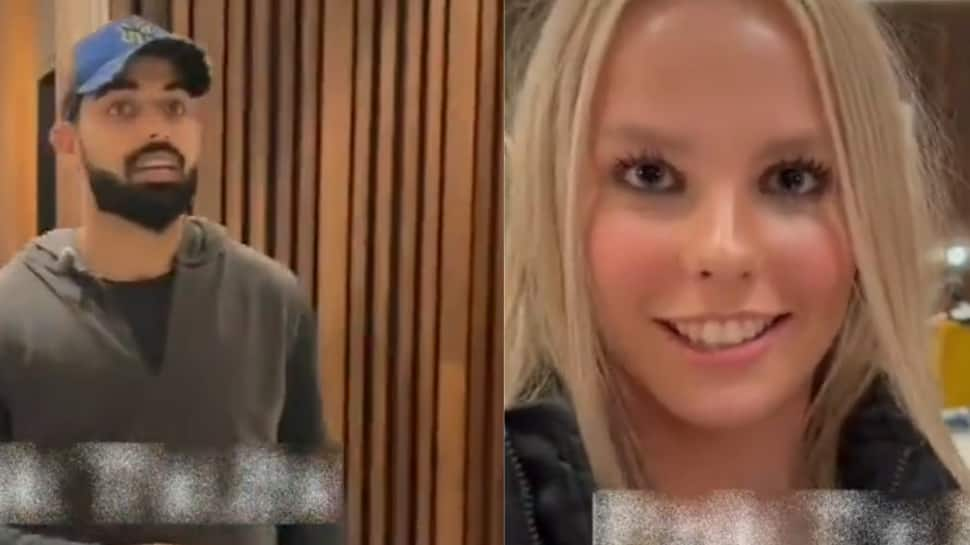 Shadab Khan and this girl from New Zealand went viral on the internet recently when Pakistan toured the country in October. This female fan had proposed Shadab Khan at the hotel he was staying in. Shadab also gifted her his trousers.
"Do you like Shadab," she was asked. "Yes, I love him. I told him that I love and to marry me," the girl had said.
But we do not whether something transpired after this meeting and even Shadab has refused to share more details. We have heard many stories of fans meeting athletes and a love story begins then and there. (Image source: Twitter)
Shoaib Malik is married to Sania Mirza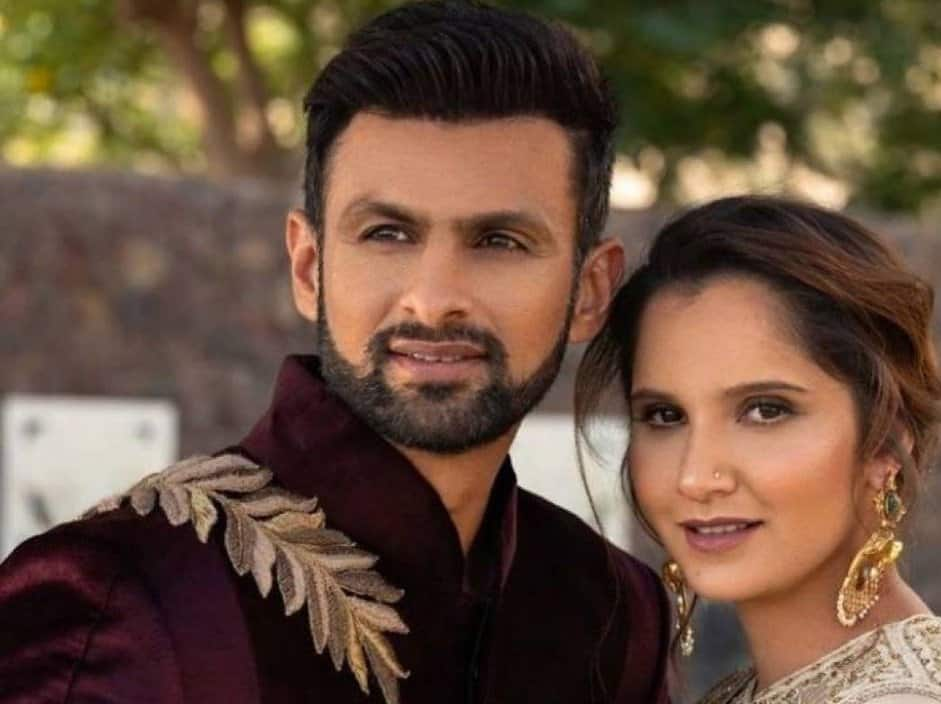 Pakistan cricketer Shaoib Malik and Sania Mirza have been married for more than 12 years now. Their marriage is currently on the rocks due to an alleged affair of Shoaib with Pakistani model Ayesha. Malik and Sania have a baby boy whose name is Izhaan Mirza Malik. (Image source: Twitter)
Shaheen Shah Afridi is to be married with Aqsa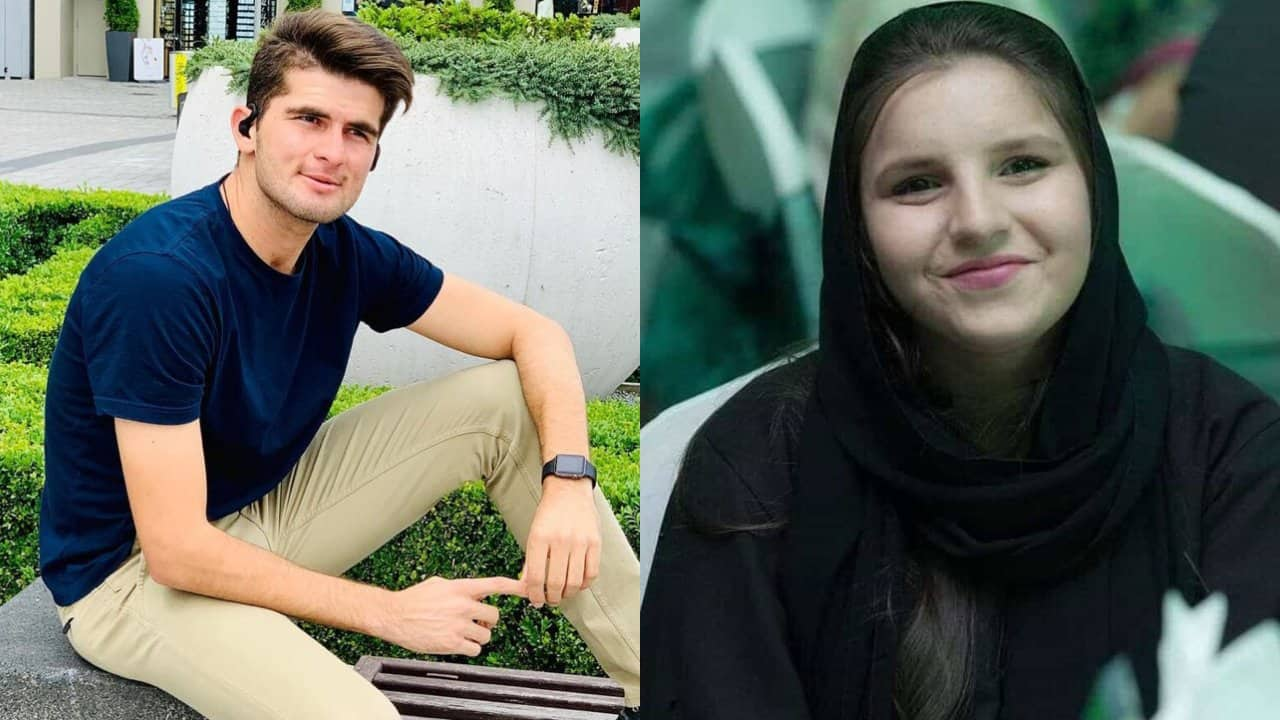 This love story is not new to the world. Shaheen Shah Afridi, Pakistan's ace pacer, will soon b hitched to Shahid Afridi's eldest daughter Aqsa. The engagement has already taken place and when Shaheen comes back from Australia, the marriage too may take place soon. (Image source: Twitter)
Hasan Ali is married to an Indian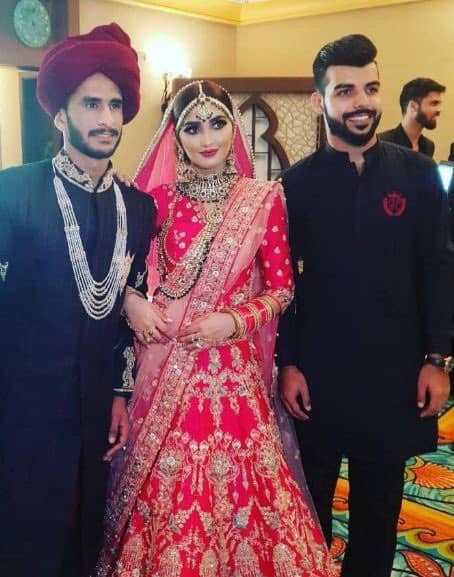 Pakistan pacer Hasan Ali is married to an Indian woman named Samiya Arzoo. She is from Faridabad in Haryana and works for Emirates airline. Samiya and Hasan met in 2020 through a mutual friend and fell in love. They got married soon. (Image source: Twitter)
Mohammad Hafeez is married to Nazia Hafeez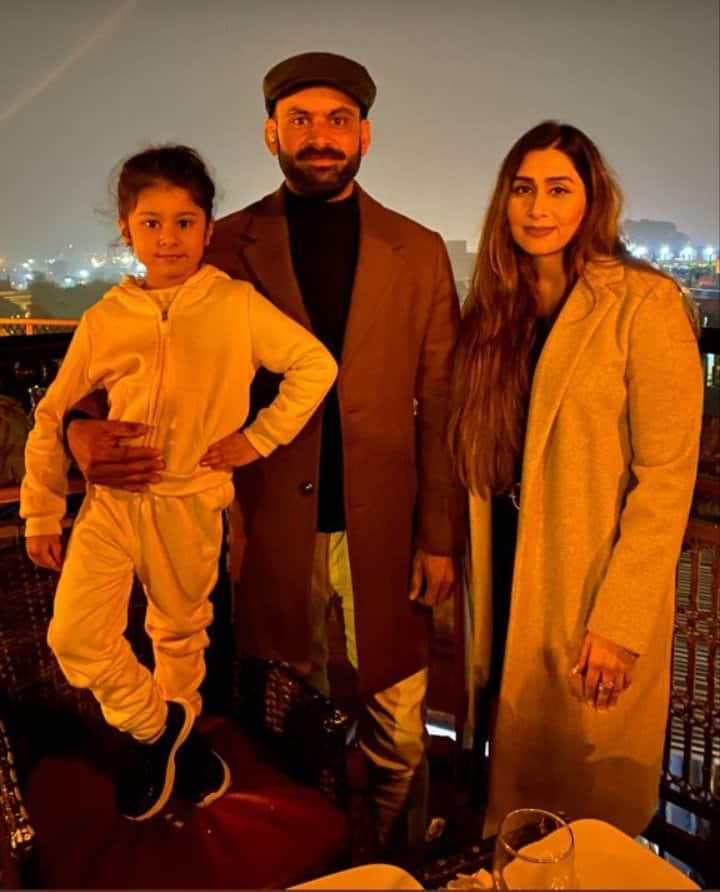 Former Pakistan cricketer Mohammad Hafeez is married to beautiful Nazia. He married her in 2007. Hafeez and Nazia knew each other even before from marriage. Nazia is a shopping freak. She has been a big pillar of strength for Hafeez in his career. (Image source: Twitter)