Lucknow: Dreaded Pakistan-backed terrorist outfit Lashkar-e-Toiba (LeT) has threatened to blow important Hindu temples across the state of Uttar Pradesh following which a high alert has been sounded by the authorities.
According to reports, the LeT has threatened to trigger bomb blasts at the famous Krishna Janmabhoomi, Kashi Vishwanath temple in Varanasi, Hapur and the Saharanpur railway stations.
A high alert has been sounded and security around these temples and other vital installations across the state has been tightened after a letter bearing an LeT operative's signature was received by the authorities.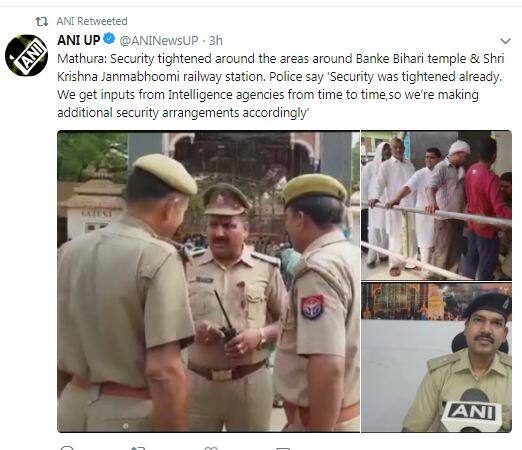 The letter has been signed by Maulana Ambu Sheikh, "area commander" of LeT in Jammu and Kashmir. 
The authenticity of the letter could not be ascertained.
The Intelligence Bureau (IB) has already sounded an alert following the letter and the state police has stepped up vigil in most sensitive areas. 
Additional Director General of Police (Law & Order) Anand Kumar said that security has been beefed-up at important religious, tourist and public places.
There is massive security checking underway in the state capital.
(With IANS inputs)