Nawaz Sharif's treatment can be done in Pakistan, says head of medical board
Sharif, 69, is serving a seven-year jail term in the Al-Azizia Steel Mills corruption case.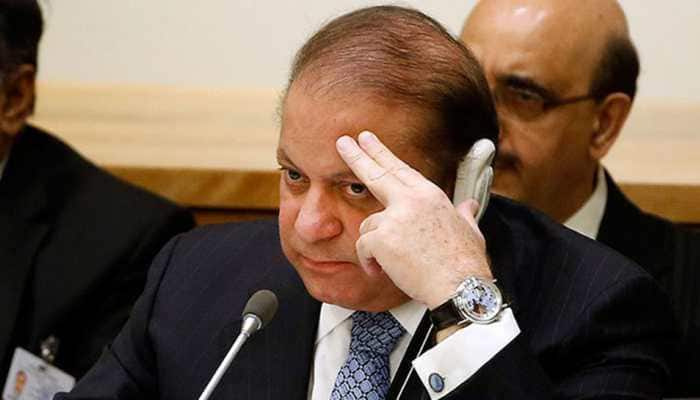 LAHORE: Nawaz Sharif has multiple health issues such as high blood pressure, diabetes, kidney and cardiac problems, but his treatment can be done in Pakistan, head of a medical board that examined the ousted prime minister said Tuesday amid reports that the veteran politician wanted to go to London.
Sharif, 69, is serving a seven-year jail term in the Al-Azizia Steel Mills corruption case. The Islamabad High Court will hear his bail application on medical grounds on Wednesday.
Professor Dr Mahmood Ayaz, head of the medical board told reporters that Sharif's tests have been done and a final checkup was carried out on Tuesday.
"The recommendations will be sent to the home ministry, who will decide if Nawaz should be shifted from hospital," he said.
He said that as per the protocol, he cannot reveal the test results of the patients.
On Saturday, the deposed prime minister was shifted from Kot Lakhpat prison here to a hospital where he was examined by a three-member medical board.
Geo News, quoting hospital sources, said the three-time prime minister has been diagnosed with a kidney stone, but his blood test, ECG, uric acid and other reports were all clear.
A few days earlier, a team of doctors, including cardiologists, had conducted a medical examination of the Pakistan Muslim League-Nawaz supremo at Kot Lakhpat jail.
Meanwhile, the Pakistan Tehreek-i-Insaf (PTI) government claimed on Monday that Sharif was keen to go to London for treatment.
"Nawaz Sharif is keen to go to London. His medical reports are normal but he wants to go to London," Punjab Information Minister Fayazul Hasan Chohan said.
When asked if something was going on between the Sharif family and the government, the minister said: "They (the Sharif family and PML-N) have been blackmailing the government with regard to the health of Nawaz Sharif. They want relief for the Sharif family.
"But after Sharif's medical reports, it has been established that his condition is not serious as he had 'just' a small stone in his kidney which can be operated upon here."
Reacting to the reports, PML-N spokesperson Marriyum Aurangzeb told Dawn newspaper that "no backdoor' efforts were under way to secure a deal for the Sharif family.
"It is mere propaganda of our political opponents. Had Mr Sharif wanted a deal he would not have come back from London to go to jail along with his daughter Maryam," she said.
"We want best treatment of Mian sahib in the light of his test reports," she added.
Earlier, Awami Muslim League chief Sheikh Rashid urged Prime Minister Imran Khan to take the nation into confidence if any deal with the PML-N was in the making.
"I hope Prime Minister Khan will not mind as there are reports that PML-N and PPP are paying money for striking a deal with the PTI government. If it is true, please take the nation into confidence," Rashid said.
Sharif was tried in three corruption case launched in September, 2017. He was first convicted and sentenced for 10 years in July last year in a case related to Avenfield properties in London. He was also disqualified to hold any public office for 10 years. The Islamabad High Court granted him bail in the case in September last year.