Zee Media Bureau
Even the online personal accounts of the czars of the tech world are not safe. After the hacking of Facebook CEO Mark Zuckerberg's Twitter and Pinterest account, Google CEO Sundar Pichai's Quora account has been hacked.
Pichai's account seems to have been hacked by the same hacker group who recently broke intoFacebook CEO Mark Zuckerberg's Twitter and Pinterest accounts.
The three three-man hacker group OurMine is reported to be behind the hacking of both the accounts. 
The group reportedly posted messages on Pichai's Quora account, and as his page is linked to his personal Twitter account, hackers could publicize the hack to all his 508,000 followers on the microblogging platform.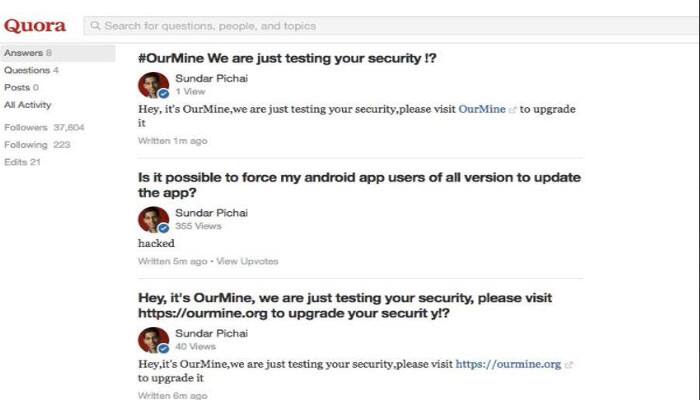 Screenshot from The Verge