Just one slap from army man made Jaish chief Maulana Masood Azhar sing like a canary: Former cop
Azhar was released from prison in exchange of passengers of hijacked IC-814 flight of Indian Airlines in 1999.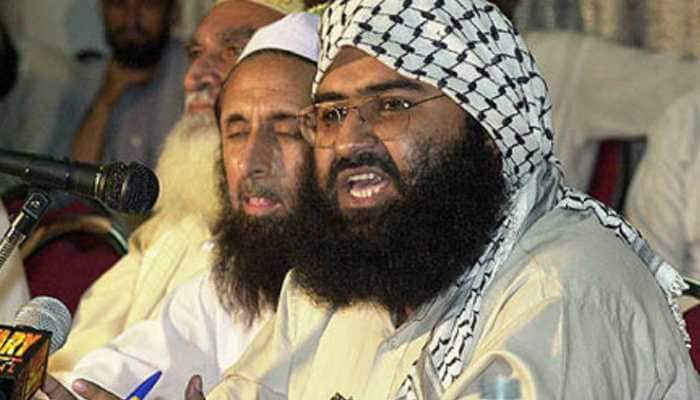 NEW DELHI: A former police officer who interrorgated Jaish-e-Mohammed chief Maulana Masood Azhar several times when he was in India's custody on Monday said that Azhar was an "easy man" to handle in custody and just a slap from an Army man was enough to make him reveal details of his operations inside India.
Azhar was arrested in February 1994 at Anantnag in South Kashmir. He had entered Kashmir through Bangladesh using a Portuguese passport.
"He was an easy man to handle and a slap from an army officer shook him completely," former Director General of Sikkim Police Avinash Mohananey, told PTI.
Azhar was released from prison in exchange of passengers of hijacked IC-814 flight of Indian Airlines in 1999. Months after he was allowed to walk free, Azhar formed Jaish-e-Mohammed and planned several ghastly terror strikes in India. It is to be that JeM was involved in attacks on Parliament House, Pathankot air force base, army camps in Jammu and Uri, and Thursday's suicide attack on CRPF in Pulwama which claimed the lives of 40 personnel.
During his interrogation in custody, Azhar had shared detailed information about recruitment process and functioning of terror groups in Pakistan, said Mohananey, who headed the Kashmir desk in Intelligence Bureau at that time.
He added that the information received from Azhar were very helpful because at that time the Indian intelligence agencies were finding it tough to figure out the proxy-war unleashed by Pakistan's spy agency ISI,
"There were several occasions when I met him in Kot Balwal jail and interrogated him for hours together. We did not have to use any coercive method as information flowed consistently from him," he said.
According to Mohananey, Azhar revealed information about the movement of Afghan terrorists into Kashmir Valley and merger of Harkat-ul-Mujahideen and Harkat-ul-Jehad-e-Islami (HuJI) into Harkat-ul-Ansar.
"I came on a forged Portuguese passport for ensuring that HuM and HuJI are together in the valley. It was not possible for me to cross the Line of Control on foot," Mohananey recalled Azhar telling them.
It is widely believed that Azhar is currently hiding in his native Bahawalpur in Pakistan's Punjab province.