NEW DELHI: The gates of the iconic Mughal Gardens of the Rashtrapati Bhavan have been thrown open for public from Tuesday. The gardens will remain open for public from February 6 to March 9 between 9:30 AM and 4.00 PM. The gardens will be closed on Mondays for maintenance and on March 2, on account of Holi. Visitors will also be able to visit the Spiritual Garden, Herbal Garden, Bonsai Garden and Musical Garden.
What is special this year?
The special feature of the 'Udyanotsav' this year will be the bulbs flowering plants. Ranunculus and Tulips which are in bloom since the first week of January 2018, have been planted in phased manner and are expected to blossom till the final week of February 2018. About 10,000 programmed Tulip bulbs in 8 varieties of different colours - red, white, and yellow mixed with red, pink and purple - which were imported from the Netherlands and have been planted in the Mughal Gardens.
The several beds of roses, margined with dwarf trimmed hedge and numerous exotic flowers, including Tulips and other bulbous flowering plants, are the main attraction of the Long Garden – the middle terrace of Mughal Gardens.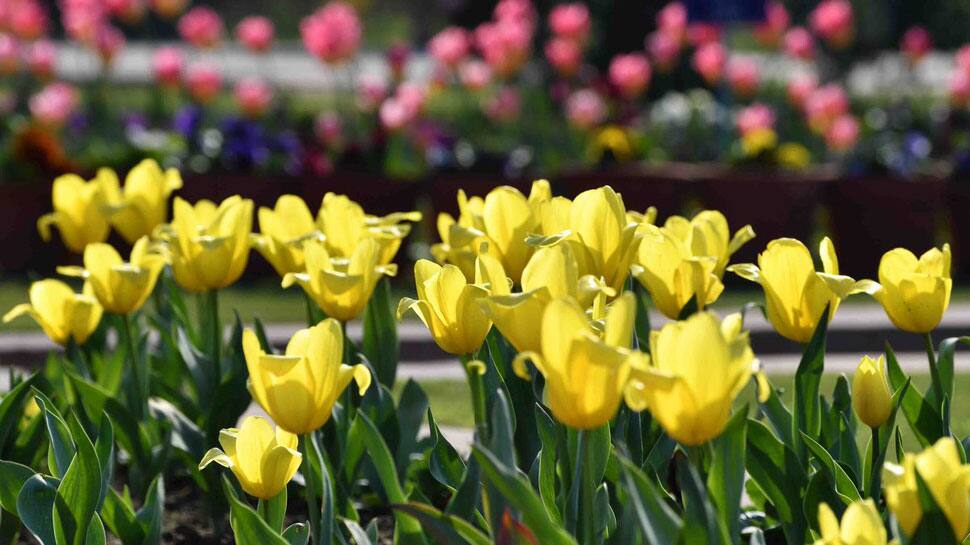 Flower Carpets in magnificent designs will be on display at the Central Lawn. The dominant colour scheme of this year's ornamental flowers is various shades of yellow, red, orange and white. As in previous years, a small cactus corner forms part of the Mughal Gardens display.
Visitors and plant lovers will also be able to see a Lotus pond - with a cascading waterfall - in the Spiritual Garden. Flowering and other house plants have been placed along a vertical wall in the Long Garden so that they are able to sustain themselves with limited soil.
How to enter the gardens?
The entry and exit for the general public will be from Gate No. 35 of the President's Estate.
Dos and Don'ts
Water bottles, briefcases, handbags/ladies purses, cameras, radios/transistors, boxes, umbrellas, eatables etc are not allowed inside the gardens. Those carrying such articles will have to submit them at the entry point.
Drinking water, toilets, first aid / medical facility, rest rooms for senior citizens, women and children are available at various places along the public route.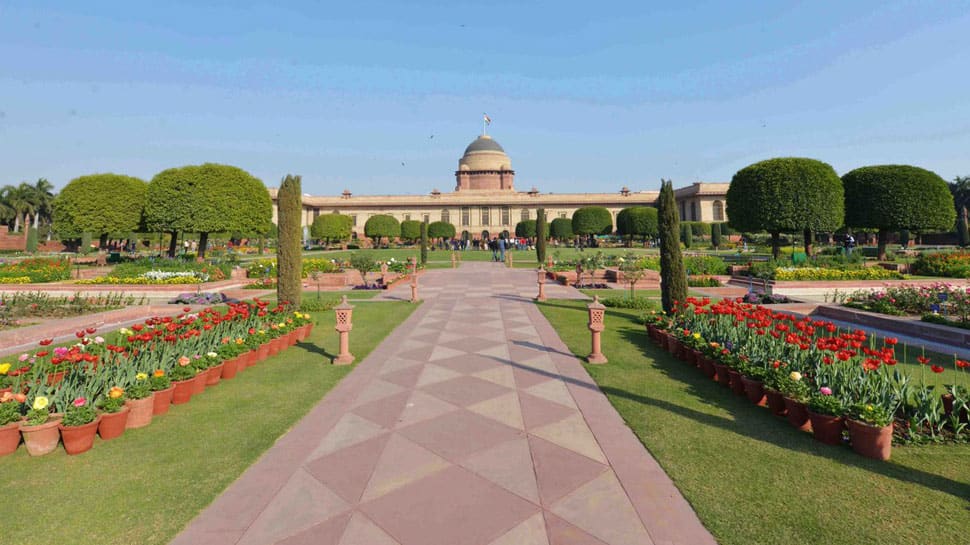 Special visit on March 9
The gardens will be open on March 9 exclusively for special category visitors - farmers, differently abled persons, defence/paramilitary forces and Delhi Police personnel. On the same day, the Tactile Garden will be open exclusively for visually impaired people.