New Delhi: India was once again ranked last in the list of 4G LTE Speeds in the World. A survey by London-based wireless coverage mapping company OpenSignal has revealed that India's ranking in 4G LTE Speeds is even below that of Pakistan.
While India's internet speed was found to be 6.07 mbps, Pakistanis enjoy 13.56 mbps speed. Singapore topped the chart of 4G LTE Speeds with 44.31 mbps.
Click here to see the 4G Speed Comparison
According to OpenSignal's "State of LTE" report, India has risen to the 14th position in 4G availability in the world, but it averaged 4G downloads below 10 Mbps.
Click here to see the 4G Availability Comparison
South Korea scored highest in 4G availability. "In the history of our State of LTE report, only two countries, Japan and South Korea, have ever surpassed the 90% 4G availability mark. However, in our latest test period, two more countries and one territory made that leap: Norway, Hong Kong and the US,"  OpenSignal said in the report.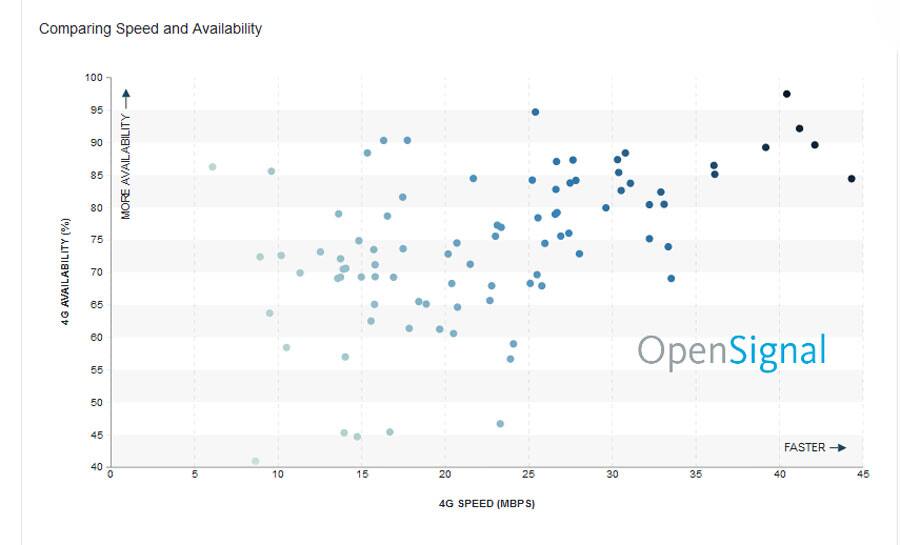 OpenSignal has found that in the fastest countries average LTE download speeds have stalled at just over 45 Mbps. The industry is still waiting on that spark that will push speeds beyond 50 Mbps on a national level, the report said.
For its report, OpenSignal collected data from 58,752,909,949 datapoints from 4,852,320 users.