Two Lashkar terrorists slit minor's throat, get killed by security forces in J&K's Hajin
The operation against the militants was started on Thursday but the security forces had to proceed with caution as the ultras had taken two civilians hostage.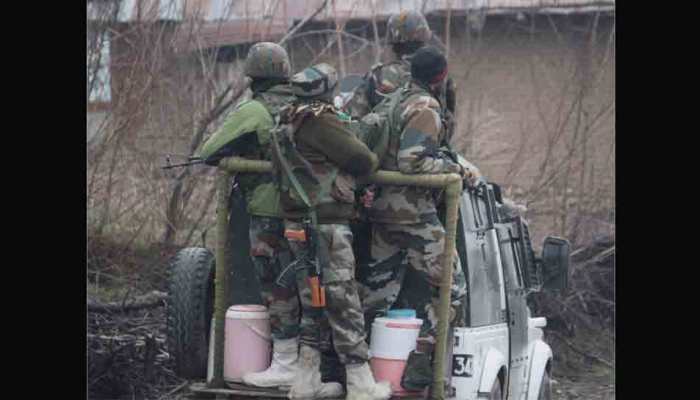 New Delhi: In a brutal incident, two Lashkar-e-Toiba (LeT) terrorists, who took a local boy hostage to shield themselves from security forces, killed him by slitting his throat with a sharp weapon in Bandipora's Hajin area in Jammu and Kashmir on Friday. The 12-year-old boy Aatif Mir was captured by the terrorists along with another civilian Abdul Hameed (60) on Thursday evening.
And while the terrorists let go the elderly man Hameed yesterday evening, they kept the minor boy with them as a shield against the armed forces. The boy's family members and community members had repeatedly requested the terrorists to release the boy.
The incident took place 33 km north of Srinagar where the terrorists had taken shelter in the boy's house at gunpoint. Police officials told PTI that the terrorists wanted to sexually abuse minor's sister but the family helped her escape. This infuriated them and they started beating up the family members, including Atif and his old uncle Hameed Mir, they said.
Hearing loud screaming from the house, the neighbours alerted the police. After assessing the situation, the police started rescuing the family. They managed to secure the release of the parents and other family members until they were fired upon by the holed up terrorists. A senior official said that they asked the villagers and boy's family members to appeal to terrorist to secure the boy's release. However, as pressure started to mount on the terrorists, they killed Aatif Mir.
A fierce gunbattle then took place between the security forces and terrorists. In the ensuing encounter, both terrorists were killed and the bodies were retrieved from the site of encounter. From the incriminating material recovered at the site of the encounter, the slain terrorists were identified as Ali and Hubaib and of Pakistani national. As per the police records, both were affiliated with proscribed terror outfit Lashkar.
The police has cordoned off the entire area and issued an advisory asking people to refrain from venturing inside the encounter zone.
Live Tv