New Delhi: Indian skipper Virat Kohli, who is currently Down Under and was in news for his on-field aggression against Australian counterpart Tim Paine in the ongoing second Test in Perth, has been called out by veteran actor Naseeruddin Shah. 
The 'Wednesday' actor has, in a 'controversial' Facebook post, has blasted the Indian skipper by calling him the world's worst behaved player, even as he also called him the world's best batsman. He wrote,  "Virat K is not only the worlds best batsman but also the worlds worst behaved player. His cricketing brilliance pales beside his arrogance and bad manners.. And I have no intention of leaving the country by the way."

However, the post has received mixed reactions from fans with some backing the actor while others extending their support to Kohli. Here are some of the many reactions on social media: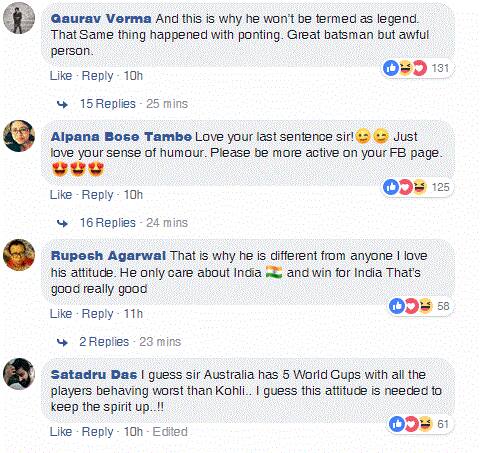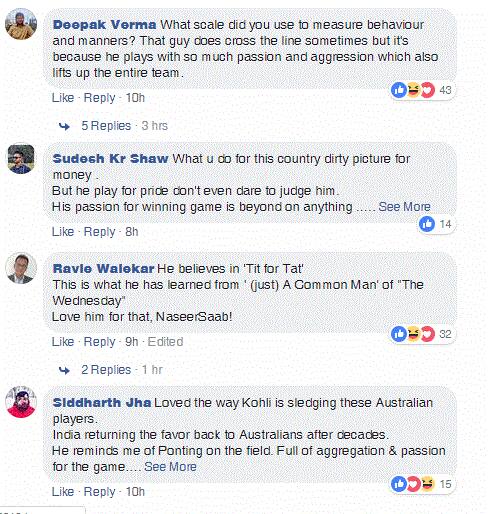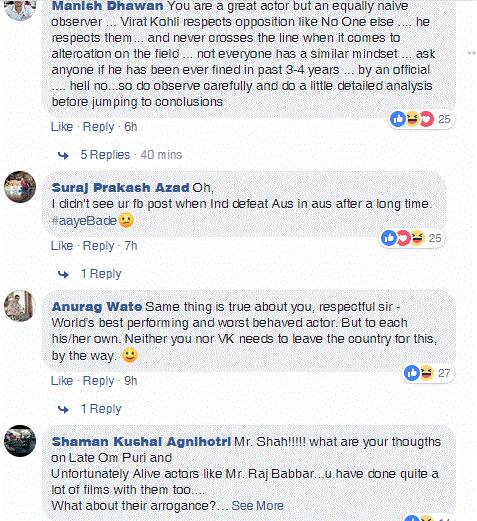 It is to be noted that besides Shah, Sunil Gavaskar and Sanjay Manjrekar have also slammed Kohli for his on-field behaviour. 
Only recently, Kohli had landed himself in a controversy after he asked a fan to leave the country when the latter said that he likes English and Australian batsmen more than the Indian batsmen. The 30-year-old skipper's comment ignited a debate on the social media, with people brutally slamming the cricketer.